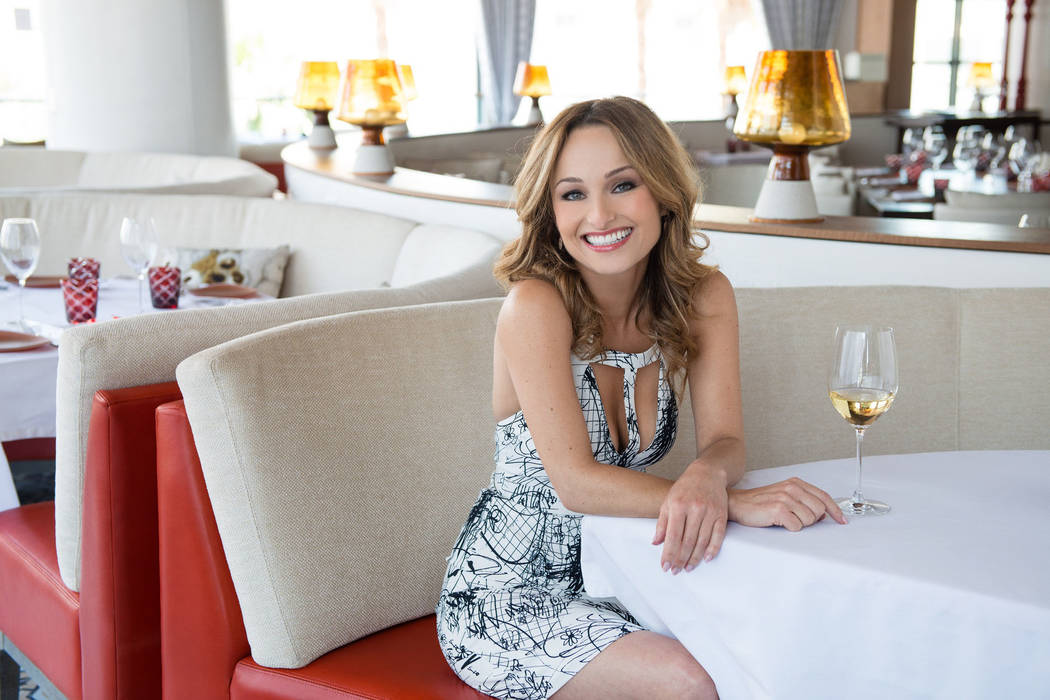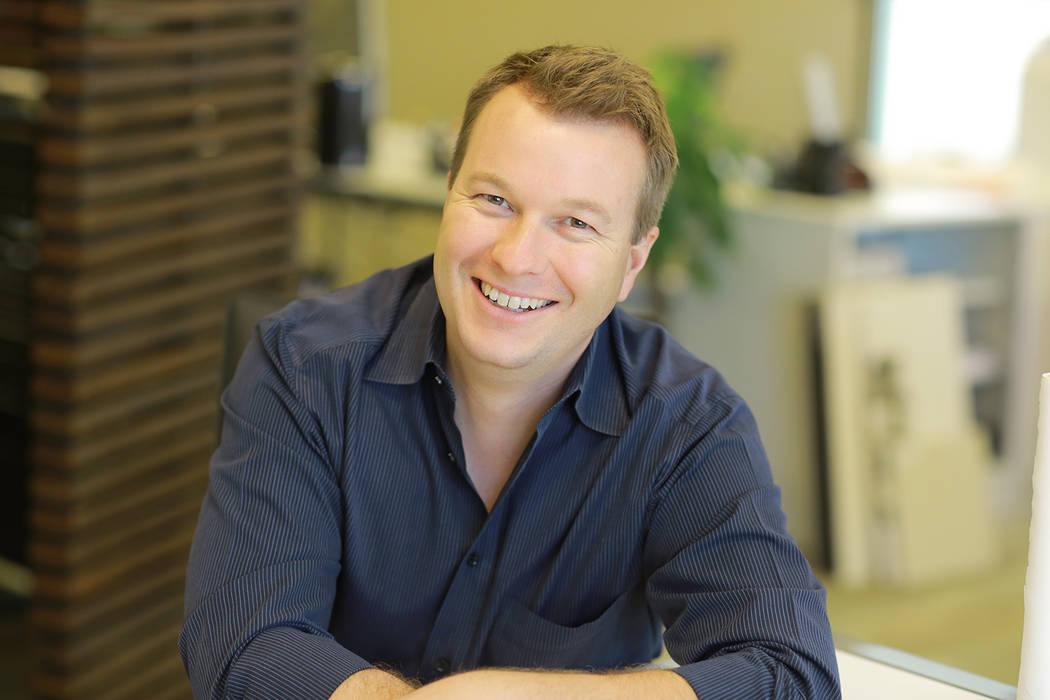 Nevada Ballet Theatre names Giada De Laurentiis Woman of the Year
Nevada Ballet Theatre (NBT) has announced that internationally acclaimed chef, television personality, best-selling author and philanthropist Giada De Laurentiis will be honored as its Woman of the Year for the 34th Annual Black & White Ball. De Laurentiis' numerous achievements in the culinary arts and dedication to national and international charitable causes will be celebrated on Jan. 27 at Wynn Resorts during the 46 year-old ballet company's largest annual fundraiser and one of the city's preeminent society and fashion events.
"For over 30 years, NBT has feted powerful female icons for their artistry, strength, leadership and philanthropy," said NBT co-founder and board Co-Chair Nancy Houssels. "Hailing from a performing arts family, Giada De Laurentiis is a strong female leader and educator who has earned worldwide acclaim for her culinary artistry. As a nonprofit performing arts organization, we champion artistic achievements of all kinds, as they play a key role in shaping our culture, while inspiring future generations to cultivate their own artistic talents, in whatever form that takes. We also applaud Giada's deep commitment to fighting chronic hunger and poverty through global organizations like Oxfam and initiatives such as "No Kid Hungry" and we look forward to celebrating her talent, commitment to children and her contributions to our great city."
De Laurentiis arrived in Las Vegas in 2014 with the opening of her first restaurant, GIADA at The Cromwell. Now, nearly four years later, her second restaurant, "Pronto by Giada," will open at Caesars Palace early 2018.
"Las Vegas has quickly become my second home; I care about the city, it's people and the impact that being a female culinary leader here has on the future of the industry," De Laurentiis said. "I am honored to have been selected as Woman of the Year, joining the ranks of other trailblazers, and will continue my mission of creating inspiring culinary creations and ambitions of others."
As the granddaughter of famed film producer Dino De Laurentiis, Giada has also channeled her acting and performing skills for the animated children's show "Handy Manny" where she is the voice of Paulette and in 2014, she voiced the character of Gelata in the U.S. version of the "Tinker Bell" special, "Pixie Hollow Bake Off." De Laurentiis is the recipient of the Gracie Award, named after comedian and entertainer Gracie Allen, which is presented annually by the Alliance for Women in Media Foundation to celebrate and honor programming created for women, by women and about women.
The Black & White Ball boasts an important history of honoring local female trailblazers beginning with its first honoree, Elaine Wynn, in 1985. Throughout the years, former casino owners, hoteliers and politicians have been celebrated for changing the face of Las Vegas. In 2001, beginning with entertainer Debbie Reynolds, the company began honoring internationally recognized female icons. Since that time, actresses, dancers, singers and comedians — have been honored including Celine Dion, Rita Rudner, Marie Osmond, Priscilla Presley, Eva Longoria, Mitzi Gaynor, Florence Henderson, Debbie Allen, Olivia Newton-John and Vanessa Williams, among others. Sharing a commitment to philanthropy, a hallmark of the Woman of the Year honor, most of these luminaries have performed, lived, or owned businesses in Las Vegas.
Garnering media attention locally and nationally, NBT's Black & White Ball hosts over 500 arts supporters annually for what has been called "the crème de la crème of society events." Funds raised from this important gala support a variety of endeavors including professional company ballet productions at NBT's world-class performance home, The Smith Center for the Performing Arts; quality dance instruction within its affiliated school, the Academy of Nevada Ballet Theatre; and dance programs and initiatives for at-risk youth through its Education and Outreach Programs that serve over 20,000 students a year.
Dinner chairs for the 2018 Black & White Ball are NBT board of trustees member Stella Roy and CEO, Founder and Chairman of Switch Rob Roy and NBT board of trustees member Jessica Wooden and President of Wynn Resorts Maurice Wooden.
Las Vegas architect receives international certification
Michael Gardner, principal of Henderson-based studio g ARCHITECTURE, has been recognized by the NSW Architects Registration Board, and has subsequently been entered into the Register of Architects of New South Wales.
"When I founded my firm, I made a commitment to deliver truly exceptional experiences for our clients," Gardner said. "To be recognized by one of the most respected architectural boards in the world, and from my home country, makes it even more significant for me."
The NSW Architects Registration Board administers the Architects Act 2003 — the legislation regulating architects in New South Wales, Australia. The board, whose key role is to protect consumers of architectural services by ensuring that architects provide services to the public in a professional and competent manner, is responsible to the Minister for Innovation and Better Regulation, who serves within New South Wales' Department of Finance, Services and Innovation.
Gardner, a native Australian who grew up in Northern California, has worked in Southern Nevada for more than 10 years. He and his firm designed the 2013 and 2016 New American Home. His current projects include mixed use developments in Texas, Tennessee and Georgia as well as hospitality/resort developments throughout the country. Gardner's Las Vegas architecture work has included ultra-luxury Las Vegas residences in Ascaya, The Ridges, Mandarin Oriental and Mount Charleston.
In addition to this international recognition, Gardner boasts a number of field-related honors and awards. He is a recognized member of the American Institute of Architects and holds its certification through the National Council of Architectural Registration Boards. He is also LEED AP certified, and a member of the U.S. Green Building Council, demonstrating his commitment to sustainable design and development within his field.
Studio g ARCHITECTURE is a holistic architectural and interior design studio based in Henderson. Founded by Michael Gardner in 2010, studio g specializes in delivering excellence, integrity and innovation in its designs while remaining conscious of sustainability. The firm is licensed in Arizona, California, Colorado, Florida, Georgia, Hawaii, Idaho, Nevada, South Carolina, Tennessee, Texas and Utah. For more information, visit studiogarchitecture.com.