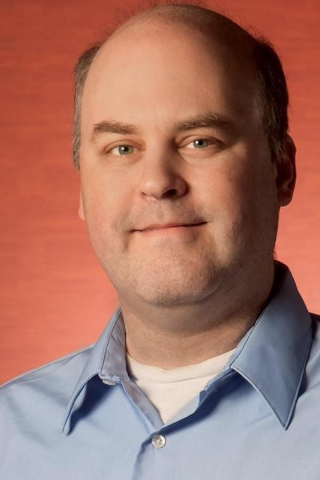 Every day, Livability.com editor and BusinessClimate contributor Matt Carmichael said, 12,000 millennials stop being 20-somethings and enter a decade in their lives where they get married, buy homes and cars, and have children.
It's a generation looking for a place to settle down and for most of them, Las Vegas isn't hitting the right notes.
In his latest article, "The Millennial Equation: Does Livability Really Factor Into Attracting Young Talent?," Carmichael explored what the generation wants in a community and what they consider the most important thing when making a location decision.
Cities need talent to experience economic growth, Carmichael said.
"There's a bit of a chicken/egg debate about whether the talent comes first, or the job opportunities, but it's easier to impact an individual's decision that a city is a good place to live with great prospects than it is to convince a large multinational to relocate its headquarters," he said. "Few people and fewer companies move across state lines in a given year so cities should concentrate on livability because it's far easier to retain home-grown talent in a great city than it is to attract talent from outside."
Carmichael said affordable housing, safety, quality health care and schools are musts for attracting young talent.
"Once those core qualities are established, you need a variety of decent, well-paying jobs and things for 20-something's to do when they're not working," he said. "None of this is any sort of unexpected blueprint, yet cities still get it wrong or incorrectly balance the needs of their various constituencies."
A few successful cities, Carmichael said, include San Francisco; Portland, Ore.; Seattle; and Austin, Texas.
"Some of those places are starting to become victims of their own success and pricing themselves out of reach for all but the most successful," he said. "I think we'll start to see some places that are a slightly better bargain picking up — like Pittsburgh and even Buffalo (N.Y.) They're investing in their downtowns, they're adding density and housing as well as non-car-related infrastructure."
Las Vegas has a very service-oriented economy, Carmichael said, and although many jobs center on tourism and hospitality, some jobs within those industries would be a perfect fit for young talent.
"Perhaps showcasing those roles within what are otherwise not considered 'sexy' industries — like hotels — would help," he said.
Carmichael added that Las Vegas' Downtown Project, an urban renewal initiative backed by Zappos CEO Tony Hsieh, is a fascinating and ambitious test case.
"It's perhaps overly ambitious," he said. "It seems geared to attract a certain subsection of the 'young talent' population — namely those who are well-educated, entrepreneurial and have a tech-savvy bent — and slightly more broadly those who would support such an ecosystem.
"Those may be the poster children of the millennial generation, but it's not necessarily an enormous slice of the 80 million millennial pie."
Carmichael said the housing market may hamper Las Vegas' efforts to draw young talent.
"One tricky thing in the talent-attraction game in Las Vegas is trying to solve the fact that most housing is in suburban, car-dependent environments and that's not necessarily what this cohort is looking for," he said.