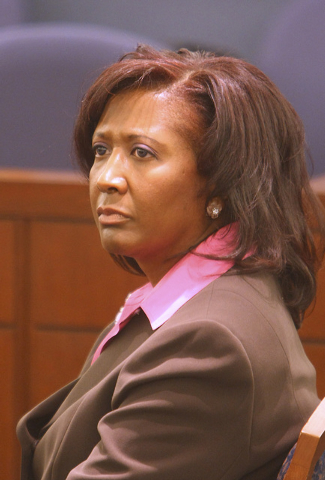 April is National Financial Literacy Month and according to personal finance website, WalletHub, Nevada is the second least financially literate state.
WalletHub analyzed financial education programs and consumer habits in each of the 50 states as well as the District of Columbia.
Financial Literacy in Nevada (ranked on a scale 1=Best, 25=Average):
•50th – Percentage of people who spend more than they make
•40th – Percentage of people with a rainy day fund
•32nd – Percentage of unbanked households
•48th – Percentage paying only minimum on credit card
•38th – High school dropout rate
•46th – Percentage of residents with a bachelor's degree or higher
For the full report, visit www.wallethub.com/edu/most-and-least-financially-literate-states/3337/.
She's back… with a book
Lynette Boggs Quintanilla (formerly McDonald), onetime successful Las Vegas and Clark County politician who lost her career under a Nevada Ethics Commission investigation and subsequent felony charges, will return to Las Vegas to promote the publishing of her new book Finding God in Sin City.
The event will take place 2 to 4 p.m. May 2 at Avery's Coffee, 9440 W. Sahara Ave, Suite 145. Expected local dignitaries include Las Vegas Councilman Bob Beers and former Las Vegas Mayor Jan Jones Blackhurst, who also wrote the forward endorsement for the book.
Blackhurst, now executive vice president for communication and government relations at Caesars Entertainment, wrote:
"If you live long enough and are willing to blaze trails in the process, setbacks and failure will be a part of your journey, it's inevitable. In Finding God in Sin City we find a powerful story of a woman who experienced both personal and professional setbacks and who not only learned from those experiences, but rose above them and redefined herself. As I know firsthand and have experienced myself, this is no small feat in Las Vegas."
In her book, Qintanilla shares her journey from Miss Oregon pageant winner and successful politician to the subject of an arrest warrant facing 18 years in the state prison. Through years of legal wrangling, a depleted bank account, stained reputation — even thoughts of suicide — a hope, a perspective, and a growing faith emerged.
Closer ties with China
Members of the China International Culture Association and the Nevada Department of Tourism and Cultural Affairs signed a memorandum of understanding on April 11 encouraging greater cooperation regarding cultural exchange in the form of performing, visual and culinary arts, historic and cultural travel and creative insights.
Continuing to forge a strong relationship between China and the Nevada Department of Tourism is an important step in promoting Nevada to Chinese travelers.
China, now offering 10-year visas for travel to the U.S., is on track to become the largest outbound travel market in the world within the next two years. Nevada, and Las Vegas in particular, represent one of the most popular destinations among Chinese leisure and business travelers.