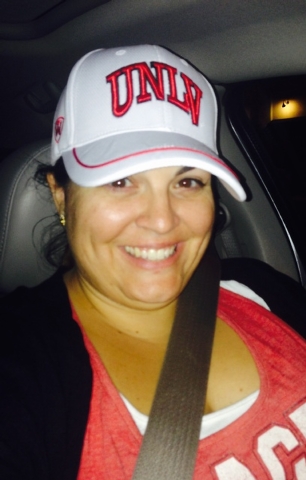 ▶ Company: HELP of Southern Nevada
▶ What do you REALLY do? Let's just say the nickname for my department is the Etc. department. I truly have my hands in different projects for my agency.
▶ What's the best part of your job: Hands down our staff. The amount of dedication it takes to work in social services is inexpressible and our staff come to work every day with a smile and the promise to better someone's life.
▶ What accomplishment in the past year are you most proud of: I am most proud of planning and executing our most successful holiday programs with a small budget, small space and a five-person staff.
▶ Where's the best place to network: Anywhere and everywhere. There is opportunity all around.
▶ Facebook or LinkedIn: I should say LinkedIn, but Facebook is a fun way to interact with friends and professionals.
▶ Favorite off-work activity: Reading. Shopping. Shopping for books that I won't read for at least eight months.
▶ What's your favorite professional association, community or charitable involvement: Besides HELP, I have a soft spot for the elderly and love to give back to them anyway I can.
▶ What do you drive: 2003 Toyota Corolla.
▶ Beer or wine: I enjoy anything from Red Stripe to Prosecco.
▶ What do you want to be doing in 2025: Enjoying a family, traveling abroad and in some way working for the Chicago Bears while still actively being engaged with HELP of Southern Nevada.
▶ What's the best advice you've received: Advice given to me from both of my grandfathers, my Papa and Grandpa Tom: "Give back to the community that gives to you."
▶ How do you define success: I define success as accomplishing your goals and getting results while staying true to your values as well as leading a team that respects and works hard for you because they know they are valued.