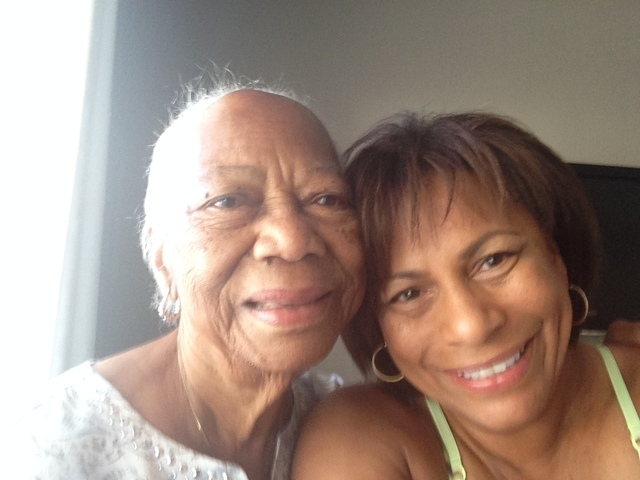 Ann Santiago has made a career of helping owners of Southern Nevada's small businesses grow their companies.
In 2014, she assisted two dozen small businesses to grow with more than $20 million in U.S. Small Business Administration 504 loans. That's the SBA program that is used to finance fixed purchases such as land and machinery. Under Santiago's leadership, TMC Financing has become a leader in 504 lending in the area. For the past three years, TMC was the No. 1 SBA 504 lender in Clark County in volume and number of loans, according to the company's website.
The secret to her success?
"I really care about my small business clients," Santiago said. "I've been working with small businesses for most of my career in financing and sureties business. It is very rewarding when you see successful businesses grow and develop.
"We are not only helping with their financing, we are also helping them grow. It has been a great pleasure to work with hard workers and people so dedicated to their trades and businesses."
Santiago also sees herself as a role model and champion of female business owners. With only 30 percent of Nevada businesses owned by women, she believes it is critical that those in the lending industry who can fuel growth be champions of their businesses and missions.
"Hire a whole bunch more women making the decision to give women credit," Santiago said when asked what could be done to encourage more women to start their own businesses. "We are doing a pretty good job of that here at TMC. If you look around our office,there are a lot of lenders and women in very high positions. When making the credit decisions — and I'm not saying men wouldn't make the same decision — it's a little bit easier for a woman to understand another woman's positions, her struggles and what she is going through. It gives both sides a sense of comfort."
Santiago has helped numerous woman-owned businesses — such as Hyundai's Only, Specialty Vehicles, Red Rock Fertility, MC Law Group, Fresh Wata, Lola's Louisiana Kitchen, and Crystal Eller Law Group — grow with 505 program loans to purchase property.
Santiago, who is of Hispanic and African decent, said her heritage also helps her identify with minority business owners. She recently helped La Bonita Market open a new grocery store with the help of a 504 loan.
Santiago is a member of NAIOP, the National Association for Industrial and Office Parks; Commercial Real Estate Women; and the Society of Industrial and Office Realtors. She also supports the Boys Club and Safe Nest.
When Santiago is not helping small businesses grow, much of her time outside of the office is spent caring for her mom — Otilia, 94 years young.
— By Robert Horne