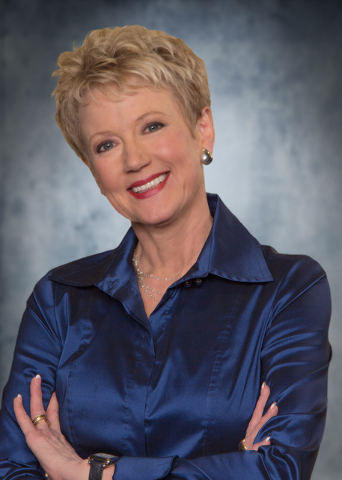 The Las Vegas Business Press has selected 15 women to be honored May 21 at the Women Who Mean Business celebration at the Trump Plaza.
The past several years, the Business Press has honored 10 Women Who Mean Business. But this year's field of 75 was so strong, Publisher Debbie Donaldson explained, "that we felt expanding the group of honorees was more than justified."
Selected as 2015 Women Who Mean Business are:
▶ Calanit Atia, founder, A to Z Events;
▶ Kassi Belz, president, MassMedia agency;
▶ Jan Jones Blackhurst, executive vice president of communications, government relations and corporate responsibility, for Caesars Entertainment;
▶ Danielle Bisterfeldt, director of marketing, The Howard Hughes Corp.;
▶ Johanna Blake, managing director and market executive, Bank of America;
▶ Ama Brobbey, chief medical officer, HealthCare Partners;
▶ Nancy Brune, founding executive director, Guinn Center for Policy Priorities;
▶ Renee Coffman, president, Roseman University;
▶ Sue Kwasneski, vice president of corporate services, Coldwell Banker;
▶ Eva Martin, McDonalds franchise owner;
▶ Shannon Petersen, executive vice president/corporate banking manager, Nevada State Bank;
▶ Tina Quigley, general manager, Regional Transportation Commission;
▶ Ann Santiago, senior vice president, TMC Financing;
▶ Lauri Thompson, attorney/entrepreneur, Greenberg Traurig;
▶ Stacey Wedding, founder and chief strategist, Professionals in Philanthropy
The 15 women will be featured in the Business Press on May 25.
The celebration party at the Trump Plaza will indeed be a special event, Donaldson said. Plans for the poolside reception include spa 'touch ups' and live entertainment. Paula Francis, news anchor at Channel 8 TV, will serve as emcee for the awards presentation.
Tickets are priced at $45. To register, go to BusinessPress.Vegas/womenwhomeanbusiness. Each of the winners receives free tickets for themselves and 10 friends.