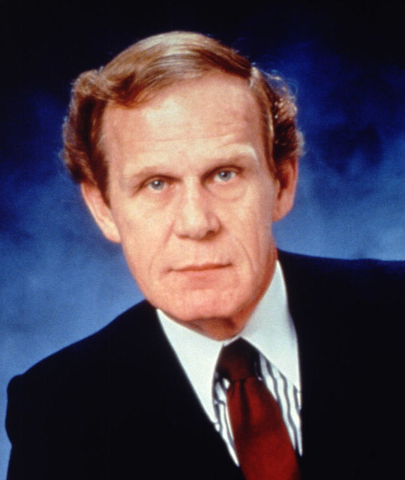 "If you aren't selling, you're buying" — F.G. "Buck" Rogers, former head of IBM marketing, sales
Somewhere along the line, we got sidetracked into focusing all of our attention on becoming a recognized professional in a recognized, "respectable" field.
We got busy tweeting, Facebook/LinkedIn/Snapchat posting and "friend" hunting.
We got so wrapped up in our own status in the organization and our own feeling of self-importance (our title), we forgot what our real job was.
We forgot that at the end of the day our task, our objective was to sell something — a product or an idea to someone — internally or externally.
You don't?
Take a moment and ask yourself:
1. When a customer problem/question is received, do you try to answer it? Do you go directly to the people who can assist and ensure they get assistance and a satisfactory answer?
2. When you mysteriously get an irate call from a customer, do you simply pass the response on to customer service or customer care?
3. Have you talked with industry analysts and insiders to find out everything you can about your competition and their products/services? Have you worked with your own products? Your competition's?
4. When a query from a reporter or editor comes in, do you immediately return the call or respond at least within an hour? If you simply can't, do you ensure someone handles the query, especially if you are traveling? Do you make certain every query is answered before you leave the office at the end of the day, even if is to say you received the request and will get the answer to the person in X hours? Do you fulfill that commitment or is it just an empty promise?
5. Do you spend at least 20 percent to 25 percent of your time with your field sales force calling on customers and/or prospects? Do you try to find out why they purchased (or didn't) your firm's products/services and what they like/dislike?
6. Do you track your competition's activities and efforts? Are you aware of the companies, products and services in your market area?
7. Do you visit channel partners or retailers to see how your company's products are presented and promoted? Your competitors'?
8. Do you talk about with senior management about the market response/reaction, impact and sales of your projects, programs and activities? Or do you talk in terms of positioning, the message, image, clipping volume, impressions with influentials and thought leaders?
9. Do you time your product announcements and rollouts so they coincide when the product/service will be solidly available?
10. Do you take it as a personal defeat or shortcoming when an editor or reporter doesn't bite on a story or tell management that the press doesn't understand or the idea isn't worth covering?
Those things aren't your area of responsibility or your concern?
Wrong!
Selling … being responsible … being responsive is your job. Closing the loop with people — editors, reporters, analysts and customers is your job.
A recent report on e-customer relations made us realize that too many people are losing touch with their real jobs. It is little wonder that customers — business and consumer — so intensely dislike the buying process.
Fortunately, there are companies that have a focus on the customer.
In the late '70s and early '80s, IBM's Rogers was the salesman's salesman. Sure, his dark blue suit, white shirt, rep tie and red pocketchief are a little dated for the hoodie generation, but the fundamentals he espoused are as sound today as they were when he was responsible for Big Blue's marketing and sales activities.
Rogers believed everyone in the organization was a salesperson. The janitor, the buyer, the accountant, the engineer, the lawyer, the public relations representative … were all part of IBM's sales team.
The internet didn't change that. The customer support department didn't change that. Specialties didn't change that.
The eGain customer relations study polled 300 U.S. and Canadian firms in various market sectors. The email inquiries all expressed a keen intent to buy one of their high-value products or services.
They found:
■ 41 percent of the companies never responded;
■ 39 percent sent an answer within 24 hours;
■ 15 percent sent an acknowledgement that they had received the inquiry;
■ 17 percent responded with an accurate, complete answer;
■ 6 percent didn't have an email contact.
Don't shrug off the figures by saying, "Well, that's the sales department for you." Reimagine the inquiries as media inquiries, as internal correspondence, as your response to an existing customer.
Would the results have been different?
Does your organization list easy-to-find service/support contact information, easily found press contact information on your websites? Direct email addresses? 24-hour phone numbers?
Do you answer every inquiry, even from prospects or customers halfway around the globe? Do you follow-up to make certain they are supported properly?
Do you respond to a photo inquiry immediately with the photo or artwork?
Do you make certain that a technical, product information request is handled promptly and thoroughly?
If you answered no to most of these questions, you are not doing your job … your selling job.
But sales isn't your job?
It is your job — at work and at home!
■ Didn't you take engineering and technical jargon and put it into words ordinary people could understand?
■ Didn't you advise your management what the ramifications might be of some policy or program you didn't feel was in the best interest of the company's reputation or future?
■ Didn't you explain the reasons for an editorial tour or press conference with your marketing department?
■ Didn't you get your CEO on the conference program as a panelist or key speaker?
■ Didn't you pitch a solid company/product story idea to a reporter or editor?
■ Didn't you convince your spouse that buying a new high-definition television was a wise move?
■ Didn't you discuss the reasons why camping in the mountains was better than a visit to Disneyland?
■ Didn't you negotiate a date and vacation with that new person who caught your eye at the athletic club?
Rationalize all you want; but if you are a good publicist, engineer, accounting, marketing person you're selling all the time. You are selling your ideas … your words … your ability to look at problems and opportunities from every angle … your reputation.
If you're uncomfortable with the word, then don't call what you do selling. Call it persuasion, influence and negotiation.
But understand the basics of solid sales efforts. Understand deep down that you need to get others to adopt your viewpoint and that you have to get them to respect/agree with your opinion.
Only with help, cooperation and agreement can you achieve what you believe is best for your company, its products/services and the market at large.
If you can't achieve these personal and professional sales goals … you've failed. You didn't close the deal!
Buck Rogers' mantra is as true today as it was in the early '80s.
It is as true for engineering, accounting, quality assurance, purchasing, legal, marketing/marketing communications, product planning and public relations as it is for the sales department.
It may not be part of your job title or even in your job description but …"If you aren't selling, you're buying."