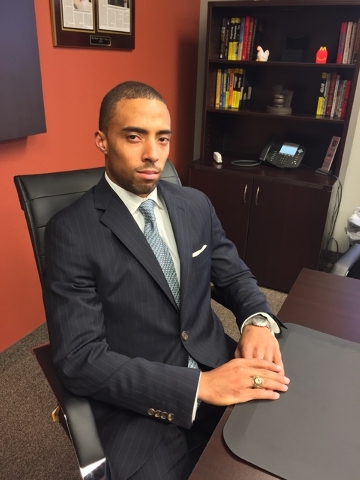 ▶ Company: S3 Group LLC dba McDonald's
▶ What do you REALLY do? I have a daily commitment to ensuring the success of my McDonald's restaurant. I am in the restaurant overseeing the daily operations of the business and motivating my teams to deliver outstanding quality, service and cleanliness to our customers.
▶ What's the best part of your job: The entrepreneurial spirit in me loves the opportunity to take an idea, put it into action, foster its growth and take it to the next level. The best part of my job is being able to do this; recognizing the goals we have accomplished and figuring out how to take it a step further. It never gets old. Every day is a new challenge.
▶ What accomplishment in the past year are you most proud of: While we have only been open for a little over a year, I am very pleased at how the restaurant has exceeded its initial projections.
▶ Where's the best place to network: So far, the American Express Centurion Lounge at McCarran Airport (Terminal D).
▶ Facebook or LinkedIn: LinkedIn
▶ Favorite off-work activity: Playing the guitar and martial arts — occasionally at the same time.
▶ What's your favorite professional association, community or charitable involvement: I am a proud supporter of the Ronald McDonald House Charities in Las Vegas.
▶ What do you drive: Land Rover LR2
▶ Beer or wine: I enjoy wine with dinner, and beer when I'm watching football.
▶ What do you want to be doing in 2025: I want to continue seeing how much further I can grow this business.
▶ What's the best advice you've received: Never forget to show your appreciation for those who helped you get to where you wanted to be.
▶ How do you define success: When you are at a state of happiness in your career, family and health and have a positive impact on those around you.