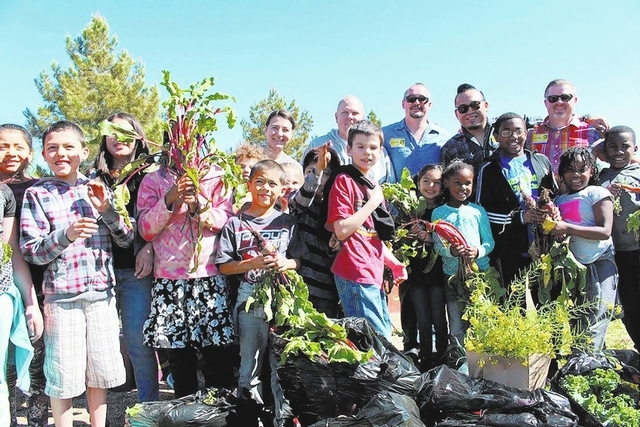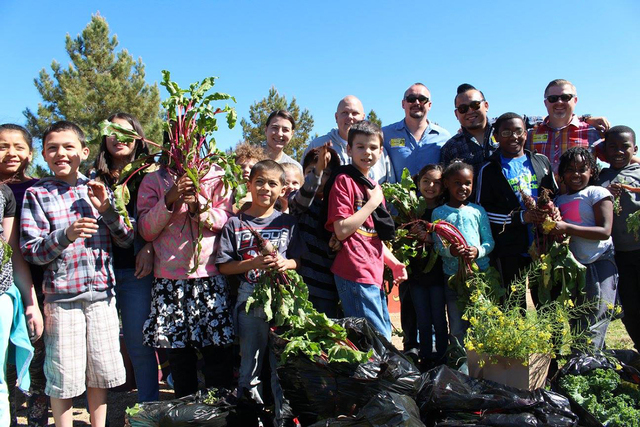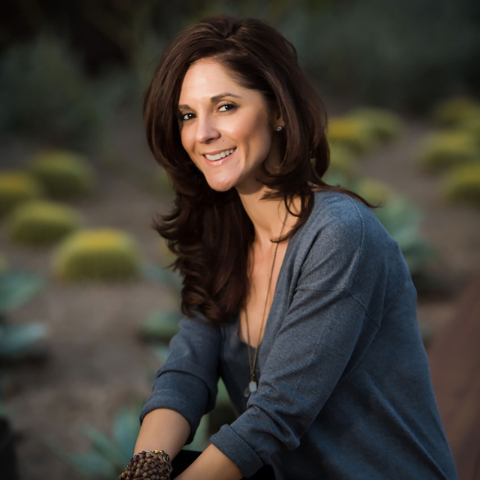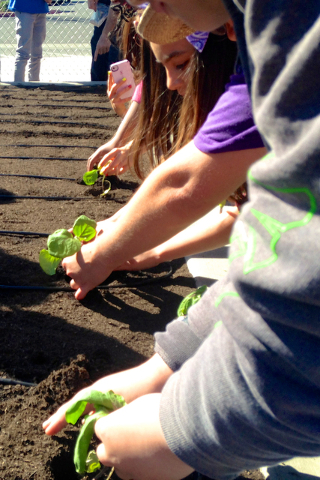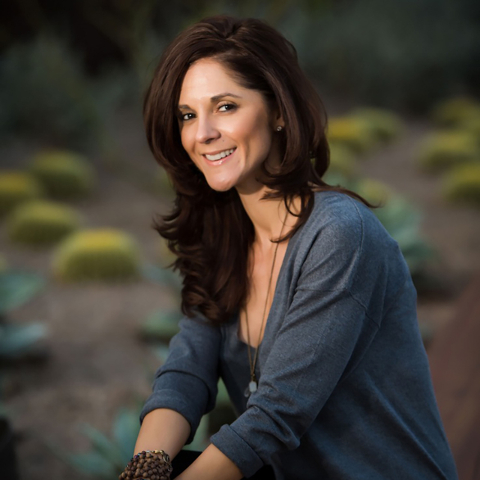 When Candace Knobloch founded Create A Change Now in 2009, she hoped the Las Vegas-based nonprofit organization would get kids back into the kitchen.
"She had a vision to teach kids to cook healthy food from a garden and to sit around the table and inspire children and adults to adopt healthy habits and behaviors to tackle childhood obesity," said Create a Change Now Executive Director Melissa Blynn.
Create A Change Now has implemented several programs at various elementary and high schools in the Clark County School District to tackle that issue in several different ways, Blynn said.
As part of the organization's Healthy School, Healthy Life initiative, Edible Desert Gardens have been installed in elementary schools to give students hands-on learning and nutrition education while 1,500 pounds of fruits and vegetables and recipes in English and Spanish are given away at Pop Up Produce events; the Chefs in Schools series features chef demonstrations to give children nutrition education while teaching them healthy lifestyles that can be shared with their families; and Let's Move Fitness Program introduces students to the various ways they can maintain a healthy, active lifestyle.
Blynn said the organization operates 18 school gardens and has impacted more than 13,800 kids by handing out more than 22,500 pounds of fruits and veggies.
"In our gardens we grow anything from leafy vegetables to tomatoes, melon and pumpkins in the fall," she said. "The Las Vegas climate has zero impact on what we're able to grow and the summer is typically one of the most successful times for our garden to flourish."
Before Create A Change Now is able to implement its programs into an elementary or high school, Blynn said the school fills out an application and members of the organization meet with the school administration and five core teachers who will be executing the programming.
"Once there's an approval from myself and our board of directors, we accept the school and begin raising funds for the project," she said.
The cost for the first year of the Create A Change Now program at elementary schools is $10,000 and $15,000 for high schools.
"The biggest difference in cost is the programming is more in-depth in the high schools because they require us to be on campus a lot more and the demographic is much larger than the elementary schools," Blynn said.
Create A Change Now was deemed "Nonprofit of the Year" for this year's Las Vegas Business Press Green Awards.
"It's humbling, to say the least," Blynn said. "It means that what I'm doing personally and professionally for the Las Vegas community is truly having an impact and that we're truly doing what we were meant to do."
After the organization accepts its award, Create A Change Now will turn its attention to Western High School, which will become the first high school to launch its programming this fall.
"More than 80 percent of students at the school are on free or reduced lunch," Blynn said.
She added that the organization is looking to draft its next strategic plan, which will outline what the next two to three years will entail.
"The No. 1 thing we're focused on right now is teacher training for professional credits," Blynn said. "Teacher trainings provide credits for them, which in turn enhance their professional skills and help them advance their career to another level within the district."
Create A Change Now is also focused on ways to bring in revenue on a consistent basis to sustain the organization, Blynn said.
"The funding we get right now is from grants, fundraisers, events and from foundations and businesses," she said. "We want to set the organization up for the long term."