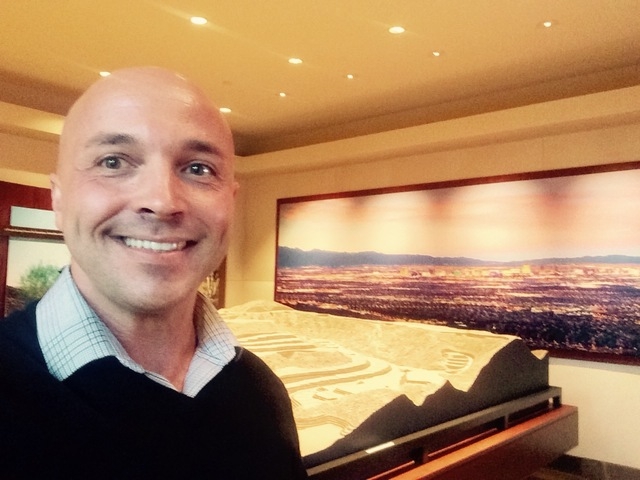 ▶ Company: ASCAYA and The Shapiro &Sher Group
▶ What do you REALLY do? I manage staff, handle sales and marketing, show the development to clients, schedule tours, conceptualize and manage events and oversee social media.
▶ What's the best part of your job: The challenges presented. There is no guaranteed way of selling a property of this magnitude. It's also great to work with an international developer that owns iconic American properties like the Beverly Wilshire and the Carlyle. Working with highly successful people has taught me quite a bit.
▶ What accomplishment in the past year are you most proud of: ASCAYA officially opened for sales in October of 2014, so that is something I am incredibly proud of.
▶ Where's the best place to network: The Henderson Chamber of Commerce has been incredible. If there is any group to join, this is the one. They have made introductions for us and even brought prospective clients out to see the development.
▶ Facebook or LinkedIn: Both.
▶ Favorite off-work activity: Working out and eating doughnuts.
▶ What's your favorite professional association, community or charitable involvement: The Henderson Chamber of Commerce.
▶ Beer or wine: Both. Sometimes at the same time.
▶ What do you want to be doing in 2025: I'll be finishing the sales at ASCAYA. At that time we will have sold more than $1 billion in real estate. I'll be looking forward to my next business adventure.
▶ What's the best advice you've received: It was from Florence Shapiro when I started working in real estate: "When times are tough and you're caught in a storm, you feel like throwing in the towel, stay focused on the end result or outcome being positive and it will usually happen that way." And it has.
▶ How do you define success: That has changed over the years. I used to define success by money and how much I made. Now I define it as a good balance in all aspects of life.