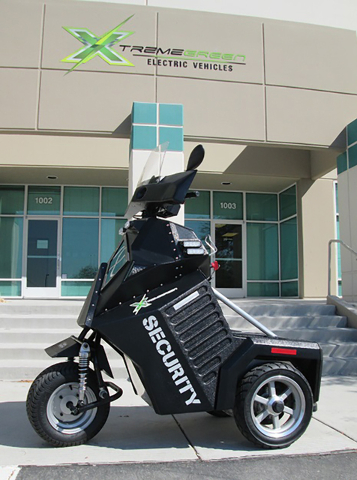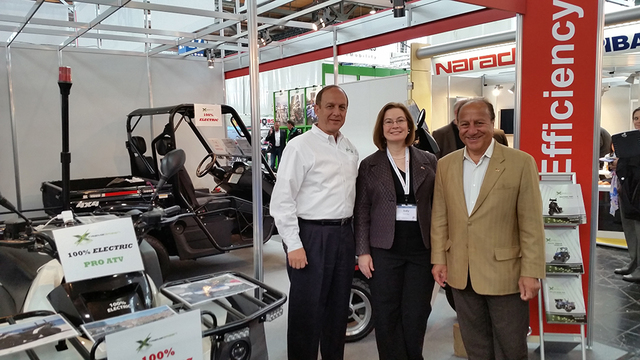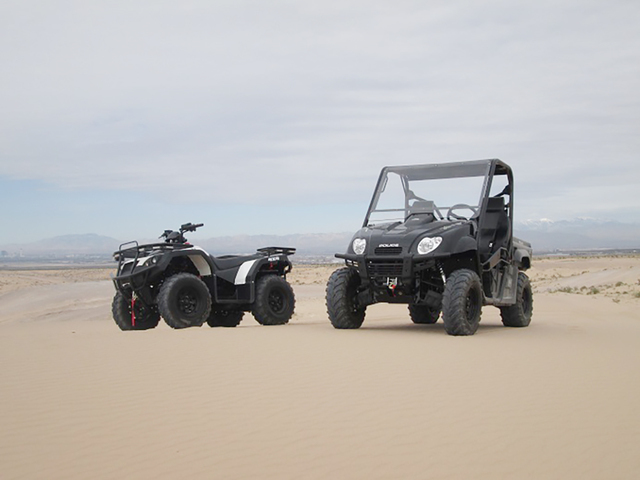 Neil Roth, chief operating officer of Xtreme Green Electric Vehicles, co-founded the company in 2007 with a goal to manufacture electric utility vehicles that could handle all kinds of terrain, tight urban spaces and extreme environments.
"It probably wasn't good timing to start the company just before the Great Recession but we are stronger because of it," Roth said.
Byron Georgiou is chairman of the board and CEO of Xtreme Green Electric Vehicles, www.xgev.com.
Together, they have guided the company to manufacture electric off-road vehicles for the military, security and law enforcement industries, as well as for commercial applications such as landscaping and facilities maintenance.
Mobility products offered by the company include all-terrain vehicles, utility-terrain vehicles and police mobility vehicles.
The Citadel ATV is an off-road, all-terrain vehicle with four large, knobby tires that can climb over obstacles in its path.
The TransportPro UTV is a utility-terrain vehicle that can be configured for multiple applications.
The vehicle can accommodate two to five seats. A rear bed can be added to make it more versatile to haul equipment and tools. Also available are a hydraulic lift bed and even an emergency medical response attachment with stretcher configuration.
The Sentinel PMV is a three-wheel police mobility vehicle for one rider that can be used for security patrols over widespread areas, as well as for densely populated urban streets. The Sentinel can enhance or replace traditional bicycle and foot patrols by security personnel.
By using an electric-motor drive train for propulsion, Xtreme Green vehicles are quiet and stealthy, have fewer components, require less maintenance than gasoline or diesel-powered vehicles, and have quick acceleration and torque at the wheels, due to the strong magnetic fields produced inside the AC electric motor.
Xtreme Green Electric Vehicles developed its own motor, control electronics and battery management system. The company uses lithium-iron-phosphate battery cells to give its vehicles increased performance and range, with 72-volt and 96-volt battery pack configurations available.
After initially offshoring some of the vehicle assembly, the Xtreme Green Electric Vehicles product line is now completely assembled in the U.S. at the company factory in North Las Vegas at 3010 E. Alexander Road. Onshoring gives the company the ability to completely customize a vehicle to customer requirements, including specialty welding, frame adaptions and suspension.
Xtreme Green Electric Vehicles has been aggressively marketing its products overseas, exhibiting at worldwide conferences in Germany and other European markets. The Sentinel has already achieved European Union certification while the Citadel and TransportPro are being redesigned to meet EU compliance.
All three product lines can be purchased through leasing options, as well as by direct sales.