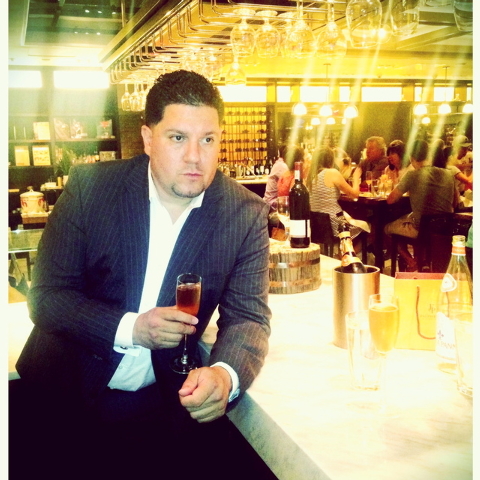 ▶ Company: Authentic Kitchen Alliance LLC, Pot Liquor Contemporary American Smokehouse
▶ What do you REALLY do? I have a profound love for hospitality and restaurants and people enjoying themselves, so what I REALLY do is try to create a genuine experience for our guests every day and every night. I am involved with the kitchen, with the front of the house, with marketing.
▶ What's the best part of your job: Working with people. For my staff to understand how to provide an experience, they themselves need to understand the emotional attachment that develops between server or bartender and patron. Quality hospitality comes from that one-on-one relationship with our individual guests.
▶ What accomplishment in the past year are you most proud of: Successfully opening Pot Liquor CAS and launching Authentic Kitchen Alliance LLC.
▶ Where's the best place to network: You mean other than Pot Liquor?
▶ Facebook or LinkedIn: We reach our audience better with Facebook and it's a good way to keep in touch with friends. I really like Twitter.
▶ Favorite off-work activity: Playing golf or visiting the sports book.
▶ What's your favorite professional association, community or charitable involvement: Susan G. Komen – I'm surrounded by women so breast cancer is an especially important issue for me. And the Las Vegas Metro Chamber of Commerce has been brilliant.
▶ What do you drive: A Chevy Tahoe.
▶ Beer or wine: Both.
▶ What do you want to be doing in 2025: Travelling around the world, tasting and experiencing other cultures. (Especially in Asia).
▶ What's the best advice you've received: Never make an attempt or pretend to do everything in the company. "Find helpful people" was the soundest advice I ever received.
▶ How do you define success: If I've raised my children into great humans and contributors to society, I think I've done well in life. That is success. You can't put a price on that.