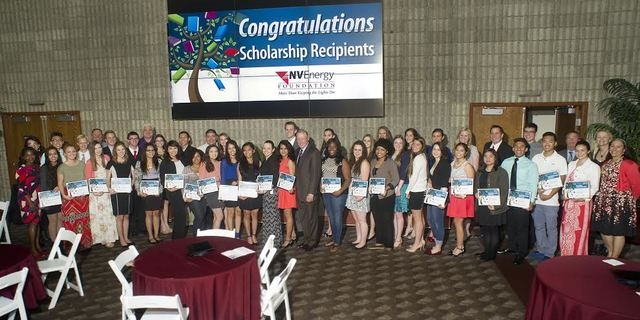 Golf 4 The Kids tourney event raises $70,000
The third annual Golf 4 The Kids tournament raised $70,000 through corporate sponsorships, foursomes and donations. The event, held June 1 at Red Rock Country Club's private Mountain Course, supports Cure 4 The Kids Foundation and the Nevada Chapter of the National Hemophilia Foundation. The money will be split equally between the two organizations. Last year's event raised more than $46,000.
PENTA Charity Golf Classic raises $125,000
The PENTA Building Group helped raise $125,000 for three local nonprofit organizations during its 11th annual Charity Golf Classic May 1 at the Revere Golf Club in Henderson. Participants included 336 golfers from 94 companies who contributed through sponsorships and donations to raise funds for the Nevada Childhood Cancer Foundation, the Women's Development Center, and the Nevada Military Support Alliance, which distributes financial support and assistance to veterans, service members and their families. PENTA's golf tournament has raised more than $1 million for local nonprofits since its inception in 2004.
McGladrey donates to Three Square Food Bank
Following a recent 5K race, McGladrey LLP, national provider of tax and consulting services, has announced the firm's partners and principals raised $152,975 for Three Square's food bank. The 5K was part of McGladrey's celebration of the firm's 90th anniversary and the launch of its charitable foundation supporting education programs, as well as organizations serving youth in the areas of hunger and housing in the communities where McGladrey employees reside.
SlotZilla helps Komen Race for the Cure
Fremont Street Experience partnered with Susan G. Komen of Southern Nevada for a SlotZilla Charity Challenge in honor of the 20th annual Race for the Cure. During the May 2 event, 100 percent of SlotZilla revenue went to Susan G. Komen of Southern Nevada. Tom Bruny, Fremont Street Experience director of marketing, presented Stephanie Kirby, executive director of Susan G. Komen of Southern Nevada, with a check for $14,460 on June 1.
Harvey Milk Day event helps local LGBT center
Insert Coin(s) hosted a throwback party May 22 in honor of Harvey Milk Day, raising $1,200 for The Gay and Lesbian Community Center of Southern Nevada. The evening emulated New York City's Studio 54, the pioneering nightclub that embraced a diverse crowd. Organized by the Harvey Milk Foundation, Harvey Milk Day is a day of remembrance for the American politician and gay rights activist who was the first openly gay person to be elected to public office in California.
Desert Pines Clubhouse hosts grand opening
The Boys &Girls Clubs of Southern Nevada hosted the grand opening of Desert Pines Clubhouse, with a ribbon cutting ceremony by the Latin Chamber of Commerce. The Boys &Girls Clubs of Southern Nevada, in partnership with Nevada HAND, the leader in affordable housing, is expanding service to families across the valley, offering affordable care to kids 5 to 18-years-old, providing a safe place for them to learn, get a healthy meal and build community.
Volunteers give local housing units a facelift
Associates of Keller Williams Las Vegas Realty repaired and painted seven housing units, all at least 40 years old, for homeless youth that are part of Nevada Partnership for Homeless Youth's Independent Living Program. The associates chose to volunteer their time to assist the nonprofit during their RED Day service project, which takes place the second Thursday of every May. Introduced in 2009, RED Day stands for Renew, Energize and Donate. The renovations included repaired fixtures, new furnishings and linens. NPHY's Independent Living Program is a transitional housing program that provides homeless youth with housing, utilities, transportation, food and clothing.
McDonalds collects 1,000 books to fight illiteracy
McDonald's locations across southern Nevada have collected 1,000 books for local children through its "I'm Lovin' It" summer book drive. Local McDonald's restaurants worked with Spread the Word Nevada on this event, where customers received a free ice cream cone in exchange for donating new or gently used books. Donated books will support Spread the Word Nevada's literacy programs and students in the Clark County School District.
NV Energy awards 80 scholarships to students
A total of 80 scholarships — 78 Powerful Partnership scholarships of $1,000 each and two Energy Dependent scholarships of $2,000 each — were awarded by NV Energy to southern Nevada high school seniors who have displayed leadership qualities in academics and community service. Paul Caudill, president and CEO of NV Energy, joined the students and their families for the special reception held May 21 at NV Energy. This year marks the 15th anniversary of the Powerful Partnership scholarship program. Since beginning the program in 2000, NV Energy has awarded nearly $800,000 in scholarships statewide to support higher education for Nevada's youth.