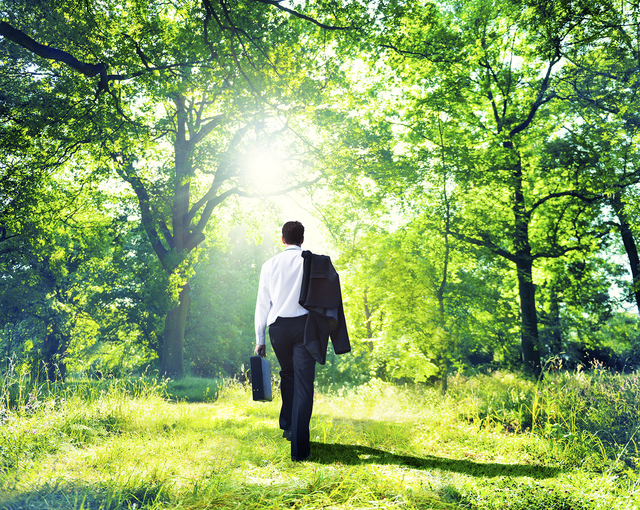 Nominations are open for the Las Vegas Business Press Green Leaders Awards.
For the eighth consecutive year, the Business Press will celebrate the leading businesses, executives, innovators and green campaigners from across Southern Nevada, highlighting how these pioneers are driving the emergence of sustainable new business models and technologies.
This year's awards program covers every aspect of the green economy and offers opportunities for organizations of every size from every sector.
A panel of experts will choose the 15 winners.
All entries must be for projects within or serving Clark County and must be in operation — or in the case of construction, materially underway — between July 1, 2014, and June 30, 2015.
Nominations are due — by email to nbell@businesspress.vegas or by postal mail to Norman Bell, Business Press, 1111 W. Bonanza Road, Las Vegas NV 89125 — by the close of business June 19.
Winners will be featured in the July 27 Business Press and honored July 24 at an event at Springs Preserve.
The categories are:
1) Sustainability Executive of the Year: Open to any executive with overall responsibility for his company's sustainability strategy and execution.
This award recognizes the individual who has delivered the greatest improvements in environmental performance and helped to make sustainability central to his or her company's overall strategy.
2) Innovation of the Year Award: This award is open to businesses, nonprofits and public agencies for a project that demonstrates genuine innovation in the pursuit of improved environmental performance.
3) Nonprofit of the Year: Open to any green nonprofit or think tank that has helped to promote and enable greater understanding of green issues in the business community.
4) Marketing/Advertising Campaign of the Year: Open to any business, large or small, that has successfully promoted green products, services, or achievements to customers and prospective customers in the past year.
The award will honor both the business and the agency, if any, that produced the campaign.
5) Green Construction: Two awards, one for new construction larger than 20,000 square feet and one for new construction smaller than 20,000 square feet.
6) Green renovation of Existing Space: Two awards, one for renovating space larger than 20,000 square feet and one for renovating space smaller than 20,000 square feet.
7) Three topic-specific categories open to all organizations:
• Waste and Recycling Project of the Year
• Energy Efficiency Project of the Year
• Water Management Project of the Year
8) Three sector-specific categories for green programs of any kind:
• One for hotel-casinos
• One for small business (fewer than 100 employees)
• One for public agencies
9) And, finally, a Best of Show Award. The judges will pick one of the 14 category winners for special recognition.
Entries may be as simple or as complex as the nominator feels necessary to make a compelling case for judges.
There is no limit on length or exhibits, but remember that judges value brevity and clarity.