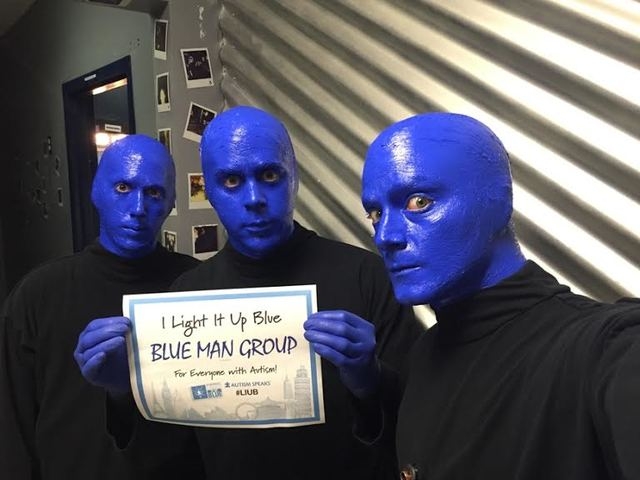 GS702 Productions and the Havana Room at Tropicana are collaborating for "Heart &Soul … A Gala for the Rest of Us," to raise funds for Community Outreach Medical Center, which provides comprehensive health care to residents of limited resources. There will be food and entertainment by Las Vegas Academy of the Arts. The Havana Room opens at 6 p.m. April 30. Cost is $125. For tickets, visit www.nvcomc.org/Heart—-Soul-Gala.html. For information on Community Outreach Medical Center, visit nvcomc.org.
Wynn, Encore, foundation to launch scholarship
Wynn Las Vegas and Encore have joined with the Meeting Planners International Foundation to launch a scholarship that will bring together professional meeting planners with MPI's network of 18,000 members. The $75,000 scholarship committed to MPI will cover two new recipients monthly over a three-year period. With help from the scholarship, those demonstrating a financial need will receive networking opportunities, and experience continued education resources and industry research.
Rogers Foundation offers grant-support funding
Clark County School District educators and local nonprofit organizations may apply for up to $100,000 in grant support through the Rogers Foundation. The foundation is working with the UNLV's Grantwell Program to review grant applications to allocate upward of $300,000 in education-based grants. Grantwell is a program led by UNLV graduate students, which provides services in grant evaluation, allocation and strategic innovation. The Rogers Foundation offers scholarships to students in categories such as diversity, disability, financial need and academic achievement. Applications are available online. Apply by April 15 at therogers.foundation/
Three Square Celebrates Volunteer Appreciate Week
Three Square Food Bank will host events for Volunteer Appreciation Week, April 12-18. An awards breakfast to honor those with the most service hours for 2014 will be at 11 a.m. April 13. There will also be a special cake-cutting ceremony at noon April 17, to commemorate Volunteer Appreciation Week. Both events will be at Three Square, 4190 N. Pecos Road.
Goal: 10,000 pairs of new pajamas
The 13th annual "DJs For PJs" benefit April 17, is a daylong event designed to collect new pajamas for children in need. Local businesses, elected officials and radio personalities are involved in the effort to collect pajamas, raise public awareness, and encourage others to donate new PJs to deserving children. The event from 6 a.m. to 7 p.m. is a collaborative effort by CIM Marketing Partners and the Leadership Las Vegas Class of 2003 to raise 10,000 pairs of PJs this year. Donation instructions are available at djsforpjs.org or by calling 702-944-2464, ext. 21.
Blue Man Group marks Autism Awareness Month
The Blue Man Group ignited a yearlong partnership with Autism Speaks in honor of World Autism Awareness Day by pledging a $25,000 donation and hosting one sensory-friendly show, suitable for children with autism spectrum disorders, in each of its markets. Throughout April, Blue Man Group will take collections after each performance to be donated to local Autism Speaks programs in Boston, Chicago and New York City. In Las Vegas, where there is no Autism Speaks chapter, money raised will go to Grant a Gift Autism Foundation.
McDonald's event feeds homeless youth
McDonald's across Southern Nevada raised 12,692 Big Macs for homeless youth through its "Buy One Give One" event. McDonald's donated a voucher for one complimentary Big Mac to Nevada Partnership for Homeless Youth for every Big Mac purchased that day. McDonald's presented the donation March 31 at aMcDonald's on South Maryland Parkway.
Stratosphere donates to homeless youth
Stratosphere presented a $1,000 donation to the Nevada Partnership for Homeless Youth at the Celebrity Happy Hour event April 2 at McCall's Heartland Grill.