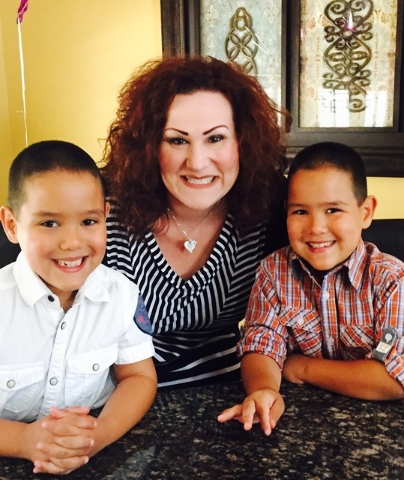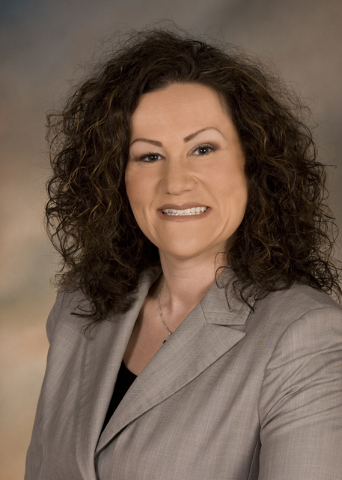 Longevity is a theme in Johanna Blake's world.
Twenty-six years with one company is a rare achievement in this day and age, but that is how long Blake has been with U.S. Trust, Bank of America Private Wealth Management.
And longevity is nothing new for U.S. Trust, the oldest trust company in America, founded in 1853.
Blake is also a second-generation Nevadan.
Her grandfather had established several taverns in New York but came to Las Vegas in 1949 as one of the original workers at what would become the Castaways hotel-casino on the Strip. The hotel was demolished and replaced by The Mirage in 1989. Among the keepsakes of her family's past is the classic blue Nevada license plate, "C 3," the third in the earliest issued series of license plates in Clark County.
The Blakes have a history of groundbreaking in this community. Her mother, Edith, was one of the first women to receive a real estate license and one of the first women to receive a mortgage in her own name in Nevada.
"It makes me proud that my mother led the way for me and so many others in business," she said.
Although Blake was taught how to count using a deck of cards, she was strongly encouraged by her father and grandfather to not enter the gaming industry. Blake's older brother went into banking on the operations side, which seemed to her like a good business.
She started as a part-time teller at the age of 17. At UNLV, she was a student of finance and marketing. And now she leads teams of private client advisers, private client managers, portfolio managers, trust officers, and various specialists who provide customized solutions to address the complex needs of ultra-high net worth clients. The group collectively offers a suite of services including wealth structuring, asset management, capital markets, trust and estate services, customized credit, philanthropic solutions and portfolio consulting to clientele with a minimum of $3 million in marketable securities.
However, professional success does not lessen the effects of personal sorrow. Five years ago, Blake lost her husband, mother, father, all within a short span of time. Despite those losses, she has chosen to turn that sorrow into activity for a variety of nonprofit community organizations, and she volunteers her time to many groups, including Habitat for Humanity and United Way.
Blake has identical twin sons, Grayson and Steele, who keep her busy with their world of basketball, karate and art. Grayson and Steele, nearing age 7, frequently join her in community projects as well.
When Blake is not working, she cherishes the time she spends with her children, shopping and traveling to new places and countries. Her goal is to visit every continent. Blake has a very diverse music collection ranging from Michael Bublé to U2, and she also cooks to relax.
— By Craig A. Ruark