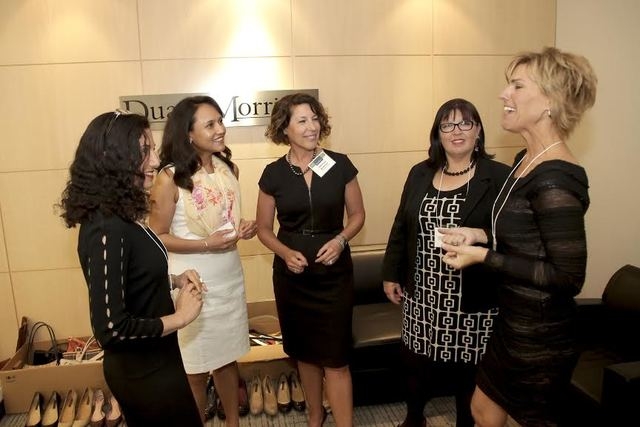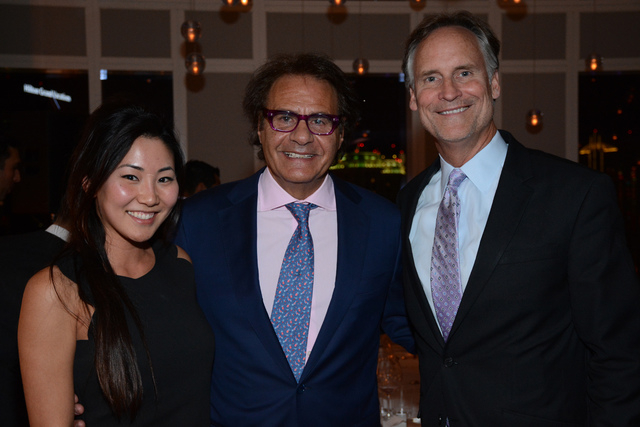 Las Vegas Business Academy celebrated its fourth anniversary of providing University of Nevada, Las Vegas graduate degree students with financial aid and mentoring resources from business, hospitality and law professionals. The current scholarship recipients — Daven Cameron, Keivan Roebuck and Tasha Schwikert — joined community leaders including Larry and Camille Ruvo of Southern Wine and Spirits; Rino and Marie Claire Armeni of Armeni Enterprises; and Mark Faber, senior vice president of global partnerships at AEG. Michael Mina, founder of Mina Group, and Steve Weitman, senior vice president of Wynn/Encore Las Vegas, were honored with the Mastership Award for showing an outstanding work ethic and philosophical approach to business while serving as an inspiration to young leaders.
"Runnin' for the House" raises $60,000
The 11th annual "Runnin' for the House" 5K Run and 1 Mile Walk on April 18, presented by McDonald's of Greater Las Vegas, raised more than $60,000 for Ronald McDonald House Charities of Greater Las Vegas. The event drew more than 950 runners and walkers.
Nominations open for National Philanthropy Day
The Association of Fundraising Professionals — Las Vegas Chapter will be honoring those who have made a valuable impact in the community by seeking nominations for "National Philanthropy Day." The awards luncheon will be held Nov. 17 at the Association of Fundraising Professionals — Las Vegas Chapter, 4735 S. Durango Drive. The purpose is to honor individuals and organizations whose commitment and dedication to the Las Vegas area demonstrate outstanding leadership and effectiveness in philanthropy. Nomination forms are available at afplasvegas.org. Deadline for submissions is 5 p.m. June 5. For more information, contact Becky Watson at 702-920-0712.
Opportunity Village marks its 60th anniversary
Opportunity Village is celebrating its 60th year of charitable contributions with a birthday bash May 15, 16 and 17. The three-day event will include a "Wizard of Oz"-themed magical forest highlighted by several attractions, including children's games and live entertainment. Guests can hop aboard the Forest Express train, enjoy Cheyenne's Enchanted Carousel, whisk down the Avalanche slide, and play a round of Rod's Mini Golf. The event is open to the public 5:30-10 p.m. Friday and Saturday, and 5:30-9 p.m. Sunday, at Opportunity Village's Oakey Campus, 6300 W. Oakey Blvd. Admission is free to children under 12 and adults over 60; $10 for 13 and older. To enjoy attractions, visitors can purchase a wristband for $12 or $3 individual ride tickets. Food and beverages will also be available for purchase. For information, visit WizardofOV.com.
Drive teams BOA with USO Las Vegas group
To kick off National Military Appreciation Month, Bank of America has teamed up with USO Las Vegas for a valley-wide donation drive. Items received from the donation drive will be packaged by USO Las Vegas for its family-care packages, which are ultimately hand-delivered to the selfless families of currently deployed troops residing in our area. Donations may be made at all 51 Bank of America locations throughout southern Nevada through Saturday, May 23. The drive is a component of USO's national "Every Moment Counts Million Moments in May" campaign in honor of National Military Appreciation Month.