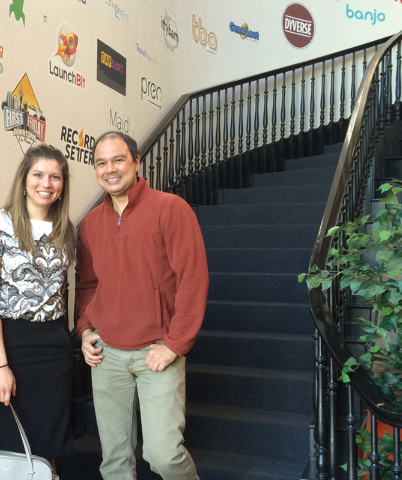 ▶ Company: Fennemore Craig
▶ What do you REALLY do? I provide Fennemore Craig clients with a legal foundation to help them achieve their personal and professional goals.
▶ What's the best part of your job: Working with entrepreneurs.
▶ What accomplishment in the past year are you most proud of: I am most proud of my facilitation of legal services to the Las Vegas tech industry.
▶ Where's the best place to network: Everywhere
▶ Facebook or LinkedIn: LinkedIn
▶ Favorite off-work activity: International travel
▶ What's your favorite professional association, community or charitable involvement: Work-in-Progress, an incubator and co-working space.
▶ What do you drive: A Ford Focus, like the pope.
▶ Beer or wine: Shirley Temples
▶ What do you want to be doing in 2025: In 2025, I want to be taking six-month sabbatical from Fennemore Craig to be a visiting professor on Semester at Sea.
▶ What's the best advice you've received: Pressure makes diamonds.
▶ How do you define success: "Success: To laugh often and much, to win the respect of intelligent people and the affection of children, to earn the appreciation of honest critics and endure the betrayal of false friends, to appreciate beauty, to find the best in others, to leave the world a bit better, whether by a healthy child, a garden patch, or a redeemed social condition; to know even one life has breathed easier because you have lived. This is to have succeeded!" — Ralph Waldo Emerson