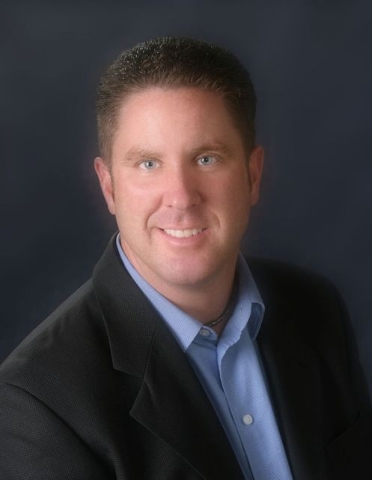 Las Vegas is on its way to accomplishing its goal of becoming the most globally recognized destination for health and wellness travel.
That's the messages from authors of the Las Vegas Regional Strategic Plan for Health &Wellness Tourism who released a two-year accomplishment report June 2 at the Oquendo Center.
"I think in the last two years more has happened to move this conversation forward and to move the improvement of our health care delivery system," said Cheryl Smith, health and wellness tourism manager for the Las Vegas Convention &Visitors Authority.
One study has estimated medical tourism generates $50 billion to $60 billion a year and suggested it could grow to a $100 billion a year industry in the next decade. Combined with wellness tourism, which includes spa treatments and fitness activities, experts say it could surpass $500 billion a year. That's important for diversifying an economy coming out of a deep recession.
"A lot of people don't realize that over the course of the last couple of years we have either become the leading destination or we battle it out with Orlando as the largest destination where medical meetings are held," said Doug Geinzer, CEO of Las Vegas HEALS, an organization of more than 600 health care professionals.
The authors even said they've changed their view on what it should be called since the two years they put out the strategic plan developed by the by the Las Vegas Convention and Visitors Authority, UNLV, Las Vegas Global Economic Alliance and Las Vegas HEALS
"Back when we started this journey, it was medical tourism," Geinzer said. "We personally don't care for that term. People don't say I'm looking for something to do and let me go for a vacation and let me get some medical procedures done while I'm on vacation. It just doesn't work that way."
Although medical tourism has become a buzz word, it's a cottage industry that people around the world are doing. It's done in Costa Rica, Panama and Dubai, but Las Vegas is building a different approach, Geinzer said.
"A lot of people in the business industry run away from 'What Happens Here Stays Here.' They think it's a bad thing. We think of it as a good thing because what you think about that saying says, it screams anonymity and if you think about health care, it's a very private matter," Geinzer said. "How are we different from others? We don't want to be the low-cost provider. We don't want to win that race to zero. It's not a good place. We wanted to win it through quality."
One of the problems to overcome is filling the workforce pipeline gap, Geinzer said. More doctors are needed to provide medical services and pointed to the state's decision to approve $10 million in the last budget to expand residency training for physicians.
"We had three hospitals that formalized residency programs, and that $10 million will allow expand by the end of this year and have 12 programs," Geinzer said. "That's quadrupling our capacity of training new physicians. That laid the groundwork for UNLV and Roseman medical schools to open. As they are recruiting faculty for these new medical schools, faculty members many times have their own practices in specialty areas. They start bringing in specialists that start fellowship training programs and that is the talent that we need to grow the segment of medical tourism. That was a big thing for us. We need to build the capacity so we can take a higher volume of patients."
Las Vegas medical wellness industry centers on such areas as weight loss surgery, orthopedic surgery, neurosurgery, cardiology, fertility, oncology, and ophthalmology among the many fields, Smith said. While the hospitals have an important role, most of the services are provided on an out-patient basis or are driven by physicians.
The growth in health care in Las Vegas has been astounding, officials said. One major draw will be Union Village in Henderson where Henderson Hospital is under construction. The Las Vegas Medical District, like Union Village, will attract medical specialties that in turn will lure travelers.
"St. Rose is building a new tower. Spring Valley is opening their brand new tower. MountainView is building a tower. That is all capacity building and that's preparing for this growth area not only for our own population but the medical travelers that are coming in," Geinzer said. "One of the 'aha' moments we had is that a lot of medical travel doesn't happen in a hospital. When we started to count the number of medical travelers, we discovered a lot of this done in an outpatient practice or ambulatory surgery center. We have 79 accredited surgery centers. There's more density of surgery centers than anywhere else in the world, and they are not being utilized at the highest level."
It's about selling doctors on a population exceeding two million and more than 40 million visitors, he said.
The group has helped make that recruitment easier for doctors by getting the state to change its licensure procedures that previously took six to nine months. The process is down to less than 45 days, Geinzer said.
The group is going after other opportunities. They have targeted companies that self-insure to get them to contract with Las Vegas providers. They toured Montreal and learned about Canadians traveling to Florida for medical procedures because it takes 18 months to get a knee or hip replacement in Canada, Geinzer said.
"Las Vegas has 11 direct flights coming in a day from Canada," he said. "It's a large destination point, and there's an opportunity there. People are willing to travel for medical care, and we're starting to see that."
It's not only about medical travelers but wellness travel as well that's making inroads and attracting visitors to Las Vegas.
Stowe Shoemaker, the dean of the UNLV College of Hotel Administration, said hotels like MGM Resorts International has installed wellness suites. The rooms, which go for a premium price, have citrus-infused shower heads and ambient lighting that keeps melatonin in the body. The rooms have white noise. The television remote controls are sealed in such a way that they're free of germs, he said.
"People are actually spending more money to stay in the rooms," Shoemaker said. "MGM started with like 150 rooms and now they're adding another couple of hundred. Now people are starting to have their wellness meetings and the meeting rooms are designed with the same approach so that when you walk out, you're not exhausted. You stay energized. That's all part of Las Vegas moving away from this perception of sitting in a casino and gambling but being in an open wellness environment. When you look at what MGM and all of the major properties are doing is building all this open space. There's a lot of walking and parks so you can be on the resort corridor but walking and being outside. All of that is repositioning us as a health and wellness destination, and that's why we moved away from calling it medical tourism but health and wellness travel. You can come and stay in a wellness suite, walk outside on the Strip and have spa services. It's all about rejuvenation in a healthy way."