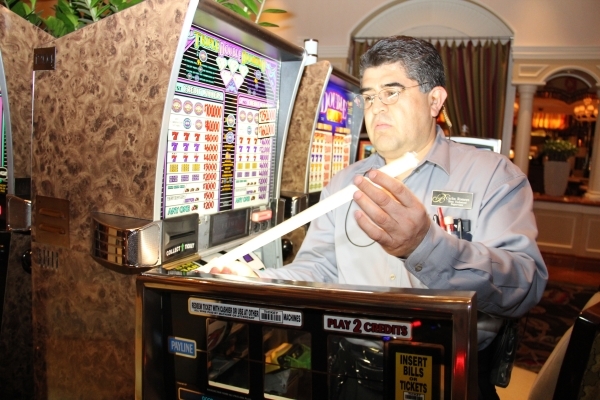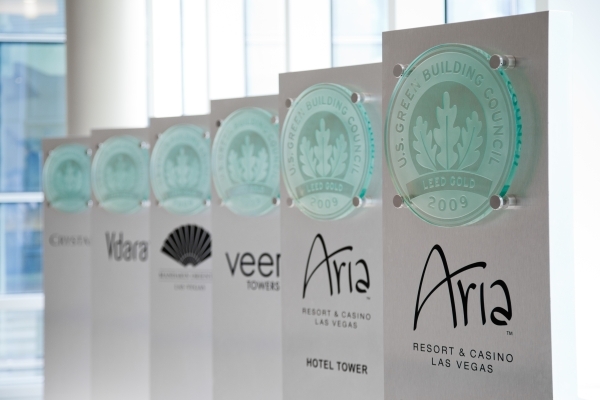 For MGM Resorts International, being named the Green Award winner in the hotel/casino category is larger than being the best on the Strip. It is about setting a standard for an entire industry to follow.
"Our sustainability efforts at MGM will continue to be measured by our industry peers, so we have to maintain our successful implementation of green and sustainable projects,"€ says Todd Megrath, MGM Resorts'€™ executive director of sustainable development. "As MGM continues to grow we have to be even more mindful of our environment and create the most energy-efficient properties possible."€
It is a commitment that is spread across the company's 16 resorts and more than 62,000 employees, spearheaded by the companywide "Green Advantage" corporate initiative. The Green Advantage starts internally with environment impact studies and continues with public policy for state, U.S. and international markets. In Macau, Megrath collaborated with the Chinese government and the International Green Building Council to develop regional specific standards for green building certification that is applicable throughout Asia.
"€œWe now have integrated our sustainability efforts with our development strategy and outreach for more far-reaching efforts and longer-term partnerships and results," Megrath says.
Locally, MGM Resorts initiates many of these partnerships on a statewide level in several leadership positions. The company's participation includes U.S. Green Building Council's Southern Nevada chapter and coordination of the public outreach campaign for the 2015 Nevada Green Schools Summit. The event will take place October in Las Vegas and is a partnership with the Desert Research Institute to educate Clark County schools about the value of developing and implementing new sustainable energy-efficient practices.
"Because of the large scale of our company, we have the opportunity to constantly spread our influence to those communities, as well as the entire hotel and gaming resort industry,"€ Megrath says.
That influence was on display in April, as MGM Resorts introduced the nation's first compressed natural gas Cadillac XTS limousines. This third generation of compressed natural gas-fueled limousines in MGM Resorts' fleet produces one-ninth of the emissions compared with the company's discontinued gasoline-powered Lincoln Town Cars.
Aria was the first resort in the company to introduce the luxury vehicle to its fleet. MGM Resorts has 31 compressed natural gas Cadillac XTS limousines servicing guests at Aria, Bellagio, MGM Grand and Mandalay Bay.
"€œIn addition to providing the highest standards in guest service, it's essential that we continuously look to challenge the status quo in environmental sustainability,"€ said Paul Berry, vice president of hotel operations for Aria. "€œAria was designed with environmental responsibility in mind and strives to continue that legacy."€
At the MGM Resorts' National Harbor property being built in Maryland and the new resort opening in Massachusetts, the company strives to be a green leader.
In Maryland, MGM Resorts studied the historical Potomac River and the river runoff before beginning construction. For the Springfield, Mass., property, the efforts went even further than research. It meant revisiting a tragedy and turning it into an opportunity.
"€œWe purposely sought out the land that was devastated by the tornado" that hit the area on June 1, 2011, Megrath says. "€œIt gave us an opportunity to develop the environment in a correct way for long-term sustainability while making it beneficial to the community."€
In Las Vegas, the Green Advantage has resulted in a recycling rate above 63 percent at Bellagio.
"We have a holistic approach in caring for the environment and that spreads across all of our properties because we always want to know the most beneficial impact we can have in an area and start from there,"€ Megrath says.
"€œGreen Advantage looks at all of the opportunities at each property, from energy efficiency, water conservation, recycling, community outreach and communications. We use our personnel resources to develop different team members for each focus area.
"It takes teamwork to become an industry leader in sustainability."