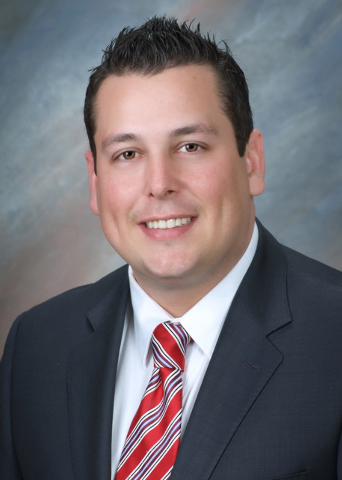 ▶ Company: Newmark Grubb Knight Frank
▶ What do you REALLY do? I'm a commercial real estate agent, working for one of the world's leading commercial real estate advisory firms. As a tenant representation specialist focusing on office leasing and sales, ultimately I act as an adviser for my clients, providing data and market insight, analyzing their needs, and assisting them in managing their real estate.
▶ What's the best part of your job: Every day is different and exciting. Acting as a client adviser is a very complicated job, with many moving parts; each day presents a challenge and I really enjoy that aspect.
▶ What accomplishment in the past year are you most proud of: My biggest accomplishment was marrying my beautiful wife and that we are now expecting our first child this June.
▶ Where's the best place to network?: If done correctly, any place can be a great place to network.
▶ Facebook or LinkedIn: LinkedIn.
▶ Favorite off-work activity: Golf, of course.
▶ What's your favorite professional association, community or charitable involvement: CCIM Southern Nevada. I am extremely fortunate to have been on the board of directors and a program chair. Their networking, educational and informational programs are essential tools for commercial real estate specialists and have benefited me greatly throughout my career.
▶ What do you drive: Chevy Tahoe.
▶ Beer or wine: I actually prefer bourbon, but would choose beer over wine.
▶ What do you want to be doing in 2025: I hope to still be working in commercial real estate, known for my effectiveness and value creation by my clients, while surrounded by my loving family and friends.
▶ What's the best advice you've received: "Be thorough in everything you do and convey accurate information to your clients."
▶ How do you define success: Success is the achievement of your goals, the satisfaction of your achievements, and the pride you feel in your success.