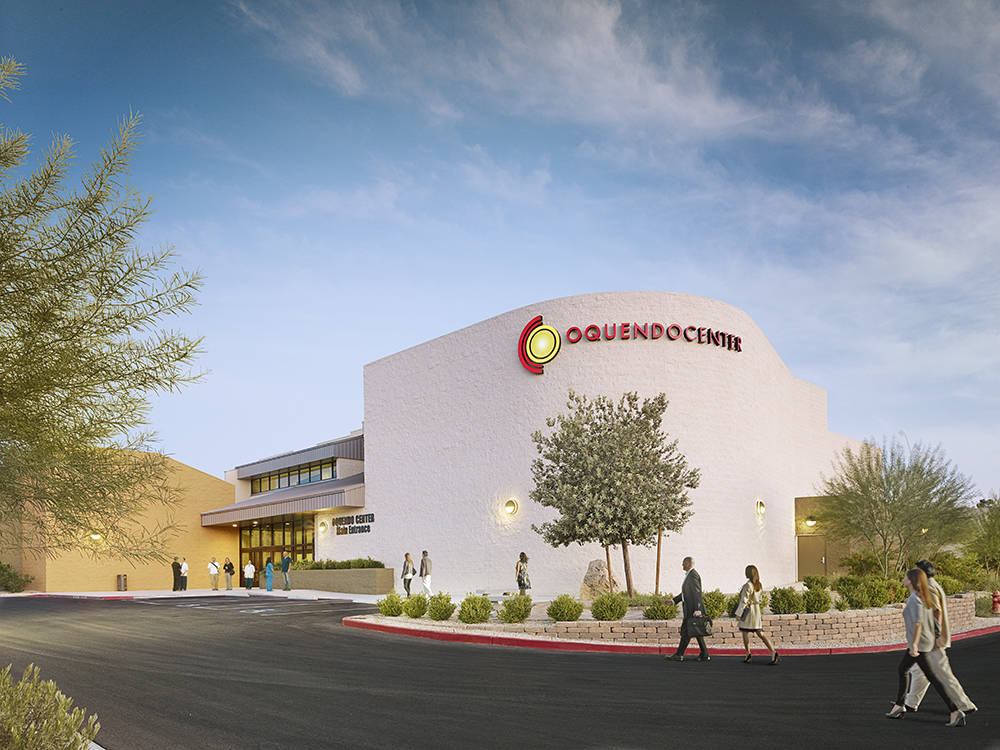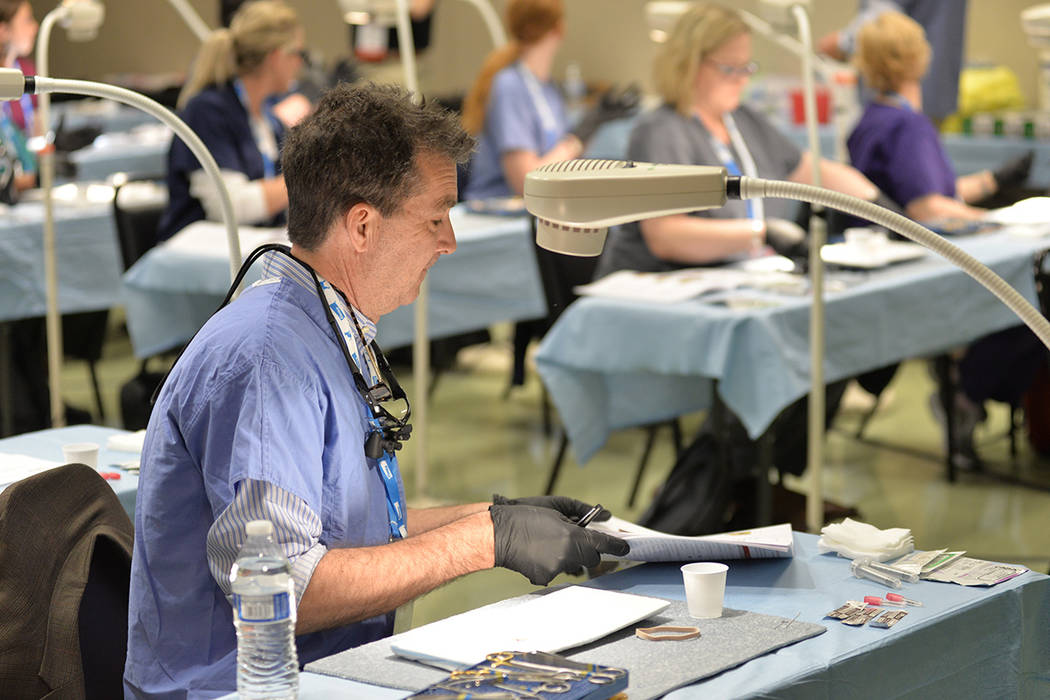 The WVC is a Las Vegas-based 501(c)3 nonprofit organization that has been providing comprehensive, progressive and practical continuing education to veterinary professionals since 1928. Prior to their name change in 2014, the WVC was known as the Western Veterinary Conference. Since that time the group has expanded its physical presence and extended surgical training to medical doctors across the globe.
In 2009, WVC opened the Oquendo Center at the corner of Eastern Avenue and Oquendo Road across from McCarran International Airport. The 66,000-square-foot facility includes a 190-seat theater, flexible meeting space accommodating various capacities, and clinical and diagnostic laboratories. In 2016, more than 3.500 people attended a veterinary course and expansion is underway to increase the campus size to more than 134,000 square feet by 2019.
Since its opening, the Oquendo Center has hosted over 1,000 veterinary and human medical events, training over 23,000 veterinary professionals and nearly 24,000 medical doctors and surgeons. Participants in Oquendo Center courses experience a variety of learning styles from hands-on labs and lectures to professional and career development workshops; as well as networking functions and special events.
The technologically advanced WVC also provides access to an online community forum where participants can exchange ideas, network and increase industry knowledge through shared experiences. With 36,000 opt-in subscribers, the community forum continues to build momentum.
Each year, the Dr. Jack Walther Leadership Award is given to 33 doctor of veterinary medicine students and two veterinary technician students who are actively involved in their school and show long-term leadership potential.
Nearly 500 students have received the $1,000 award along with complimentary registration, lodging, airfare and a daily stipend to attend the WVC Annual Conference.
While most people think about veterinary medicine in connection with their pets, The Dr. W. Bruce Wren Food Animal Incentive Award offered by WVC, recognizes five graduates from veterinary colleges/schools who enter the food animal practice or other careers directly related to food animal practice. These veterinarians are responsible for the health of animals that provide a food source for humans. Award recipients are interns or first-year residents in theriogenology (the study of reproduction), production medicine or food animal medicine/surgery with a training program recognized by The American Association of Veterinary Clinicians.
In addition to ongoing studies, the WVC Annual Conference, now in its 89th year, hosts one of the largest gatherings of veterinary professionals.
In 2016, nearly 15,000 participants from the 50 states as well as 43 countries spanning six continents converged at the Mandalay Bay Convention Center. Attendees were able to choose from more than 1,000 continuing education hours in avian and exotics, equine, food animal, practice management, small animal and veterinary technician. When surveyed, 85 percent of the participants said they are "extremely likely" or "likely" to recommend the WVC Annual Conference to a colleague.
Because of the history and success of the WVC Annual Conference, it was chosen by CadmiumCD to launch eventScribe Boost, an "enhanced meeting planning application" during the 2016 event. The eventScribe App allows meeting planners, speakers or vendors to log in and view conference information that is related to their specific role.
The WVC also is very involved with the Las Vegas community and provides a variety of resources, supplies and staff time in support of local charities.
Since 2014, the WVC has worked with the Desert Tortoise Group to help control the domesticated tortoise population in Nevada, providing health checks, microchipping, tagging and sterilization procedures.
The staff participates in a variety of programs to donate gifts and food to local schoolchildren and military personnel and their K-9 colleagues, stationed overseas. They also have participated in the Three Square program that seeks to meet the needs of almost 300,000 food-insecure people in the area.
The Oquendo Center staff works closely with local animal shelters and ensure that all animals are properly sterilized, health-checked and, in some cases, socialized for a better chance of adoption. Facility space is donated to nonprofit groups such as K-9 Medic, when the center is not booked for other courses. The Oquendo Center staff also volunteers its own time to community vaccination events in low-income areas.