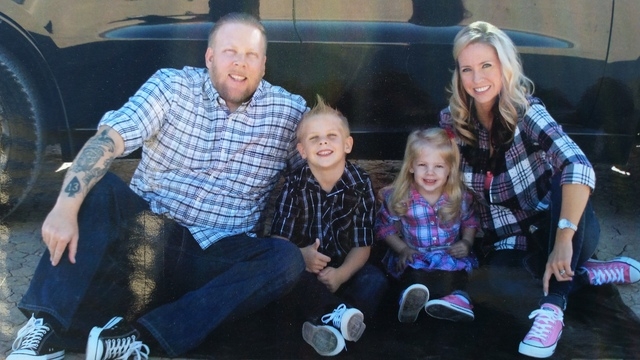 ▶ Company: Bank of America
▶ What do you REALLY do? I manage the process of my team. They meet with more than 50 businesses per week — some need help with regular bank products or, potentially, the acquisition of another company. We start with casual conversations, see where these companies are along the business spectrum and go from there.
▶ What's the best part of your job: My team. Their successes let me know I am doing my job. At Bank of America, we believe in making financial lives better, through the power of every connection — a philosophy that's woven into my team's approach.
▶ What accomplishment in the past year are you most proud of: I was promoted to small-business banking manager in April 2014.
▶ Where's the best place to network: Everywhere.
▶ Facebook or LinkedIn: Both. Facebook for personal and LinkedIn for professional connections.
▶ Favorite off-work activity: Hunting. I grew up hunting — watching my kids grow and learn to do the same sports and activities I enjoyed is incredibly fulfilling.
▶ What's your favorite professional association, community or charitable involvement: I love Trauma Intervention Program and sit on their board — they provide grief counseling for residents during a loss. I'm also on the board of Working K9 Rescue. They bring home military dogs and support quality of life improvements for working dogs.
▶ What do you drive: Yukon Denali hybrid.
▶ Beer or wine: Wine. Cabernet sauvignon preferred.
▶ What do you want to be doing in 2025: In 10 years I will be managing a larger team, supporting my kids through school and enjoying watching them grow up.
▶ What's the best advice you've received: Enjoy what you work for. If you don't enjoy life all along the way, what's the point of working so hard?
▶ How do you define success: Happiness. Waking up every morning and going to work at a job I love.