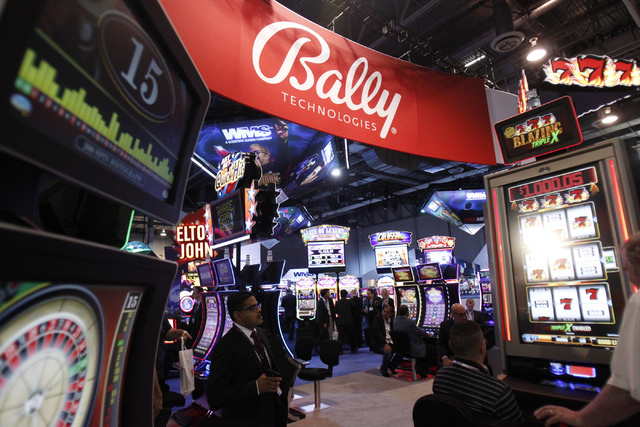 Philanthropy summit returns to Las Vegas
The fourth annual Philanthropy Leaders Summit, founded and led by Moonridge Group, will take place Feb. 6 at Las Vegas City Hall.
The Summit will feature a panel of philanthropists with years of experience and success in the nonprofit sector; a panel of youth philanthropy speakers discussing issues facing their generation; a presentation by Brian Bordainick, creator of Dinner Lab and the 9th Ward Field of Dreams program, on how entrepreneurship, innovation and philanthropy can merge.
Las Vegas-based Moonridge Group, founded in 2011, serves as the catalyst between individuals, foundations, corporations and philanthropic goals.
Tickets are $95. For more information, call 702-570-7693 or visit www.moonridgegroup.com.
Bank of America helps Three Square Food Bank
Bank of America donated $25,000 to Three Square Food Bank to help support the organization's efforts in fighting hunger in Southern Nevada.
The grant will provide 75,000 meals for the hungry in Southern Nevada.
The grant is part of Bank of America's basic human services grant program, which recently awarded $136,700 to 10 local nonprofits that provide services such as disaster aid, homelessness assistance and hunger relief.
NV Energy Foundation gives to Goodwill
Goodwill of Southern Nevada's Work Readiness Program received a $10,000 grant from NV Energy Foundation.
The organization's program provides free workshops for job seekers that teach valuable skills such as how to write a competitive résumé, how to create a powerful cover letter and how to handle job interviews.
In 2014, Goodwill of Southern Nevada helped more than 2,350 people find jobs and provided job placement and training services to more than 10,000 individuals.
Block party to benefit Drop-In Center expansion
Nevada Partnership for Homeless Youth will celebrate the grand opening of its expanded Drop-In Center, at 4981 Shirley St. with a free block party from 11 a.m. to 3 p.m. Jan. 31 at the center.
The Drop-In Center expansion results from a partnership between the Nevada Partnership for Homeless Youth, Nevada Women's Philanthropy and HomeAid Southern Nevada. The joint effort has been funded by a $350,000 grant from Nevada Women's Philanthropy, which has given more than $2.88 million to 15 Las Vegas Valley nonprofits since 2005. To offset the capital cost, HomeAid has provided an in-kind construction donation of a minimum $175,000.
The 2,600-square-foot expansion lets the nonprofit organization help the growing number of homeless teens better meet their basic survival needs while fostering self-sufficiency.
Smith's Food &Drug hosts annual food drive
Smith's Food &Drug stores throughout the Las Vegas Valley will host the 14th annual food drive for Ronald McDonald House Charities of Greater Las Vegas from 9 a.m. to 3 p.m. Jan. 31.
Volunteers will be at Smith's to hand out a food drive wish list and assist shoppers in making their donations. More than 250 volunteers make this food drive possible by collecting and sorting the donations and stocking the pantry. Wish lists will be available as shoppers enter each Smith's store, at the Ronald McDonald House Charities volunteer table, inviting them to pick up items for families staying at the house.
In 2014, Ronald McDonald House Charities of Greater Las Vegas received more than 40,000 pounds of food and more than $14,000 in cash donations. The organization provides a "home away from home" for families who must travel to Las Vegas to receive critical medical treatment for their children.
Mandarin Oriental gives $17,000 to education
Executives from the Mandarin Oriental Las Vegas visited The Public Education Foundation last month, giving the education nonprofit organization a donation of nearly $17,000. The contribution will be directed to the foundation's Teacher Exchange, a school-supply resource center that can save teachers hundreds of dollars annually in out-of-pocket expenses.
Compiled by Chanelle Hayes