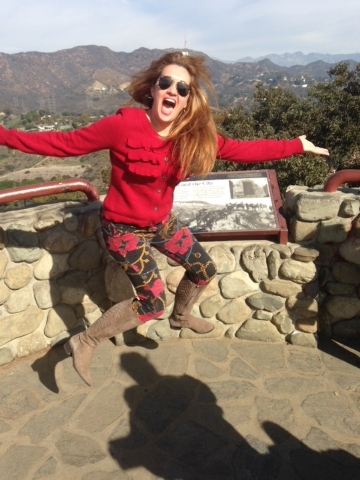 ▶ Company: Mundo Fox Las Vegas
▶ What do you REALLY do? As the executive producer and anchor , I am the liaison between the news and the community, choose the daily stories, I write and organized the news department. Also I produce special segments and anchor the daily news at 5 p.m. and 10 p.m. Also, I am responsible for all social media content and I supervised all news department staff.
▶ What's the best part of your job: I believe that the best part of my job is that I have the opportunity and privilege to inform and educate the community.
▶ What accomplishment in the past year are you most proud of: The accomplishment in the past year that I am most proud of was to be hire as the youngest female Latina executive producer and anchor of Mundo Fox Las Vegas
▶ Where's the best place to network: Anywhere
▶ Facebook or LinkedIn: Facebook
▶ Favorite off-work activity: I love to spent time with my son and to enjoy a good conversation with my friend.
▶ What's your favorite professional association, community or charitable involvement: The Paraguayan Association.
▶ What do you drive: Lexus 350 RX
▶ Beer or wine: Moscato
▶ What do you want to be doing in 2025: Working with the same passion for the news as of today.
▶ What's the best advice you've received: Read, read and READ…..
▶ How do you define success: Success it's the ability to have the freedom of choice, speech and write.