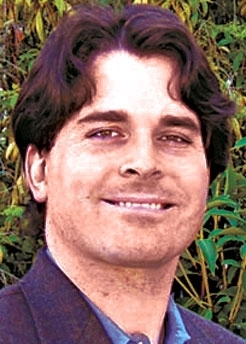 It's impossible not to admire America's refusal to embrace "smart growth."
Deep into a burst housing bubble and a horrific recession, The Land of the Free has not fundamentally altered how it lives, works, and travels. To the dismay of liberals, evidence of the intransigence is everywhere.
"Auto industry sales during Thanksgiving weekend," a Toyota executive told The Associated Press, "were even better than expected." Dramatically lower gasoline prices have boosted sales of trucks and SUVs. Bloomberg reported that purchases of Cadillac Escalades "surged 91 percent last month," with Lincoln Navigators fleeing dealers' lots at nearly the same clip. Meanwhile, buyers had "less interest in small, economy cars, such as the Ford Fiesta, off 26 percent last month, and hybrids like the Toyota Prius, down 14 percent."
The country's total consumption of transportation fuels will probably remain stagnant, due to increased miles-per-gallon efficiencies, a shift toward diesel engines, more telecommuting, an aging population, and a low birthrate. But it's clear that few Americans have changed their minds about turning their personal vehicles in to reap the alleged benefits of "mass transit," a mode planning professors David King, Michael Manville and Michael Smart averred is "a small and stagnant part of the transportation system." The percentage of all commutes made on government trains and buses plummeted in the final decades of the 20th century:
1960: 12.6
1970: 8.5
1980: 6.2
1990: 5.1
2000: 4.7
The slide appears to have halted in recent years, but a nontrivial reversal is doubtful. As transportation consultant Wendell Cox explained: "Transit accounts for 30.9 percent of commuting in New York. San Francisco ranks second at 16.1 percent and Washington third at 14.2 percent. Only three other cities, Boston (12.8 percent); Chicago (11.8 percent); and Philadelphia (10.0 percent) have transit commute shares of 10 percent or more." Americans are moving away from metropolitan hubs where buses and rail (heavy, light, or commuter) matter. Houston, Nashville, Las Vegas, Orlando, Phoenix, Dallas-Ft. Worth, Atlanta, Raleigh, San Antonio, Oklahoma City — they're no transit paradises.
Ecochondriacs, union bosses, construction firms, dim-bulb civic boosters, and machine pols still push for projects in locales both blue and red. But the lobby's frequent victories are regularly offset by bitter defeats.
In August, Kansas City voters decisively scuttled a streetcar-expansion scheme, a rejection that the local daily lamented "calls into question whether, or how soon, Kansas City can build a broader … system beyond the two-mile starter route." Last month, Arlington County, Virginia — where, The Washington Post swooned, "elected officials pride themselves on progressive urban planning" — scraped two proposed streetcar lines. Several weeks later, the Post glumly disclosed that the federal government's "years-long effort to help" a U.S.-based manufacturer of streetcars "has instead become an example of dashed Washington ambition."
It's no different for intercity travel. High-speed rail, a major component of the Obama administration's transportation agenda, has flopped. Each of the GOP governors who declined "stimulus" funds for speedy choo-choos in their states was re-elected. Earlier this year, The New York Times admitted that "despite the administration spending nearly $11 billion since 2009 to develop faster passenger trains, the projects have gone mostly nowhere and the United States still lags far behind Europe and China."
As for housing, the CoreLogic Home Price Index for October rose by 6.1 percent, marking "32 months of consecutive year-over-year increases in home prices nationally." If a place of your own is seen as a better investment, demand will rise. And a new generation of lawnmower-owning, backyard-barbequing mortgage-payers awaits.
In a September essay, Morley Winograd and Michael D. Hais, authors of Millennial Majority, cited a Demand Institute survey that found pro-suburb sentiment among 18-to-29-year-olds — a revelation that "challenges the often wishful thinking of academics and ideologues who yearn for a more urbanized, denser America."
In 2008, Germany-based reporter Jack Ewing gushed that at "the downtown high-rise where I work, which is filled with lawyers and brokers, hundreds of bikes are parked outside every morning." That's the vision America's moonbats have for their country. Tight zoning controls. Centralized business districts. Compact housing. Trains and buses everywhere. And bicycles. Lots and lots of bicycles.
It isn't happening — at least, not to any significant degree. Even in the 21st century, we don't want to be fenced in, and we aren't waiting for a bus or train to pick us up. Most smart-growthers continue to have, as demographer Joel Kotkin jibed, "about as much comprehension of the aspirations and needs of Middle America as they do of Inner Mongolians."
D. Dowd Muska is a former Nevaadan who worked for the Nevada Policy Research Institute. He writes about government, economics, and technology. Reach him through his website at www.dowdmuska.com.