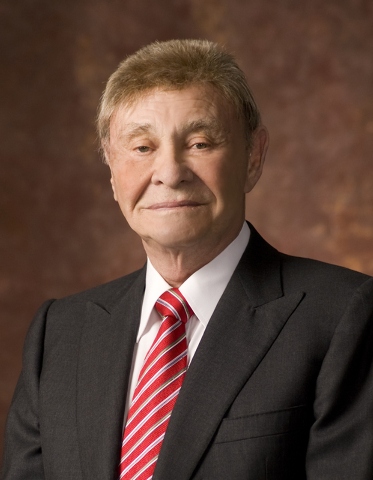 At the Molasky Group of Cos., we pride ourselves on being able to peer beyond the horizon and prepare for the future.
We brought some of the first office and retail space to the western valley. Our Park Towers project sparked interest in luxury high-rise living in Las Vegas. The LEED-certified gold Molasky Corporate Center pioneered green construction in Southern Nevada and helped begin downtown's remarkable renaissance.
For the past several years, much of our work has been out of the market developing nine-figure federal projects, including four of the largest FBI facilities ever built. Our reputation for quality, on-time, on-budget work allowed us to pursue opportunities across the country
Now we see those opportunities close to home. Our company is busy in Southern Nevada, and, as a longtime Las Vegan, no one is prouder than I am.
As you read this, scores of construction workers in southwest Las Vegas are building a major pharmaceutical distribution center for Catamaran LLC, a $20 billion company that also sees the benefits of investing in Nevada.
When completed this year, the facility will provide good jobs for more than 350 people and be the cornerstone tenant at the Harry Reid Research and Technology Park, which is part of UNLV. I expect other companies will follow the Catamaran model and partner with the university to cultivate a trained workforce.
In announcing the Tesla factory in Storey County, Elon Musk declared Nevada "a real get-things-done state." Although those words surprised few who already do business here, new industries such as high-tech manufacturing and pharmaceuticals require new ways of getting things done.
Decision-makers in our state know this and are working to reshape what Nevada can offer businesses looking to locate here.
I foresee new UNLV President Len Jessup continuing the work of his predecessor, Don Snyder. Snyder's remarkable one-year tenure was marked by efforts to construct bridges between the university and the community at large, particularly the entrepreneurial technology community.
In Carson City, our elected officials know they have a historic opportunity to address education in a meaningful way. Look for something to emerge that will be far from perfect but will signal to those watching that Nevada takes its challenges seriously and is working to address them.
Most of the people reading this were born somewhere else, but most of their children were born here. Sinking roots into the hard Nevada ground isn't going to be easy, even for a get-things-done state — but we have no other choice. It's time to settle what we pioneered.
Thank you for allowing me to help inaugurate the re-engineered Las Vegas Business Press. Focusing on the needs of your customers and adapting as they change are keys to success in any industry, publishing and development included.
Irwin Molasky, chairman of the Molasky Group of Cos., has been building in Las Vegas since the 1950s. He helped create the UNLV Foundation and encouraged many businesses to expand into Nevada.