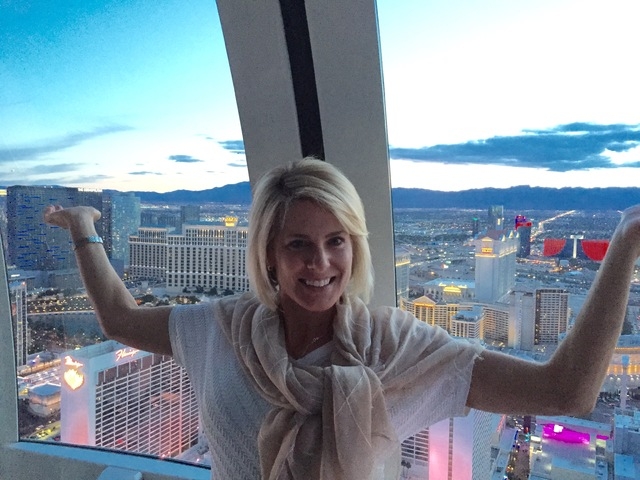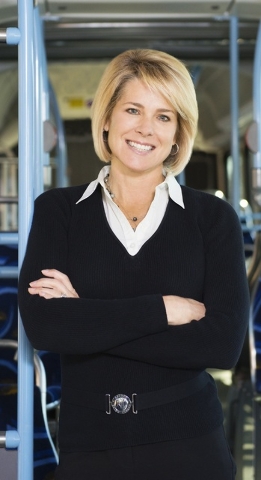 A drive to boost the economy by improving the transportation system is a hallmark of Tina Quigley's career.
"I believe firmly that investment in transit and transportation is extremely important for economic development," she said.
Southern Nevada Strong, fuel revenue indexing and transit system expansion are initiatives that make Quigley's point. She said she is proud of her role in their success.
Quigley is a licensed pilot who holds a Bachelor of Science degree in aviation business and planning from Embry Riddle Aeronautical University. She is active in the community, serving on the American Public Transportation Association's board of directors. She also serves on the Luminous Park Advisory Committee and is active with the Fulfillment Fund and the Las Vegas Convention and Visitors Authority's host committee.
Quigley attributes her success to her team.
"I'm surrounded by so many incredibly smart competent people," she said. "There's no way we can fail.
"(It's all about) the people you surround yourself with … people who are like-minded and that you trust," she said.
Quigley also credits her parents, who live in the valley, with driving her success.
Quigley believes in the concept that "it takes a village" to raise a child. As a wife and mother, she made her own sacrifice. Several years ago, she donated part to her liver to save her then 2-year-old son's life.
She said she enjoys the flexibility to be able to take her kids to and from school, attend soccer matches, have family dinners and enjoy other important life events.
"The advancement of technology allows all of us … to blend our work life and our personal lives more efficiently," she said. "Technology does allow you that flexibility to be all."
At work, Quigley is proud of her team's accomplishments.
"We have 199 construction projects that are underway or will soon be underway as a result of indexing the motor vehicle tax to inflation," she said.
These construction projects are unique because the elected officials were promised that not only would the work be done quickly but also that "the work stayed local, and that local small businesses were given the opportunity to get work and to grow."
— By Stephanie Annis