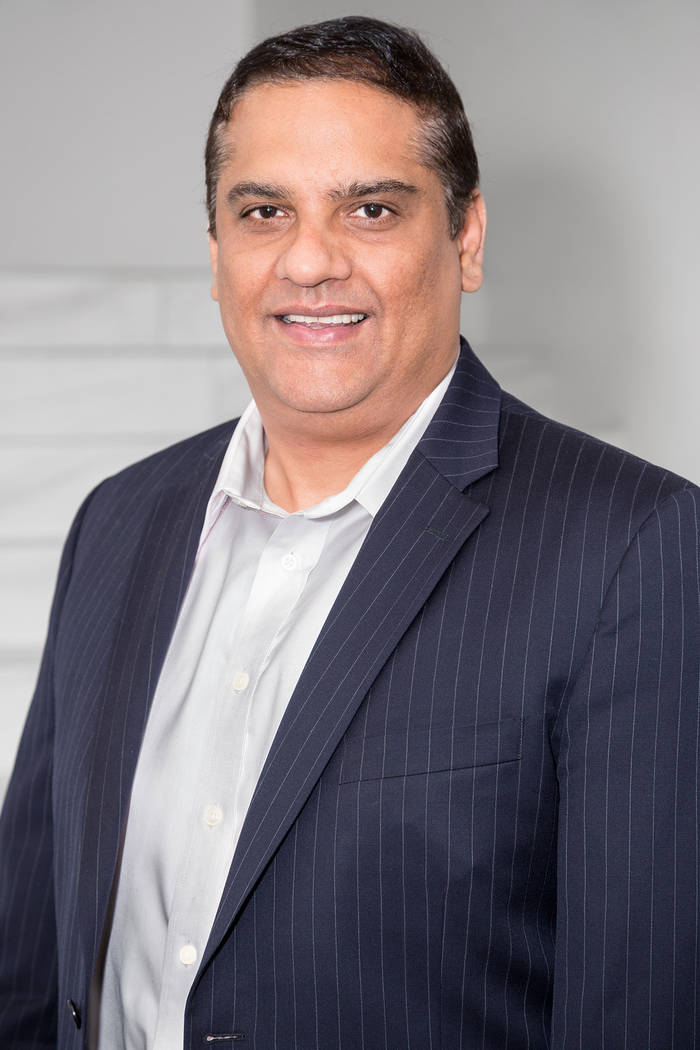 Students at Valley High School who want to talk to a licensed therapist about personal challenges they are facing such as self-esteem issues, relationship problems, bullying, depression, alcohol and drugs and suicide prevention have an on-site wellness center to visit courtesy of United Citizens Foundation.
The foundation, a nonprofit that works to establish programs for families in need in Southern Nevada, is being honored with a Las Vegas Business Press State of Nevada Innovation Award. It ranked among the highest in the nonprofit category.
United Citizens Foundation has made helping children with behavioral and mental health concerns one of its top priorities, according to its president, Ashok Mirchandani.
Melissa Suazo, director of related services for the Clark County School District, said the district has an agreement with United Citizens Foundation to provide mental health services at the Valley High School Wellness Center because they identified a great need for support at that school.
The wellness center opened in September 2016 and since that time has helped 57 students.
Suazo said plans call for an expansion of these services to be made available to 10 additional schools within the Clark County School District by June.
"It is amazing to me what they (United Citizens Foundation) have been able to accomplish in a very short period of time, and help students stay in school, and stay focused, and be able to achieve academically, because their social and emotional needs are being taken care of," she said.
United Citizens Foundation was formed in 2008 by business owner and entrepreneur Ashok Mirchandani and his wife, Supriya. The foundation has been instrumental in conducting ongoing services for the economically challenged in the community such as annual health fairs, back-to-school drives, toy drives and blood drives.
According to Mirchandani, two new UCF Wellness Centers are scheduled to open this year and will offer behavioral and mental health services. One will be in North Las Vegas and the other in Summerlin.