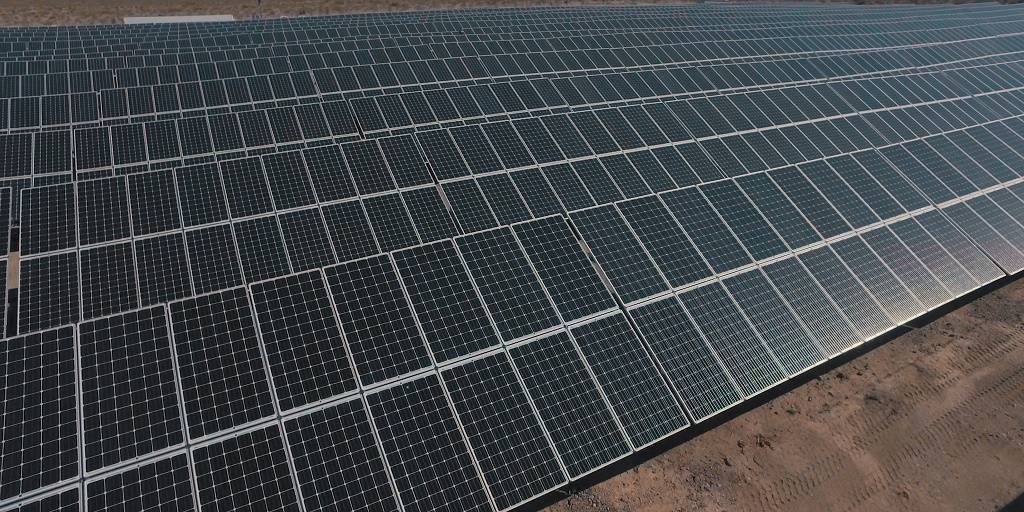 Valley Electric Association has been innovating new technologies in Southern Nevada for more than 50 years.
The co-operative organization was originally formed by farmers in the Pahrump and Amargosa valleys, who worked with the U.S. Rural Electrification Administration to construct a high-voltage transmission line that could carry electric power from hydroelectric dams on the Colorado River to irrigation pumps, in order to water their crops more efficiently.
The VEA was incorporated during 1965 as a nonprofit utility co-op, through an association of the Amargosa Power Co., Beatty Utility Co. and the White Mountain Electric Co-op in nearby Fish Lake Valley.
As Nye County became filled with more homes and residences over the following decades, a larger 230-kilovolt transmission line was built to meet growing demand by 1996.
Today, the VEA provides electricity to 22,000 utility meters that are owned by 17,000 co-op members.
The completion of a 15-megawatt solar farm and a 24.9 kilovolt distribution line during 2016 now provides home-grown electricity from the sun to 8,000 local homes through a community solar farm in northern Pahrump.
The 80-acre site includes 54,000 photovoltaic solar panels that generate renewable electric power at cheaper rates than existing power purchase agreements with third-party electricity providers.
The utility co-op continues to support distributed generation through net-metering programs coupled to rooftop solar and wind turbine installations by its members. VEA offers a one-for-one retail market credit for any excess electricity generated by a member's solar or wind system, which is then fed back to the local utility grid for other co-op members to use.
VEA's Domestic Solar Water Heating Program encourages its customers to harness the sun to heat water. Efficient heat exchangers provided by the program supply 85 percent of the hot water needs to a home.
Valley Electric Association and its wholly owned subsidiary, Valley Communications Association, partnered with Switch, a data center company, to provide electricity for a high-speed, fiber-optic cable link between Las Vegas and Reno. The resulting data superhighway enables lower-cost and faster broadband communication to hospitals, schools, businesses and other organizations located within Pahrump, Beatty and Tonopah.
VEA installed a DC Fast Charge site for plug-in electric cars at Eddie World in Beatty in 2016, as part of statewide Nevada Electric Highway project on U.S. Highway 95. The site supports electric car transportation and recharging infrastructure between Las Vegas and Reno.