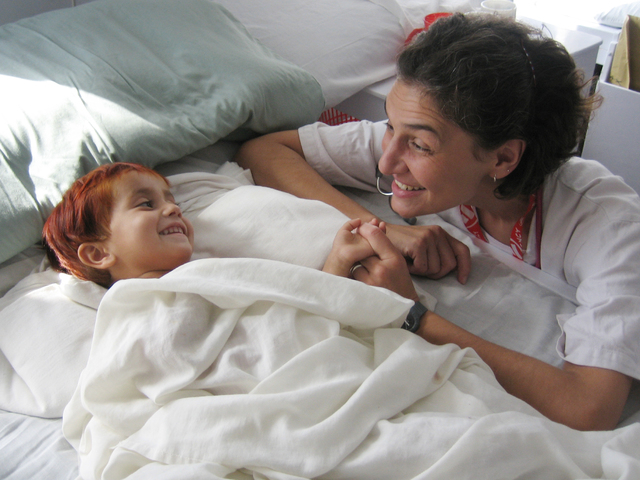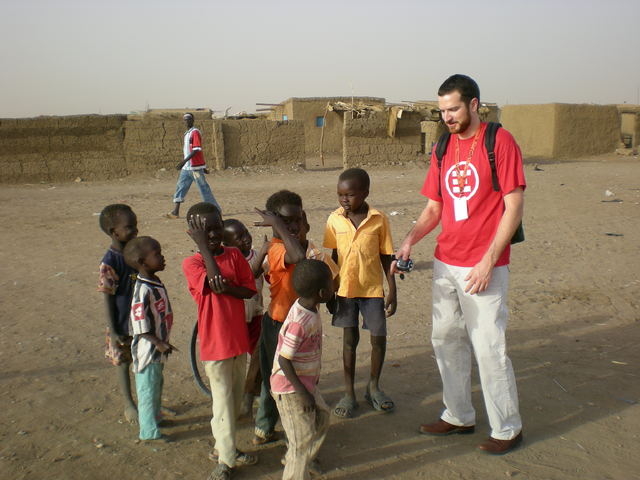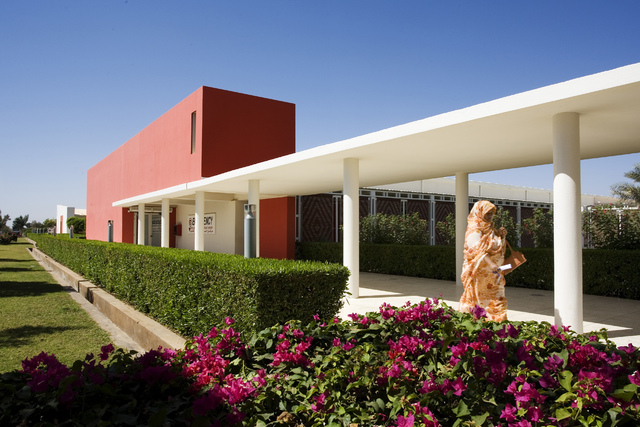 Eric Talbert, a 33-year-old UNLV alumnus, has placed himself squarely on the front line of global strife as the executive director of Emergency USA, a global charity that provides life-support for civilian victims of war and poverty.
Its parent organization — Emergency — is a nonprofit organization that provides free medical and surgical care, as well as rehabilitation services for the innocent victims of wars, landmines and poverty around the world, including Afghanistan, Central African Republic, Sierra Leone in Sudan. Emergency USA was established in 2008 to provide domestic support and resources for the international efforts of the emergency organization.
"I learned about Emergency in 2004 and I was completely blown away with the type of work that was being done in so many areas with immediate need," says Talbert, who was named UNLV alumnus of the year in 2011. "I was happy that I could help with volunteering for them when I was in New York City and it grew from there."
Talbert became the executive director of Emergency USA in 2011.
Emergency USA supports the parent emergency charity by conducting the outreach and recruitment of U.S.-based healthcare professionals, performing human rights advocacy efforts by telling stories and raising awareness of these innocent victims and by staging continuous fundraising efforts. It also helps the nonprofit's development efforts with relationship building.
Emergency USA provides construction and management of international projects for medical care. This includes hospitals specifically dedicated to war victims, providing skilled surgical intervention and emergencies, and offering specialized therapy. First aid posts for emergency treatment and healthcare centers for primary care are also built, along with physical and social rehabilitation centers for recovering victims of anti-personnel mines and other war injuries.
"As executive director I wear many hats all day, every day," says Talbert.
Talbert wore many hats with Emergency USA in 2014, including working with the Las Vegas cast for Rock of Ages and movie celebrity Kevin Bacon to launch the End Ebola Now partnership in October. It featured the #ShakeEbolaOff online dance challenge, and Talbert is looking for more local participation in 2015.
"I'm hoping more dancers and entertainers from Las Vegas shows come join us in the challenge this year," he says. "We also would like to work with UNLV, too. So far we have been able to support over 50 Ebola survivors."
Emergency USA has been working toward its fourth annual nationwide kite-flying event called Under One Blue Sky.
Since 1994 Emergency teams have provided assistance to more than 6 million people. Emergency USA trains local staff thoroughly, with the interest of handing over the health facilities to the local health authorities as soon as self-sustainability can be achieved. The immediate focus is with their teams in Afghanistan and Sierra Leone.
"I'm very proud of the work we've been able to do in these war-torn areas," says Talbert. "We have also been able to provide capital funding to expand our maternity center in Afghanistan. More funds are needed but once construction is done, this center will go from 300 deliveries per month to 600, as all newborn babies and mothers will be taken care of with high-quality health care free-of-charge in an area where this is the only facility of its kind."
Closer to home, Emergency USA has local volunteer groups and nine major metropolitan areas: Atlanta, Boston, Chicago, Denver, Los Angeles, New York City, San Francisco, Seattle and Washington, D. C.
"We really thrive on our national network of our grassroots volunteers," says Talbert. "Our university outreach and our grassroots efforts in our major metropolitan areas are vital to our success."
Along with the efforts and visibility provided by these domestic markets, a tremendous help in publicity occurred in 2013 when Emergency was featured in the Academy Award-nominated short documentary Open Heart, which has led to even more television coverage on major U.S. news networks.
"Filmmaker Keith Davidson and his team made the film and did a wonderful job showing the hope and resiliency of the people we help every day," says Talbert. The film that chronicles eight children from Rwanda who travel to Sudan for cardiac care and their resulting recovery. "That is why the film has won so many awards, we recommend everybody watch the movie on HBO Go."