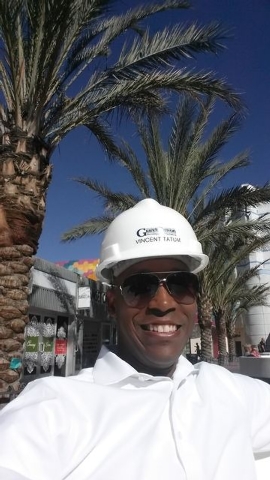 ▶ Company: Grand Canyon Development Partners
▶ What do you REALLY do? Like in any small organization, almost anything and everything to ensure the success of the company and its employees. This ranges from business development, employee professional development and training, to actually managing or overseeing the various projects in our portfolio.
▶ What's the best part of your job: Having the ability to make a tangible impact on a daily basis. Whether it's watching a new project being designed and constructed or learning something new myself or helping others in the organization develop.
▶ What accomplishment in the past year are you most proud of: Being the founder of and launching Measaar.com – a Web-based application for the real estate development industry that allows organizations to rate and track the performance of those companies they do business with.
▶ Where's the best place to network: At any of the many trade shows a year that come to this vibrant city.
▶ Facebook or LinkedIn: LinkedIn.
▶ Favorite off-work activity: A night out enjoying the sights and sounds of the city and, on my nerdy side, I'm an avid video game player.
▶ What's your favorite professional association, community or charitable involvement: The American Institute of Constructors where I serve on the board.
▶ What do you drive: A Honda Civic, zero to 60 in nine seconds.
▶ Beer or wine: Wine, but cocktails are my favorite.
▶ What do you want to be doing in 2025: Building a legacy that will continue long after I am gone.
▶ What's the best advice you've received: "Learn from the mistakes of others before you make them yourself" and "find a mentor and be one when you can."
▶ How do you define success: When I reach a point in my life where not only am I financially secure, but I have developed an organization(s) that truly brings meaningful value to its customers and to those employees that m