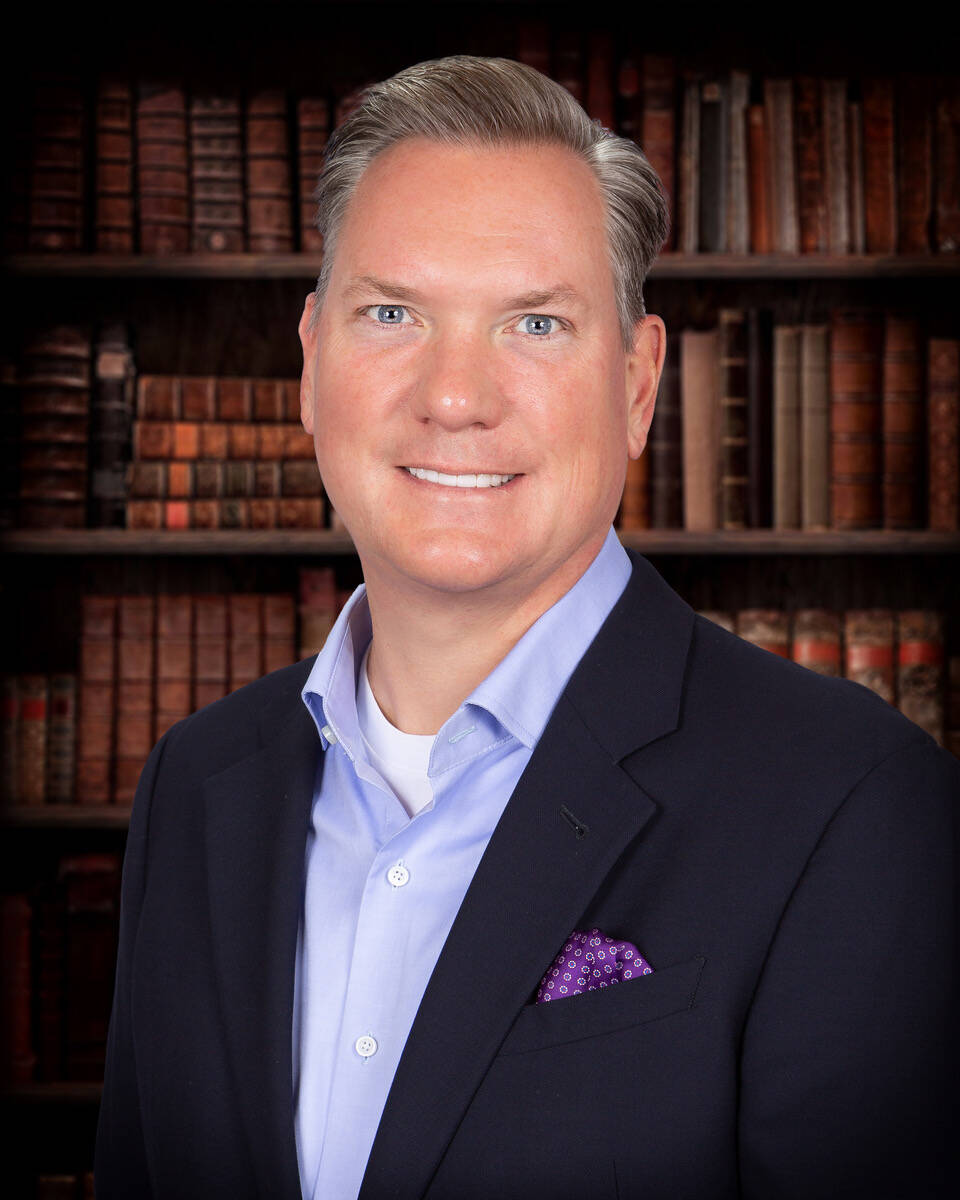 Dennis Sponer is the CEO of HSARx, a Las Vegas-based endeavor that launched in August. HSARx was designed to empower consumers to save up to 80 percent or more on their prescription drug costs, allowing them to seamlessly bill their health savings account (or any debit or credit card) for their medications. HSARx achieves savings by working through the pharmacies the consumers are already obtaining their prescription drugs from. Prior to bringing HSARx to fruition with his wife, Jae, the couple founded ScripNet in 1997 to help control the exponential cost increases of prescription drugs in the workers' compensation insurance system. ScripNet is now part of the Optum Health Care family of companies.
Q: Your roots in Vegas and within the health care realm run deep. What made you land on HSARx for your next endeavor?
A: With ScripNet, our previous pharmacy benefit manager, the fact that the price for prescription medications goes up immediately when a consumer pulls out his or her wallet always baffled me. Why did big insurance companies get such better pricing for pharmaceuticals? The answer, in part, lies with the payment process. By paying the pharmacies directly through HSARx, the consumer is removed from the payment cycle. To the pharmacy, we are the third-party payer — with the same discounts available only to those third-party payers.
I would have started this company years ago, but the convergence of the democratization of payment processes through the likes of Stripe, Venmo, PayPal and others has made it much easier to bill and be paid for small dollar transactions. In addition, the ability to distribute our product to hundreds of thousands of consumers through the internet has made the cost to acquire customers vastly less expensive.
Finally, the rise of high deductible health insurance plans and programs such as health savings accounts, flexible spending accounts and the like has created an awareness on the part of the consumer of the need to take control of their own health care spending.
Q: What need does HSARx serve and why is now the time for this innovation?
A: Health Savings Accounts are subscribed to by over 30 million Americans with over $75 billion in health care dollars under management. Growth in this sector is increasing at a rate of 19 percent per year. Thirteen percent of Americans lost their prescription drug coverage from their health insurer in 2020 and 28 percent of Americans take at least one prescription that is not covered by their health insurance. As prescription drug costs continue to grow at rates exceeding inflation, consumers are looking to take control of their prescription drug spend. HSARx offers a seamless and easy way for consumers to pay for and charge prescription drugs to their health savings account — all while saving 40 percent to 80 percent or more on their prescription drug medications.
On the one hand, the market provides for pharmacy discount programs that provide discounted pricing to consumers for their out-of-pocket prescription drug costs. On the other, there are Health Savings Accounts that allow consumers to keep track of their medical spending and pay for prescription drugs with before tax dollars. HSARx is the logical marriage of the two.
Q: HSA is in HSARx's name, but you don't necessarily need a health savings account to enroll. So, who can benefit from this?
A: Anyone who pays for their prescriptions can benefit from HSARx. Consumer prescription discount card programs are a half step in the right direction by offering nominal discounts to a limited number of pharmacies for the consumer. Unfortunately, consumer discount card programs cannot offer the full convenience, discount and cost savings of a wrapped pharmacy benefit management program. HSARx closes this gap by taking control of the reimbursement. We offer better savings, a wider network of pharmacies and the convenience of a set-it-and-forget-it solution.
Q: You launched HSARx in mid-August. Tell us about the roll out and where you hope to be with the technology in the next year?
A: HSARx is unique in the marketplace in that we partner with industry distribution partners — primarily health insurance brokers. Health insurance brokers can earn a commission on each member that signs up for our product. We view HSARx as one more tool in the health insurance brokers' arsenal. While offering health insurance, dental insurance and vision insurance, a broker can offer our product to those same customers. Just about anyone can benefit by saving money on prescription drugs through HSARx. HSARx is also actively partnering with health savings account banks, health care third party administrators and large employers to roll out our product to their members.
Q: How do you see the pharmaceutical and prescription drug industries evolving in the coming years?
A: On the one hand, we see the cost to consumers of prescription drugs continue to go up. This, coupled with the rise in high deductible health insurance products and minimum essential coverage (MEC) plans — along with the rise of the gig economy — results in an increased demand for a prescription savings solution.
On the other hand, the rise of companies such as GoodRx, the Mark Cuban Cost Plus Pharmacy and the state of Nevada's roll-out of its own prescription drug savings plan has served to increase the awareness on the part of the consumer for the need for a solution to the high cost of prescription medication.
Q: Health care can be confusing for a lot of folks. How do you — and HSARx — keep things simple for the average consumer?
A: We have worked diligently to ensure that the sign-up process is as simple as possible. Consumers can simply register on our website, download a card and start saving money immediately. We have developed proprietary OCR technology so that our members need only take a picture of their health savings account card and all of their payment information is linked automatically to their account.
With our OnePrice policy, consumers pay the same price for their medications no matter which pharmacy they go to. This is a very different consumer experience from our competitors that offer one price at one pharmacy, another at the next, and require their users to clip coupons and price shop all over town. With HSARx, the card works at over 85,000 pharmacies and the consumer pays the same price no matter where they go.
In addition, because we integrate directly into the consumers' health savings account, they never have to pay for their medications at the pharmacy. The consumer pays zero at the pharmacy and we bill their payment source at the discounted price on the back end. Finally, because we are the payer to the pharmacy, we maintain all of the consumer's pharmacy spending in one place so that they can report it to the IRS for health savings account tax compliance.
Q: Beyond HSARx, what can we expect from Dennis Sponer — locally and beyond — in the times ahead?
A: I am a lifelong resident of Las Vegas. Having graduated from Clark High School, started numerous companies in the valley and raised two daughters in Las Vegas, I am committed to the long-term success of the community. I serve on the board of the UNLV College of Liberal Arts and contribute to many Las Vegas based charitable organizations. I see Las Vegas just getting better and better over time, with the arrival of professional sports teams to the valley, the cultural offerings of the Smith Center and diversity of people moving here. HSARx is my second health care company based in Las Vegas with a national reach. I am excited to develop entrepreneurship in town and the diversification of our economy.