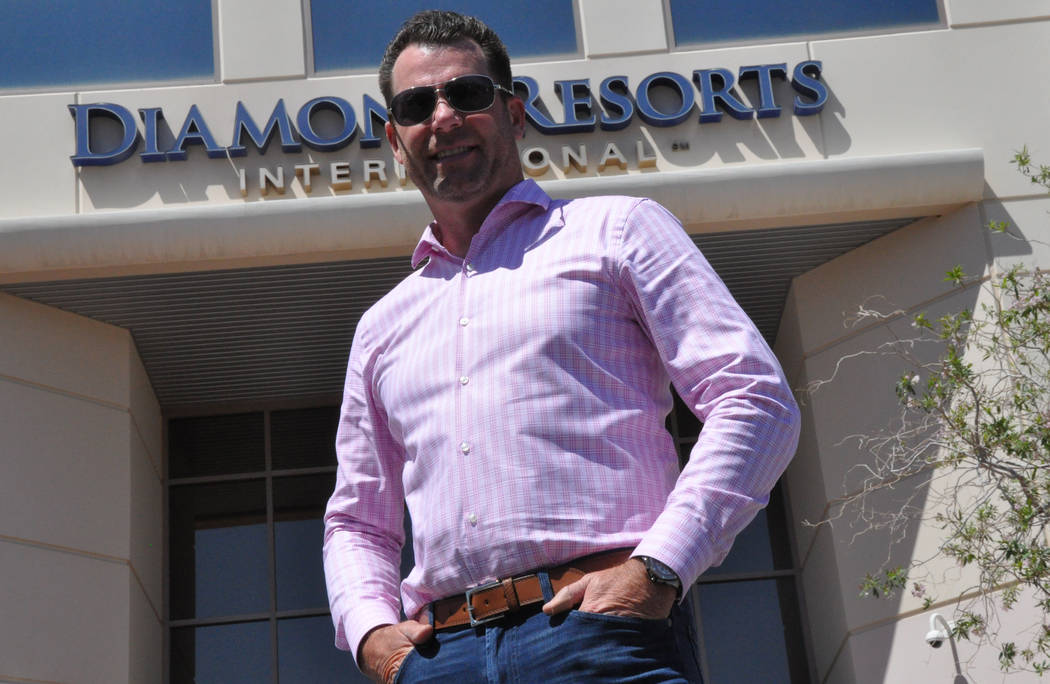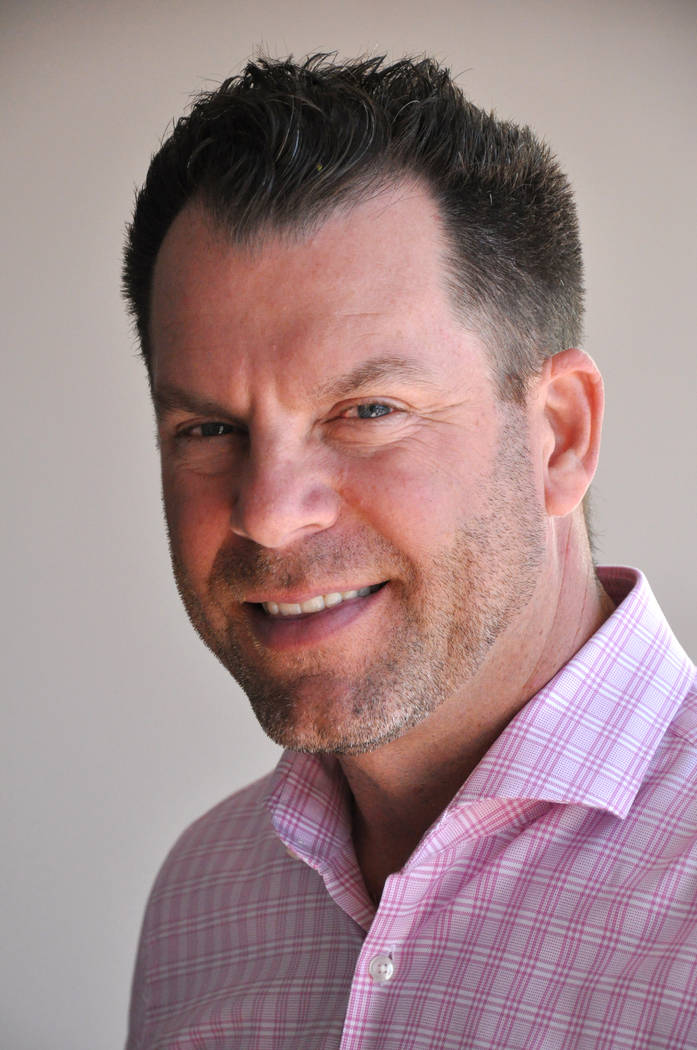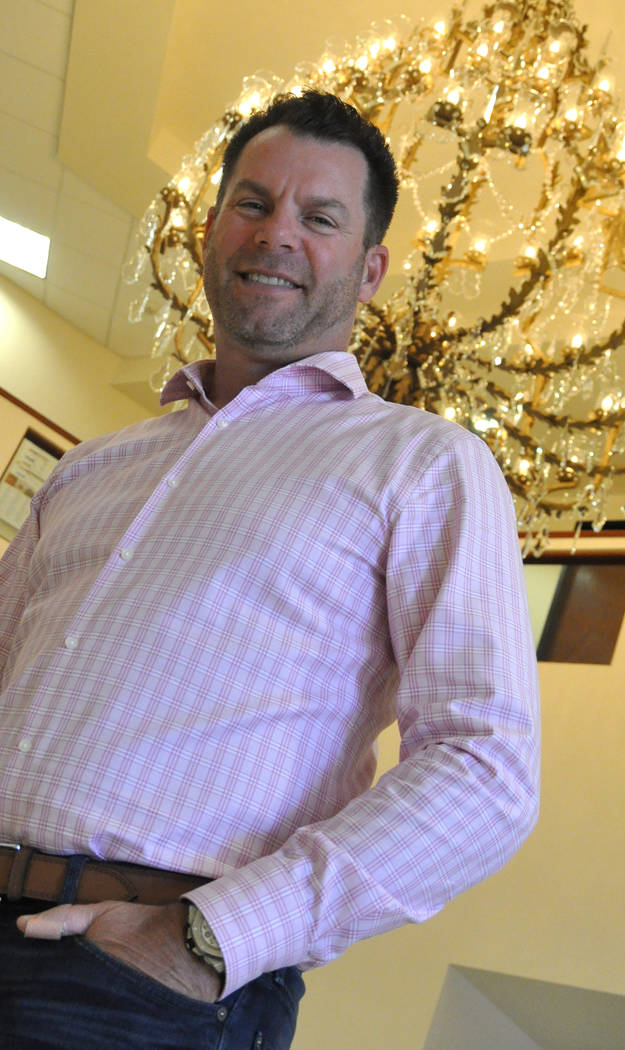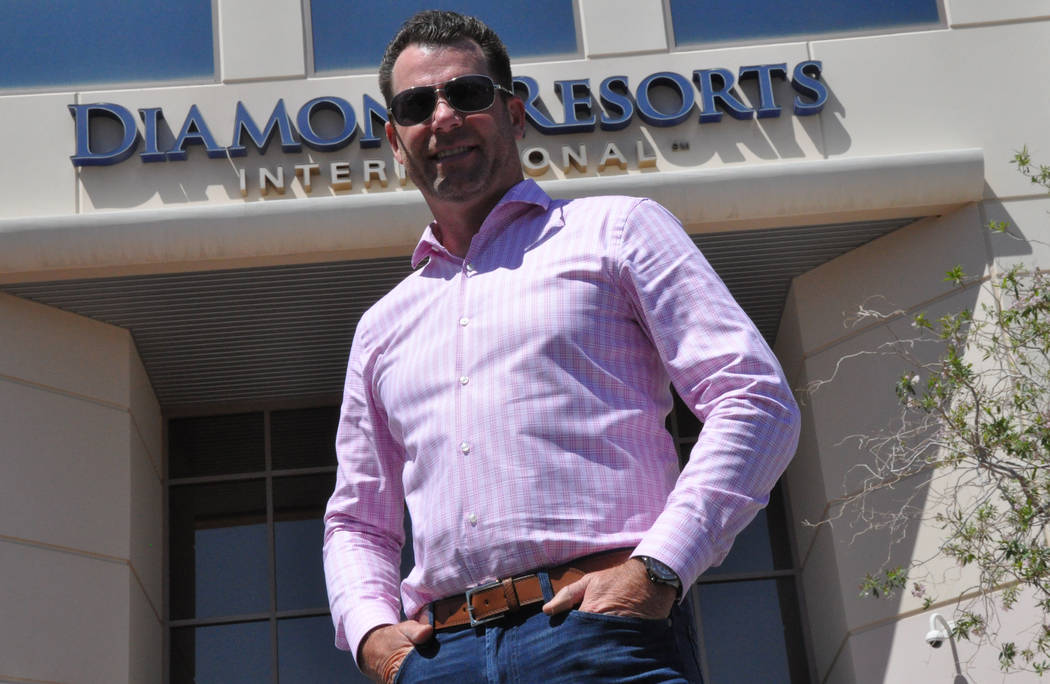 Michael Flaskey, CEO of Diamond Resorts International, took the helm of the global company earlier this year. He has been in the industry for more than two decades.
Flaskey is now in control of the company's 8,800 employees and 420 locations across the globe in 35 countries.
He is based in Orlando, Florida, though he does find his way to Las Vegas to the company's corporate headquarters in Summerlin at 10600 W. Charleston Blvd.
Flaskey was named CEO of the now-private company in March. Diamond Resorts was acquired in 2016 for $2.2 billion by Caesars Entertainment owner Apollo Global Management LLC. Diamond was a public company prior to the sale.
Flaskey has an undergraduate degree from Limestone College in South Carolina. He has been with the company since 2010 in various leadership roles until he was named CEO in early March.
Q: How has the time-share market been in Las Vegas in the past couple of years?
A: The time-share market in Las Vegas continues to be extremely hot. People coming to Las Vegas now are a different demographic than the 100 percent gaming-mentality person. They're coming here for all of the entertainment and all of the different things, including the gambling. But there are many other things that they enjoy. That is a perfect fit for the time-share family or time-share demographic.
Q: What does the company own in Las Vegas?
A: We own Cancun Resorts, we own Polo Towers and we own Desert Paradise. The key count in this marketplace is around 4,000 keys total, so we have a very large presence in this marketplace.
Q: Can you talk about why Diamond is successful in Las Vegas?
A: We sell a points product, so it's a very flexible product. Instead of selling a traditional week of time-sharing, where you own a week, and it's a week you can come use to stay in that property for seven days, we actually sell a points currency that's backed up by that fixed week, which gives the consumer a lot more flexibility.
It's also why a market like Las Vegas does so well, because the average stay here for us is about 3½ days, on average. Over the course of a week, we're getting two families coming through each unit instead of just one.
Q: Nevada is the No. 1 area for sales throughout the company?
A: We do extremely well in the Nevada marketplace. The Nevada region is Diamond Resorts' largest sales region in the world: No. 1 for us in the world — bigger than Hawaii, bigger than Virginia Beach, bigger than Mexico. You name it.
Q: Diamond Resorts gets mostly a retiree crowd to purchase?
A: That's our sweet spot. We certainly have a lot of millennials coming to this property as well. We're not exclusively just retirees, but we have over 500,000 families that own with us, and the aggregate average demographic is a 55- to 75-year-old couple.
Q: How have things changed since Apollo acquired the company?
A: It's been wonderful. It's a different mindset and different ownership, but we still run the business the same way. The 8,800 team members that didn't change a thing, they still come in every day, and they serve our guests and they do the same things we've always done as a hospitality company.
As far as myself is concerned, interfacing with Apollo, it's changed a little bit because we are no longer a public company.
Q: What are you expecting going forward with Apollo's ownership?
A: In September 2016, Apollo bought us. They took us private. And what happens when a private equity company buys any business is they come in and they look for opportunities to scale the business. They want to continue to grow this business. They look for cost savings, opportunity to reduce overhead and eventually prepare the asset for some sort of an event down the road. Their horizon is usually four or five years.
Q: They're not going to be around forever?
A: Yes, they're not a long-term 20-year hold. That's well known. They come in, and buy something that they think is an opportunistic buy and scale the business and cut costs. They do a great job on the merger and acquisition side. That's what they are, so we're very active on the acquisition side right now. We've got lots of things going on there. We've got a lot of things going on in the development side, and we're really focusing this company for big growth.
Q: How has the time-share industry changed over the past several years?
A: I've noticed a lot of changes. What I can tell you is that the industry as a whole is much more transparent, much more compliant and much more consumer-friendly than it ever was in the past.
I was always blessed to work for great companies, but there have always been companies out there that gave the entire industry a bad reputation. But with the branded hotel companies coming into the industry, Disney coming into the industry, and with the consolidation with the industry being rolled up, a lot of those independent companies that cut corners and really didn't put the consumer first and care about the lifetime value of the customer, they've kind of gone by the wayside.
Q: What do you enjoy doing in Las Vegas?
A: I'm a pretty laid-back guy, so a night out would consist of dinner at my favorite restaurant, SW Steakhouse at the Wynn.