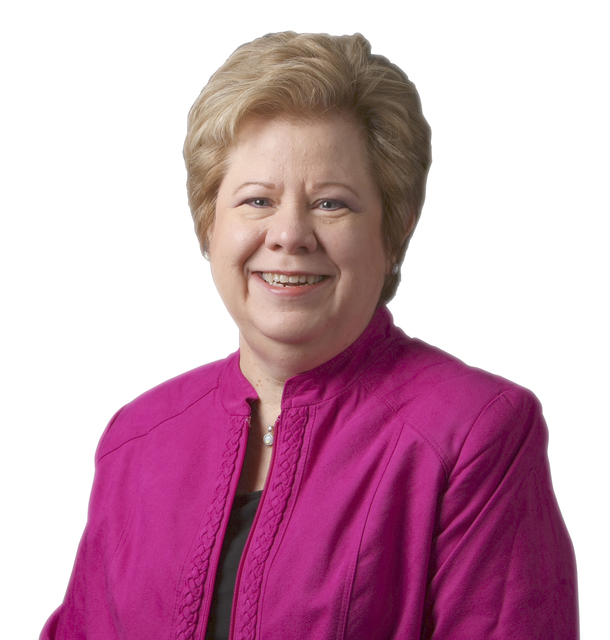 It seems that everyone is talking about their economic outlook for 2017. Most are extremely positive and are taking action to expand market share, some are conservative but still planning for growth. There are still a few stinging from the last recession and cautioning about the possibility of a cyclical return to those dark days. This column isn't going to be about predicting our fate over the next year.
Instead of the imaginary crystal ball, we'll be looking at the coming year through a magnifying glass. I subscribe to the belief that you see a return where you invest your time, energy and talents.
There are several industries that have a significant impact on Nevada's economy and are receiving a great deal of focus from the governor's office, our state legislators, economic development organizations and individuals within their respective industries. The focus isn't new. This year is a culmination of many years of effort to evolve our gaming industry as gaming revenues continue to lag pre-recession years and to diversify the state's economy.
The Las Vegas Business Press editorial team, with Editor Lyn Collier at the helm, has a plan to help you look through our magnifying glass. We'll continue to check in with industry experts and share their thoughts with you. In addition, you'll see a quarterly review of several industries driving economic progress. Here are highlights of the quarterly review coverage.
■ Banking and finance: We'll be keeping our pulse on this industry for you. If our incoming U.S. president holds to his campaign commitments to loosen regulations, it could have a significant impact on local business growth prospects. Staff reporter Buford Davis will be delving into this critical industry focus.
■ Health care: Health care insurance, physician payments, recruiting physicians to the valley, access to care, finding new cures and educating the next generation of health care providers is everyone's business. Our coverage of this vital topic will continue to evolve in each quarterly review.
■ The Southern Nevada Business of Medicine magazine: This Business Press publication is mailed with your subscription and will continue to highlight the members and organizations affecting this growing industry. Additional copies will be available at Albertsons grocery stores starting with the Feb. 20 issue.
■ Law: From human resources practices to protecting your assets, this industry touches every business. The who's who within the legal community has changed dramatically over the past few years as some local firms have disassembled and out-of-state groups have opened offices here. You can rely on news coverage about legal topics important to business.
■ The Law Guide: You'll find expanded content in the 2017 edition coming this July. The Business Press editorial team will provide legal industry news content every business owner and manager will find beneficial. The listing area of attorneys by their chosen areas of practice will continue to be provided by the Clark County Bar Association and only available to members who have identified their selections.
■ Real Estate: Many readers tell us that news about this industry is critical to their businesses. In addition to the weekly coverage, including the popular Deal Watch feature, you'll find a more in-depth quarterly review that incorporates a look at trends. Reporter Jeffrey Meehan is our staff real estate reporter.
■ Technology: We become more dependent on technology each year. A few companies over the past few years have managed to place Nevada, and specifically the Las Vegas Valley, in the technology limelight. We'll continue to tell you their progress and fetter out any other companies that surface in this industry vital to our state's progress.
As always you can rely on the Business Press editorial team to investigate and report on every industry affecting Nevada's economy including education, transportation, energy, infrastructure and more. We'll also continue to publish top-ranking lists in these industries each week with the expertise of data researcher Ulf Buchholz.
A complete editorial calendar can be found at BusinessPress.Vegas/mediakit.