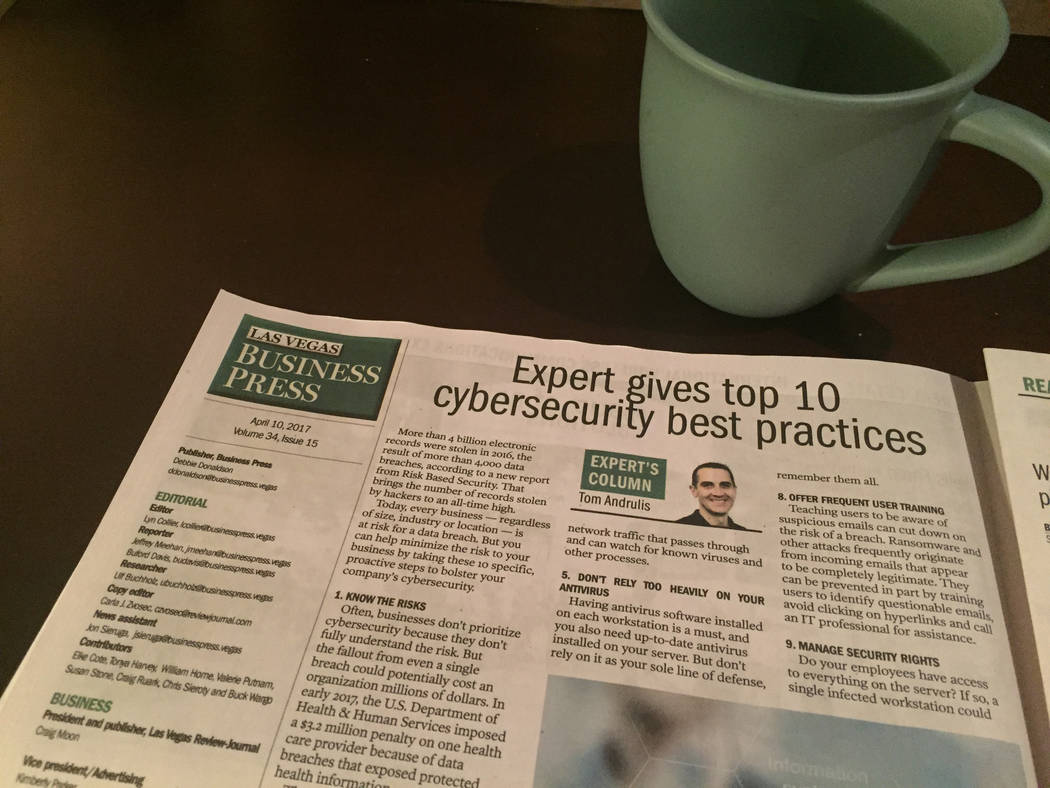 In this issue
With a focus on technology for this week's issue, you'll learn about the latest apps and wearable technology we found at the recent International Wireless Communications Expo held here last month.
You'll also learn the cybersecurity best practices from local technology business industry expert Tom Andrulis, president of Intelligent Technical Solutions.
Shoptalk hosted it's second annual conference in Las Vegas, focused on moving even more of our shopping dollars from brick-and-mortar to e-commerce. Attendance doubled this year, with speakers from Amazon Prime Now and the Home Shopping Network helping draw in the attendees from around the world.