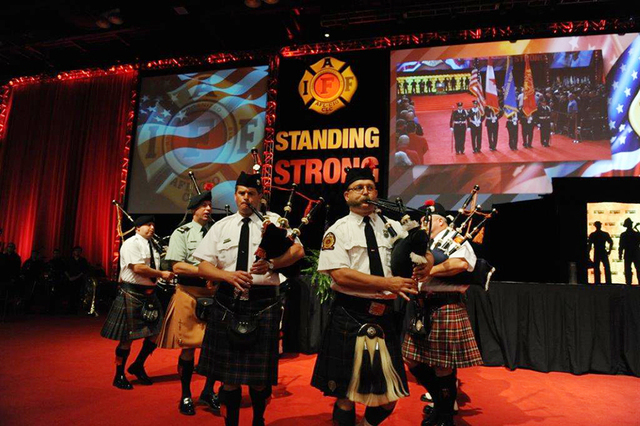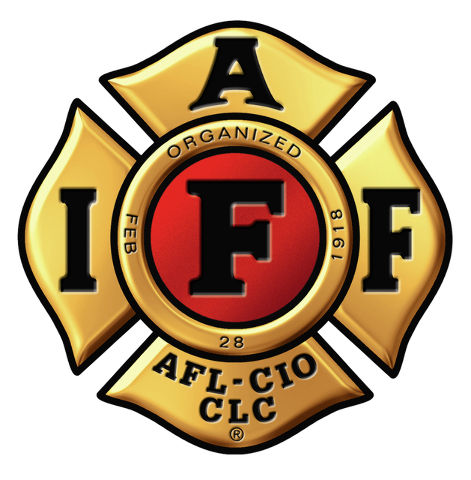 More than 2,000 firefighters from across the U.S. and Canada will be filling up MGM Grand, as well as the Las Vegas Strip, for the International Association of Fire Fighters, or IAFF, Convention through Aug. 21.
The firefighters union top priority during the convention is to use it as a public platform to discuss safety and health issues.
"Everyone realizes the dangers that firefighters face every day, but people do not understand the toxic environments and hazardous chemicals that lie on the other side of that mask," said Jeff Zack, IAFF spokesperson. "Post­-traumatic stress disorder and suicides are very high for our profession and the convention is the time we discuss these issues and communicate new and existing resources for our members. The agenda is completely based on what our delegates say and what they need to know."
The convention's resolution process allows IAFF members from firefighters to board members to submit issues that need to be addressed. Firefighters from different regions face a variety of unrelated issues.
"It is a great opportunity to share different perspectives within the same profession," said Rusty McAllister, president of the Professional Fire Fighters of Nevada.
All firefighters deal with the importance of equipment. This will be discussed at IAFF 2016. Turnout suits, air packs, boots, helmets, gloves, masks and eye protection equipment will be reviewed. This is another opportunity where insight from different regions across the U.S. and Canada will be valuable. Constant technological advances have dramatically improved the quality of equipment, but obviously communications of what works best can not be instantly shared with every firefighter in both countries.
"There is a two­-year process to develop an agenda, so addressing all safety and communication issues is important," McAllister said. "It is also how our representatives who lobby on our behalf in Washington, D.C. really know what is going on in the industry."
Nearly 15 years after the fact, the firefighting industry is still battling for its colleagues who served as first responders on Sept. 11, 2001, for additional public funding and health care, which will be on the convention agenda. Many of the firefighters who responded to 9/11 have died or developed cancer because of the combination of materials that went up in smoke on that dreadful day. Re-authorization of the act that provides funding and health care for those firefighters and police officers is a top priority for IAFF.
IAFF is also known for its longtime relationship with the Muscular Dystrophy Association, or MDA. That relationship will be on full display at the IAFF convention. Since 1954 IAFF members have provided a steady commitment to defeating muscular dystrophy and related life-threatening diseases by raising funds through MDA's signature Fill the Boot campaign. For the campaign, firefighters gather on streets across the country collecting money in their boots. The IAFF has raised more than $558 million during the 62-­year relationship, as the dollars collected in boots have translated into game­-changing research progress and resources.
"It is a common cause we all have, and it helps bring us together even closer," McAllister said.
The 2016 convention is being hosted by the IAFF organization and not the local chapter because cities that submitted bids in 2012 did not fit the requirements of hosting the event, which includes union hotels and a high number of hotel rooms in close proximity of the convention. The Las Vegas chapter has hosted the convention several times, including the 2002 convention, the first after the Sept. 11, 2001 terrorist attacks.
"No matter where they are from, the firefighters like to come together in Las Vegas," McAllister said. "The entertainment, sun, the pools and golf really allow everyone to take a load off and enjoy themselves, which is rare for our profession. Everyone is there on business, but when we get the rare opportunity to escape from the high­ stress of our jobs, we have to take it."