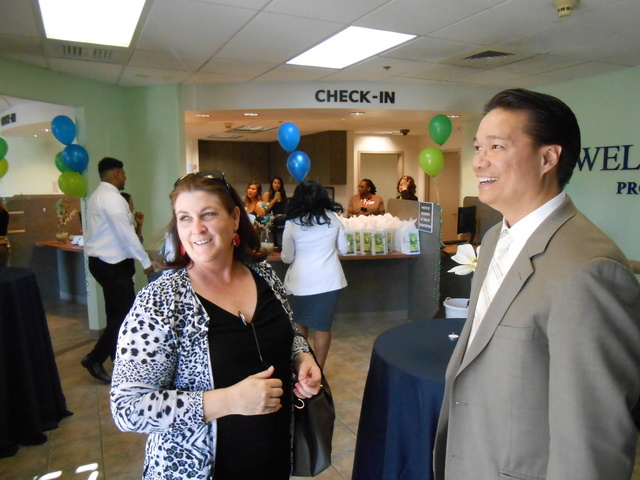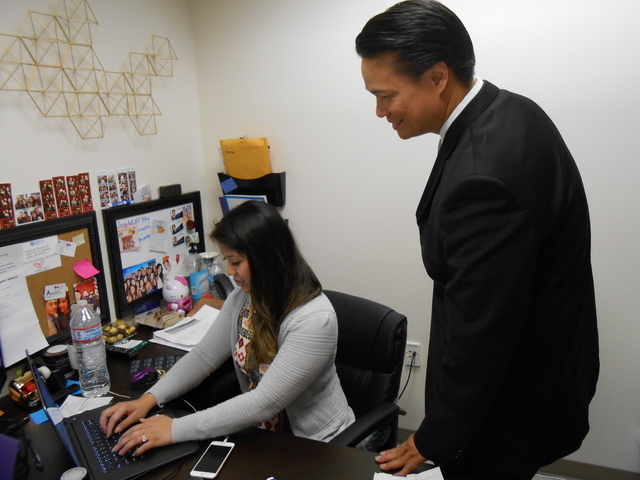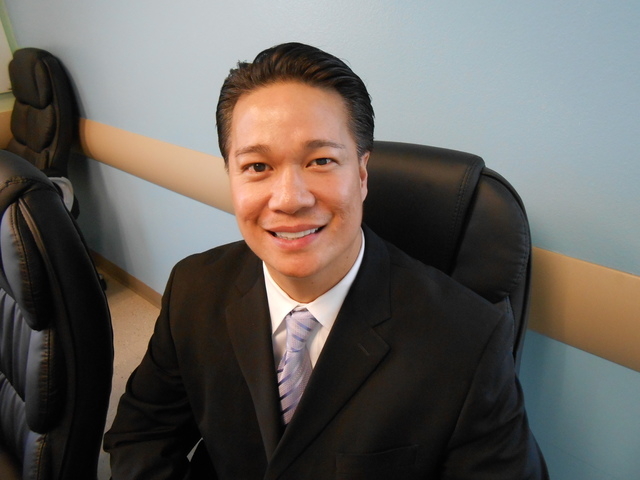 "Psychiatrists are like unicorns in Las Vegas," said Marce Casal, founder and president of the Well Care Group.
Yet Casal has managed to find two of them, along with other health care professionals, to staff the new Well Care Behavioral and Medical Clinic located at Tropicana Avenue and Boulder Highway. Well Care has partnered with Amerigroup Nevada, a managed care organization, with approximately 162,000 members in Clark County, to reduce the fragmentation of care by providing wrap-around behavioral health services to members with behavioral and mental issues.
The innovative one-stop facility offers adult Amerigroup Medicaid members therapy for mental illness, behavioral (drug and substance abuse) issues, medication management, primary care, telehealth exams, housing coordination, transportation to community resources and social services.
The clinic is the latest addition to the Well Care group which includes: Well Care Pharmacy, Well Care Compounding Pharmacy, Well Care RxHx, Well Care Clinical, and Well Care Behavioral.
From pharmacist to entrepreneur
After working in different pharmacy settings for almost 20 years, Casal, a pharmacist with a doctorate degree in pharmacy from University of the Pacific, grew frustrated with the chain- store pharmacy world in California. On a professional level, he wanted to bring back the time when small town pharmacists were trusted members of the community who had long-term relationships with their customers. And on a personal level, he knew he would never be able to gain financial independence and retire his student debt if he continued to work in the corporate pharmacy arena.
Casal decided to open his own independent pharmacy even though his wife, Mellonie, reminded him that they didn't have any money.
"I said, 'I know but I'm going to sell this house'- the house that we lived in," said Casal. "That night I went to bed and the next day I listed the house and in three days it sold."
His wife asked him "What did you do?" when she found out they were temporarily homeless.
Casal, along with his supportive (some might say, saintly) wife and young child, moved from Burbank, Calif., to Las Vegas in 2007.
"I do encourage entrepreneurship," said Casal. "I think it provides you the liberties to control your own destiny and create jobs. I was a pharmacist. Then I moved over to a different space simply by creating solutions."
Why Las Vegas?
"In California, if you open a pharmacy, in a five-mile radius, there's going to be 40 pharmacies. In Vegas, there's probably less than 40 independents (total)," said Casal.
"I sold the house. The money was used to open a business. I didn't know what it was like to operate a pharmacy," said Casal. "I just took a stab at it. I had no business background whatsoever."
But he banked on Las Vegas with its "huge Filipino population" to support him. Casal moved to the U.S. from the Philippines when he was 12 years old.
He located his first pharmacy in Seafood City Market, a supermarket specializing in Filipino and other Asian goods, general merchandise and services.
But after six months with no one coming into the pharmacy, Casal told his wife "Look, we're going to run out of money in about 3 months."
"Then one day – I was literally doing nothing – a lady comes with a plastic bag with bottles in it," recalled Casal.
The woman owned a group home and explained that all of her clients' prescriptions had recently been transferred to Walgreens after the sale of Rite Aid. Could he help her get the prescriptions filled quickly because Walgreens was backlogged?
Casal didn't even know what a group home was at the time but he was eager to help his first customer. He filled her order by the next day. She was so pleased with his quick attention to her order, she asked if she could recommend him to her sister and cousins who also owned group homes.
"Well, the cousins were a lot more (than expected) and the next day I had a line (of them) with their bags," said Casal. "That was the lifeline that I needed."
"As we scaled up to now, I probably have 140 group homes and they all started from that relationship," Casal said.
Evolution of a business model
Casal's unique free prescription delivery model, which started as a complimentary service with one delivery driver, helped create relationships with the long-term care group homes and eventually branched out to hospices and hospitals.
The delivery program eased a patient's transition from hospital to home by either delivering prescribed medications to the patient before they leave the hospital or to their home upon their discharge from the hospital.
In 2013, Casal and his business partners owned six pharmacies when pharmacy giant CVS made them an offer they couldn't refuse. Casal sold five of the pharmacies but held on to the pharmacy that serviced group homes, assisted living, rehab facilities and hospices.
"After I sold the five, we weren't in debt anymore," Casal said. "I was able to open a compounding pharmacy and then I started working with United HealthCare to decrease hospital readmissions."
Casal developed a clinical program for the health plan aimed at reducing costs after a hospital stay. The program pharmacist ensured prompt medication delivery, proper education on all new and existing medications with an accurate electronic medication history update. Follow ups were conducted at 48-hour, 15-days and 30-day intervals.
Oftentimes, people don't have transportation to pick up their prescriptions. New medications can be confused with old pills patients already have at home. Combining the old with the new may cause an interaction or overdose situation, explained Casal.
"Twenty percent of seniors that go to the hospital re-admit within 30 days," Casal said.
"Wherever we touched – the (hospital) readmissions went down," Casal said. "A re-admittance costs them about $10,000 to $12,000 – the cost in savings is huge."
Improved outcomes
The goal of the new facility is "to keep people healthy and reduce their hospital visits and make sure you have improved patient outcomes," explained Casal.
With Obamacare, a homeless person doesn't have a dollar or an I.D. but they have insurance, Casal explained. "These guys are going to the hospital simply for respite. That costs $700 to $1,000 a day," he said.
Casal predicts the treatment costs of behavioral patients will eventually outpace the cost of healthcare for seniors.
"Housing is a form of medical treatment," explained Casal, when it comes to behavioral patients. "If they've been at the hospital 20 times in the last four months, they may be a candidate for placement," said Casal. "House the member for 30 days until they can get on their feet. Now they get all the wrap-around services where you can take a person from complete hopelessness back into community living," Casal said.
Since Well Care opened at a different location in July, 2015, "We've seen a little over 1,700 members and the goal is to get to 15,000 annually which is a very ambitious goal," said Casal.