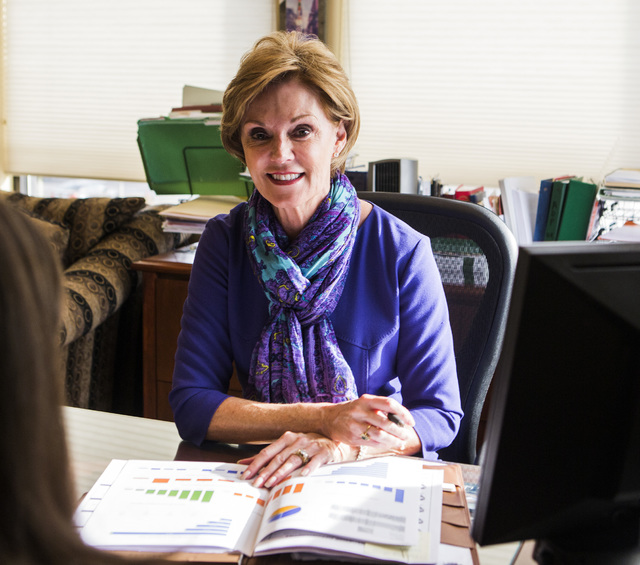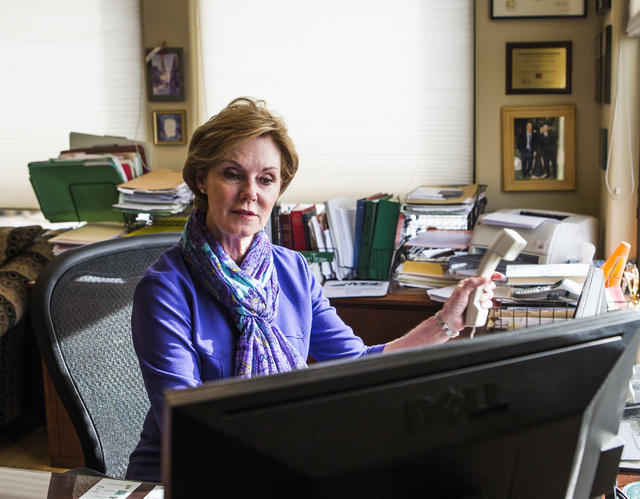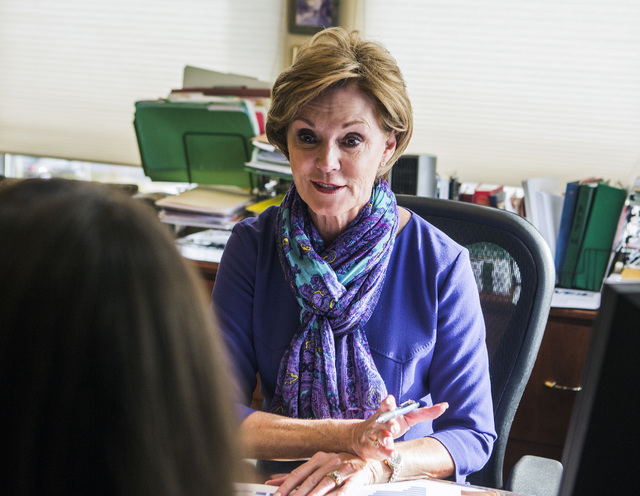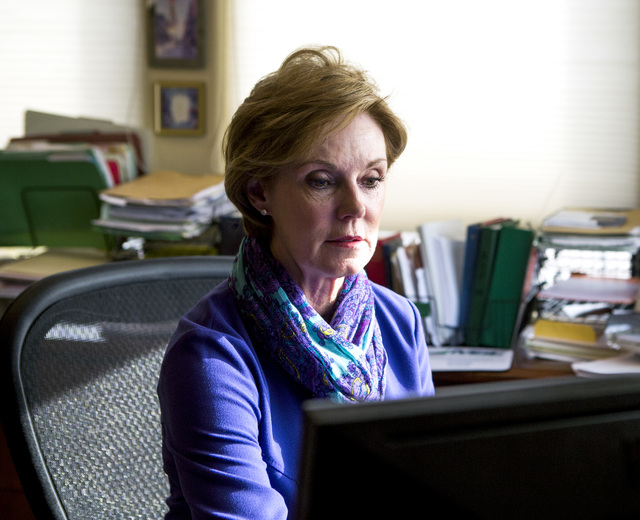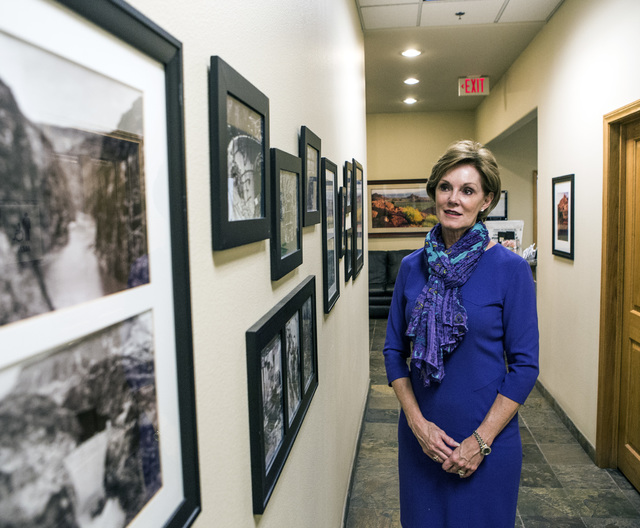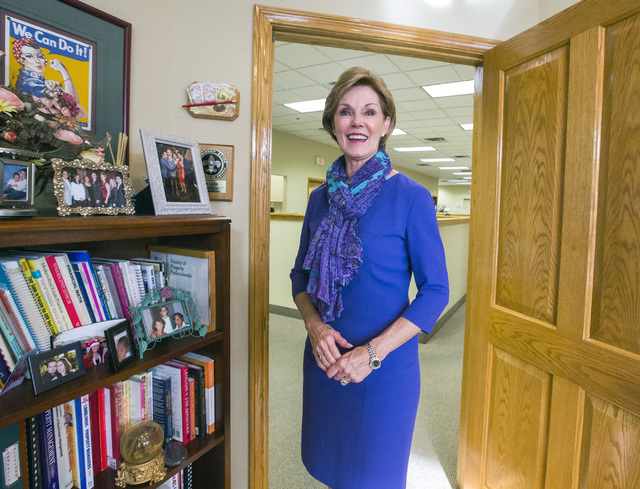 It's was New Year's Eve three years ago that Carol Cline-Ong won't soon forget. Now, she hopes it can serve as an inspiration to others.
Cline-Ong, the CEO and co-founder of MDL Group, a 27-year-old commercial brokerage and property management firm in Las Vegas, is a member of a club she never wanted to join. She's a breast cancer survivor.
The 61-year-old went through her medical ordeal while heading a brokerage firm that manages 8.5 million square feet of space and has more than 30 employees. She continues to deal with the effects of her diagnosis and ongoing treatment, but doesn't let it stop her at the office.
It all started with a mammogram, that she skipped the previous year. She ended up getting it after some prodding from her husband, Kenny. She thought nothing about it when she didn't get the results back from her doctor. Obviously, there isn't a problem, she thought.
Cline-Ong said she learned a valuable lesson from what happened next.
"The message is we have to take ownership for our health," she said. "Doctors are human. They make errors, and it's up to us."
She never got the results of her mammogram, and while she and Kenny were on their way to a Prescott, Arizona, cabin on New Year's Eve 2013, he asked her about the mammogram and urged her to call the doctor to find out what was up.
"I remember exactly where I was going on the two-lane road going into Prescott. (I called) the office and they asked what the results of the biopsy were. I said, 'What are you talking about?' I was told I had to get a biopsy right away. I had my husband pull over. I thought I was literally going to be sick because I was in significant denial."
Cline-Ong told her husband they would have to deal with the matter when they returned home to Las Vegas. She admitted she was in denial and sure they were mistaken and had the wrong images. But they told no one over the holiday so as not to spoil it for anyone.
"It was New Year's Eve, and I spent half of the night crying without anyone seeing me," said Cline-Ong, who got emotional recalling the moment and sharing her story publicly for the first time. "When I got back into town, I went in and got the biopsy and tested positive. I was still in denial. I thought it can't be."
She said she was fortunate that they caught the breast cancer in its early stages. She had the choice between a lumpectomy and radiation or a mastectomy, and she chose the first option. None of that would have happened if she hadn't called her doctor's office on New Year's Eve.
"If I had waited and blown it off like we all do, the outcome would have been much more difficult," said Cline-Ong, who dropped her physician after that. "I don't know what the outcome would have been."
She turned to Dr. Josette Spotts, a breast surgeon at Comprehensive Cancer Centers of Nevada, and oncologist Mary Ann Allison for her treatment. She now sees Allison every six months.
The radiation system used was called a Savi catheter, which was created by a doctor who lives in Arizona. A cylinder is installed with thin wires that stay exposed. That allows for the radioactive seeds to be directed to the exact location of treatment. The treatment was twice a day, six hours apart for five days, and completed in February 2014, Cline-Ong said.
"I'm very grateful because a lot of people go through a whole lot more," she said. "You feel like you've overcome a lot. What an amazing club. These people have persevered and gone through things far worse. They do it with gratitude and empowerment and kindness."
Cline-Ong takes a chemo drug on a daily basis and must complete the regimen over five years. It comes with side effects, such as hot flashes, vision change, fatigue and leg cramps.
"Things are different," she said. "I never 100 percent gained the energy level I had. Because mine was hormone-based, I can't do any of that. I don't have any estrogen, which is what women need. There are days I am tired, but I try not to tell anybody. I have to push hard."
Cline-Ong said she had been healthy until that point and finds it all quite annoying. But she said she doesn't want anyone to think she's complaining. In fact, she said she's grateful.
"I'm the CEO of this company. My biggest fear is I've got to make sure every day I do everything I need to do — no different, no less. I do, but there are days like when I'm, 'Whew, it's hard.' When you go into that deep hole of numbness and denial, you think it will go away. That's how I deal with things. Just charging through and whatever needs to get done will be handled. …"
Cline-Ong said she's fortunate to be co-owner of a company, as far as taking the time off she needed without worrying about income, and she has good insurance to cover her treatment. She missed the week she underwent her radiation treatment and was off a week after that. She came back and worked a limited number of hours for one week and quickly returned to a routine of 50 to 60 hours a week.
"I was tired and I was sore, and it is was hard. I tried to modify, but it is hard for me to do that," she said. "I was supposed to take it easy, but I didn't. I needed to get back to work. I just didn't want to focus on anything except normal. I didn't want to be a statistic. I didn't want people to feel sorry for me. I didn't want people to be worried, and so I did everything I could do to be normal. I have a great family and friends, and people I work with, and I couldn't let them down."
Cline-Ong said the side effects have gotten a little better with time, but she's still fatigued. She said she hopes that all ends when she finishes her daily chemo medication in a little more than two years.
She said she could not get through her ordeal without the people around her whom she called amazing. She said she wants to share her story to help others.
Her No. 1 advice is to own your health, and if something isn't right, check it out. She said her lone regret is not joining a support group to help her deal with the emotional trauma, and she urges those in a similar situation not to be afraid to reach out for help.
"It was a club membership I never wanted to join, and until a year ago, I was still in denial," Cline-Ong said. "I never wanted to talk about it myself. This is the beginning of the healing for me. I have never spoken like this. If I can pay it forward to somebody and help them get through it, I can do that to honor the doctors and team members (who got me healthy. I'm paying it forward and thanking them. I want to tell people it's OK to be vulnerable. It's OK to be scared, and it's OK to cry."