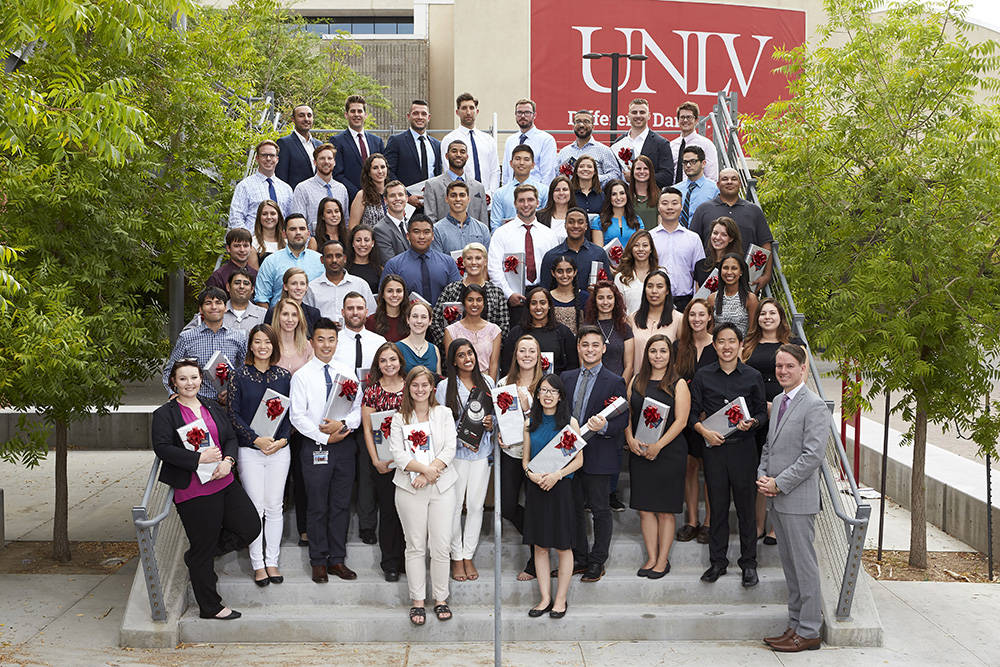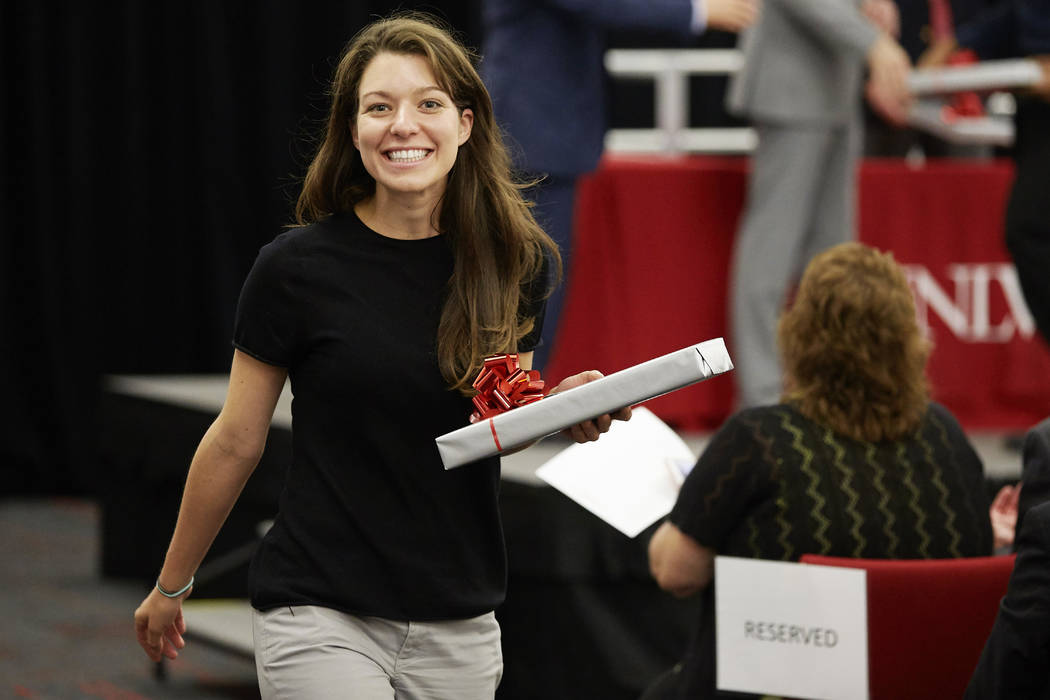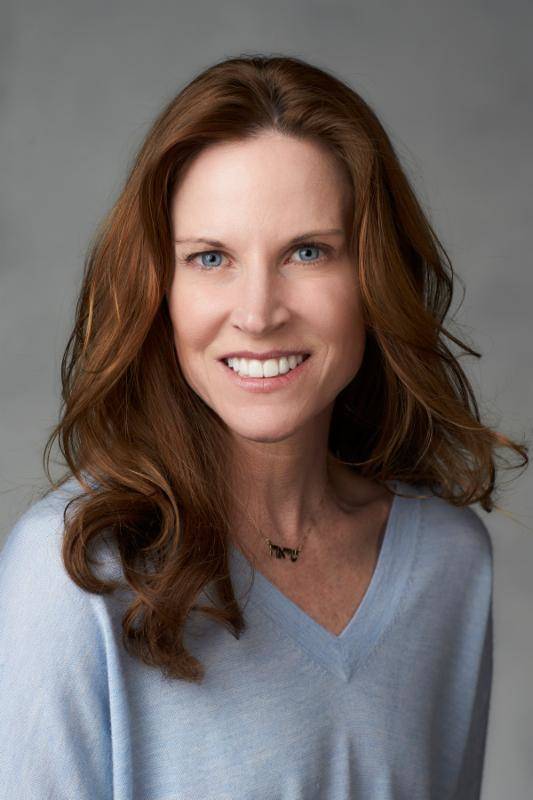 Southern Nevada and the rest of the state has a need for doctors, and the first-ever class at the UNLV School of Medicine wants to alleviate that physician shortage.
Damien Medrano learned that right away when he moved to Las Vegas from Los Angeles more than a year ago. The 25-year-old, who worked as an intern at HealthInsight, a nonprofit organization with a mission to improve health care, is a former EMT who enjoyed working with children and wants to be a pediatrician.
"I got a chance to understand the immediate needs here in Las Vegas with primary care being ranked 49th in the nation (in terms of the number of doctors per capita)," Medrano said. "I wanted to get into primary care, and UNLV was one of the schools I interviewed that embraced the aspect of primary care. This city has so much to offer, and it's going to be building ties from this stage. I can't wait to get engaged with the community and start making a difference right away."
The first group of 60 students at the medical school said they're excited and proud to be a part of a pioneering class that has been years in the making. It's been part of a communitywide effort to add a state-funded medical school in Southern Nevada operated by UNLV.
Maureen Schafer, chief of staff for the UNLV School of Medicine, said health care is a big part of what makes a city great. The region is short 3,000 physicians, which is needed to bring it to the national average. Another 7,000 to 8,000 doctors are needed to get ahead, and training doctors in a community is the best way to have them practice here, Schafer said.
"We have (a long way) to go, but this is a big milestone," Schafer said. "This has been 11 years in the making since someone uttered the words that we need a medical school dedicated to Southern Nevada. This is going to showcase the great health care that has always been here but also fills in the gaps for the access we don't have."
The school will generate $1.2 billion in economic development by 2030 and 8,000 jobs by 2030 and $60 million in government revenue, school officials said.
The 60 students were chosen from more than 900 applicants and will receive full scholarships for their four years in medical school. The next three classes will have 25 students who receive scholarships funded by donors.
"It means a lot to me to come from a low-income family," said Las Vegas resident Dursharan Narwal about the scholarships. "I don't have to worry about a loan and focus on my passion."
Students like Narwal were chosen from their ties to the state in an effort to retain them once they graduate and complete and residency training. The class is comprised of 31 women and 29 men with 51 Nevada residents and nine are from out of state.
Sixteen graduates are from UNLV, 11 graduates are from University of Nevada, Reno, and 32 are out-of-state graduates. The youngest is 22 and the oldest is 40. The average age is 26 and 16 are the first in their family to attend college.
Narwal, 23, who graduated from UNLV in 2015, can't wait to get started in her career in medicine, said she loves the elderly and is considering going into geriatrics.
"There's a need for that for sure," Narwal said. "I was born and raised here, and plan to live here the rest of my life. I have a place of belonging, and I can help a community I'm already invested in."
The medical school will be housed on the renovated second floor of the UNLV School of Dental Medicine near University Medical Center. The ultimate plan is to build a medical campus on 9 acres at 625 Shadow Lane on the site of the Southern Nevada Health District.
The School of Medicine received a $25 million anonymous gift for the seven-story building and because of that gets $25 million in state funds that were appropriated as matching funds, Schafer said. The school is talking with potential donors and is "cautiously optimistic" that additional support is coming soon for the medical education building, she said.
The latest estimate is the project will cost between $175 million and $200 million. It could be as low as $150 million if a smaller library were built, she said.
The overall goal was to raise $350 million over 10 years to pay for the campus building, research facility, clinical practices facility and scholarships. There are also plans to move the School of Community of Health Sciences, the School of Nursing and School of Allied Health Sciences to that campus.
The School of Medicine has also received a $200,000 anonymous gift that benefits the UNLV Medicine Ackerman Center for Autism and Neurodevelopment Solutions, an outpatient facility that provides diagnostics, treatment, behavioral and vocational training, support programs and education for infants to young adults with autism and neurodevelopmental challenges.
The school started with a budget of $20 million a year as part of an allocation from the Nevada Legislature in 2015. That was further supplemented this year.
The medical school had been operating without founding Dean Barbara Atkinson, who suffered a ruptured intestine and was hospitalized and continues her recovery. On Aug. 2, the school named Dr. Shawn Gerstenberger as acting dean. This is a temporary assignment that will be in addition to his current role as dean of the School of Community Health Sciences, a position he has held since 2013.
The senior executive team includes Schafer as chief of staff; Jim Albertson, senior associate dean of finance and CEO of the clinical faculty practice plan. The others are Dr. Sam Parrish, senior associate dean for admissions and student affairs; Dr. Ellen Cosgrove, vice dean of academic affairs; and Dr. Parvesh Kumar, senior associate dean of research.
"Barbara's vision continues to unfold," Schafer said. "We're building ourselves the way a true community medical school is built with philanthropic partnerships and support from the state."