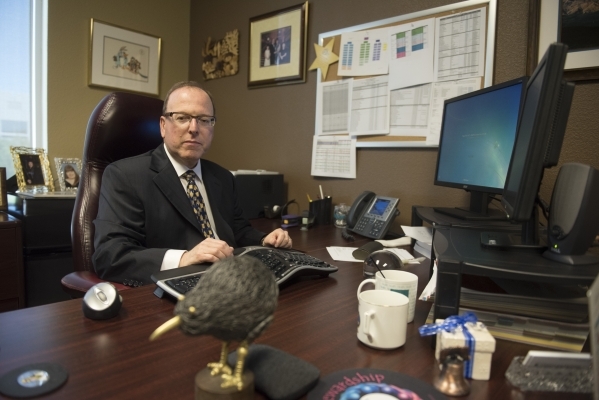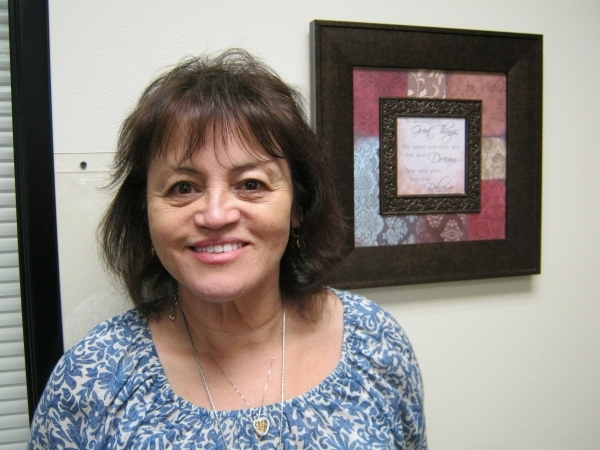 The health care industry has felt the seismic shift, but it may take months to assess the damage.
On Oct. 1, the medical industry and health insurance companies upgraded to the 10th revision of the International Classification of Diseases, a coding system used to denote a diagnosis or an inpatient procedure on insurance claims and medical records. Its predecessor, known as ICD-9, had about 17,000 codes. ICD-10 has more than 140,000.
Some have claimed the changes could produce revenue losses in the millions for doctors and hospitals because of an increase in the denial of insurance claims and delays in bill submissions.
Dr. David Kahan, medical director at HealthCare Partners Nevada, said the organization has been planning for this day for two years. HealthCare Partners spent that time teaching its providers, all of its physicians and medical groups in network the new coding system, Kahan explained.
There were checks on HealthCare's support systems, including its electronic medical records, billing systems, claims, practice management, reports and connections to health plans and various vendors, just to make sure it all ran smoothly.
Kahan said there has been some cost in getting the system up and running with software upgrades and having to hire additional employees. But he sees this as a small cost compared to the alternative.
"Everything from Oct. 1 forward has to be sent in with ICD-10 code, so if we didn't upgrade the systems and test them so they could support the new coding system, nothing could be submitted: no billing, no claims, no nothing," Kahan said.
Insurance providers also went through some internal training.
"We provided thorough training to all of our claim processors to prepare them for ICD-10 and upgraded and conducted large-scale internal testing to ensure they were ready for the implementation on Oct. 1," said Aetna. "We did not increase staff because we didn't expect the change to impact the volume of claims. During our testing period, we did not see any changes in our auto-adjudication rate, and there wasn't an increase in the time required to manually process claims, if they didn't auto-adjudicate."
Aetna systems also make it easy for providers to transition.
"Payment formats established before ICD-10 were modified to incorporate the volume of new codes several years ago," said an Aetna company representative. "There should be no change for providers in terms of the kinds of transactions or the format of the transactions – they remain the same as before."
The wheels of change began with a mandate from the Department of Health and Human Services that required all organizations covered by the Health Insurance Portability and Accountability Act to become compliant with ICD-10. The original cutoff date was set by HHS for 2011 but was later moved to 2013. The industry then watched that date move past a 2014 deadline to 2015 when it took effect.
The task of developing the International Classification of Diseases was put into the hands of the World Health Organization in 1946 by the United Nations.
In the late '70s, WHO designed ICD-9, and it was adopted by several countries during the '80s. The system was later modified to fit the American healthcare model. WHO then worked on expanding the system, and later would produce ICD-10 in 1990. The U.S. would spend the next several years redeveloping the system to fit its model once again.
For some, the change is welcome.
According to some industry experts, ICD-10 is more representative of today's medicine. ICD-10 could also eventually change the landscape for insurance companies and government.
"In the long run, I think that ICD-10 will help the insurance companies and the government track what's happening to healthcare because there's a lot more specificity," said Dr. Lisa Rosenberg, assistant professor and director of geriatrics at Roseman University of Health Sciences.
She described this phenomenon through a knee pain example. Physicians will have to specify between right and left when talking about things such as pain or replacement. This makes it easier to track, she said.
The new codes will also help with measuring the severity of diseases such as asthma. Rosenberg explained that physicians can no longer just choose asthma or asthma exacerbation, for example. There would be asthma codes such as asthma mild, asthma moderate or asthma severe. And those codes, with or without exacerbation, would also be an option.
Kahan also sees benefits for HealthCare Partners from being more detailed.
"It allows for greater communication between providers and third-party vendors or third-party payers," said Kahan.
Kahan also explained that resources can be better allocated.
"Because we'll know specifically, instead of manually looking through charts to find something, we can just look for a specific diagnosis now," said Kahan. "And when we pull that diagnosis, we can find that we have X amount of patients with this, we can allocate funds that way."
The transition from one system to another can be difficult for some physicians, but electronic health records can assist.
Kahan said HealthCare Partners physicians are able to type in information about the medical condition or the code, and the system spits back a group of responses. The doctor can then choose from there. If physicians run into trouble, they can contact Kahan or a medical coder for assistance.
The education sector was also affected by the adoption of ICD-10.
Martha Luebke, medical billing and coding program director at Carrington College, said that some changes were made to the programs curriculum in 2014.
Luebke said it was still unclear, even this year, when the crossover would be made.
Carrington has gotten more involved in ICD-10 in the last six months, she added.
But students still have to learn ICD-9, on top of ICD-10. There will still be a call for it in the industry, at least over the next 18 months as it's phased out, Luebke explained.
Luebke said she's on the committee at Carrington that decides the curriculum. Likely in January, Carrington programs will start focusing on teaching ICD-10 along with basic knowledge in ICD-9.
On the horizon is ICD-11, which is scheduled to be released in 2018 according to the WHO website.
"It's not going to have any of the delays or anything like that that we initially had when implementing 10," said Luebke. "It's going to be a smoother transition. That's just my opinion from what I've seen."