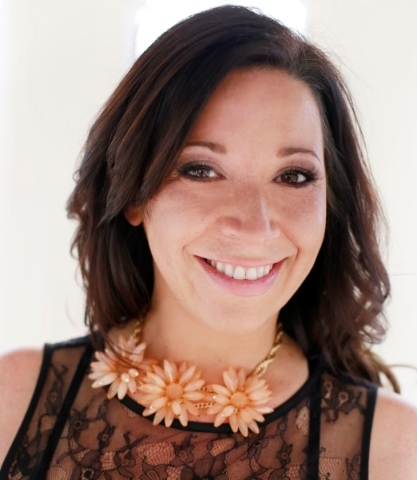 After spending more than 15 years in the concierge business, Tyra Bell-Holland switched gears to solve a common problem in the industry.
"When I started as a concierge, no one knew what to do when guests got sick so we'd send them to the emergency room or a medical clinic," she said. "Guests expected a service and we had no responses, so I decided to create something that married resort and concierge with medical tourism."
Bell-Holland, who serves as the president of the marketing firm Ava Rose Agency, was a former executive director at The Venetian and Palazzo, chef concierge at the Cosmopolitan and concierge supervisor at Bellagio.
In January, she launched RESORTciergeMD, which resurrects the traditional medical house call and puts it in the hands of tourists 24/7.
According to Bell-Holland, the guest makes the call, which goes to Bell-Holland or a marketing assistant with a medical background who then dispatches a physician to call the guest back to assess their needs.
"Our clients can be on the phone with a doctor in five minutes or less," she said. "Sometimes they don't even require a doctor visit, just a prescription, so we don't have to dispatch a doctor and save them money."
International guests and those with children, Bell-Holland said, tend to gravitate to RESORTciergeMD the most.
"International guests don't know what to do and feel vulnerable in our city," she said. "Guests with children also love that a doctor can come to their child's bedside if needed."
Bell-Holland said it costs users $650 to have a doctor sent to their location and everything is included, whether they need one or four prescriptions. RESORTciergeMD also provides a HCFA 1500, the official standard form used by physicians and other providers when submitting bills and claims for reimbursement to Medicare, Medicaid, private insurers and managed care plans for health care services.
"We're an out-of-network emergency medical option," she said. "We're usually much less than an emergency room visit."
Bell-Holland added that the company responds to local calls as well.
"Most residents have a primary care physician, but I have assisted guests who don't want to deal with transportation and want a doctor to come to their home," she said.
Though RESORTciergeMD is barely a month old, Bell-Holland said the company has responded to calls regarding nonemergency conditions such as the flu, colds and stomach viruses.
"We don't take the place of an emergency room but we can assist in alleviating those visits for guests who actually do require an emergency room doctor," she said. "We support our local hospitals and refer to them when appropriate."
The company even offers mobile X-rays.
"Though we don't provide dentistry services, if a guest has a toothache we can assist with antibiotics until we can get them to a dentist," she said. "There isn't much we can't do."
Bell-Holland, alumna of the William F. Harrah Hotel College of Hotel Administration at the University of Nevada, Las Vegas and past president of the of the Southern Nevada Hotel Concierge Association, said her involvement in the concierge community has helped spread the word about RESORTciergeMD.
"There's been a lot of groundwork marketing and I'm fortunate because I'm an honorary member of the association so I stay involved and try to engage with the community on social media," she said.
In the future, Bell-Holland said she'd like to see RESORTciergeMD offered nationwide.
"I'd like to expand to Arizona, California and Colorado in order to focus on the West Coast before eventually taking it to a national level," she said. "Realistically, we would have to be here for a few years to do it really well, and if we're able to prove this model to be successful, which will take working with the finest resorts in the world, that would assist us with launching around the nation."
Bell-Holland has also already received an inquiry about incorporating RESORTciergeMD into a luxury resort in California.
"Our goal is to launch successfully in Las Vegas, assist the community and build medical tourism," she said. "It's important to let everyone know we have these amazing physicians and services so no one has to be afraid to travel. We have an ally on the ground at their beck and call."