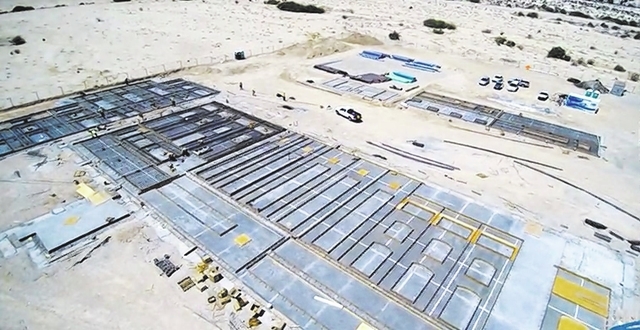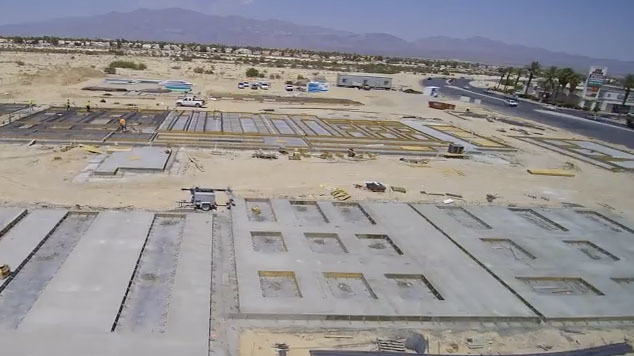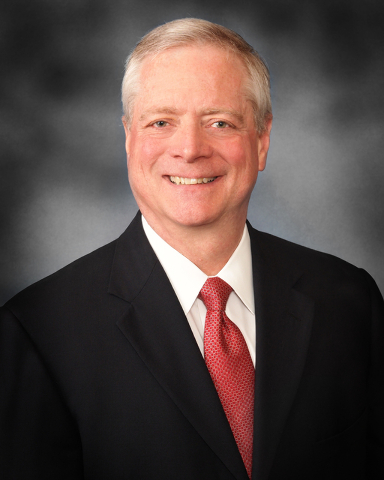 Southern Nevada soon will be home to a health care concept that has grown across several states.
Dignity Health, the not-for-profit company that owns and operates three St. Rose Dominican hospital campuses in the Las Vegas Valley, broke ground in March in North Las Vegas for the first of four planned emergency medical facilities dubbed "neighborhood hospitals." The facility will be located at Craig Road and Martin Luther King Boulevard.
The remaining three facilities, known in the industry as micro-hospitals, each will spread across 20,000 square feet and also are set to come online by the end of 2017 at West Flamingo Road and Interstate 215, Blue Diamond Road and Decatur Boulevard, and Decatur Boulevard and Sahara Avenue.
Brian Brannman, Dignity Health Nevada's senior vice president of operations, described the facilities as similar to hospitals found in smaller communities, with fewer inpatient beds, around eight to 12. Dignity will house eight at each of its new centers.
Each facility also will house diagnostic imaging and lab services, along with on-site primary care services.
Dignity Health's partner, Texas-based Emerus, which is helping build and operate the micro-hospitals, has brought this concept across several states, including Texas and Colorado.
Some of Emerus' partners on other ventures include Baylor Scott &White Health, which built micro-hospitals in 2014 in Texas, and SCL Health has four centers planned in the Denver area, some already in operation. One of the Denver centers is more than 37,000 square feet; these types of facilities can range from 15,000 to 50,000 square feet, Kaiser Health News reported.
Meanwhile, Southern Hills Hospital, a Sunrise Health System hospital, has announced it will build a free-standing emergency room at Desert Inn and Fort Apache roads in The Lakes, a community in the southwest valley. According to a release, the 10,000-square-foot facility will have 12 patient rooms.
Size can also impact the cost of a new facility, the time it takes to build and how much of the population can be reached in comparison to a larger hospital facility.
"We sort of looked at, with expanded access, do we put up a few hundred million dollars, and just build one facility — you'll never kind of reach everybody who's out there," Brannman said. "Or do we spread these small facilities around and really create a greater opening in which Dignity could take care of (patients)?"
Brannman also pointed out it takes only about a year to build and open a micro-hospital, compared to five to seven years for a larger hospital such as St. Rose's Siena campus that contains over 325 beds.
Some in the medical industry see micro-hospitals as a good short-term solution to a shortage of physicians and medical services for some areas in Las Vegas.
"There are parts of this city where that is exactly the right interim solution," said Bruce Morgenstern, associate dean for clinical affairs at Roseman School of Medicine. "It doesn't fix anything long-term, but I think it's the right solution for now."
Morgenstern said the valley is shy about 2,060 physicians, based on an average number needed per 100,000 of population.
Melissa Ryan, operations director, Bureau of Health Workforce, Health Resources and Services Administration at the U.S. Department of Health and Human Services, said there are underserved regions in the Las Vegas Valley.
Some of these include large portions of North Las Vegas, with some of the delegated regions north of Charleston Boulevard and bordered by about Decatur Boulevard to the west up just past Smoke Ranch. The border extends further west along Ranch Road, and past the 215 Beltway along Lone Mountain Road. That region extends to around Nellis Air Force Base and the Las Vegas Motor Speedway.
That Northern region has a governor's designation, meaning it falls outside Health Resources and Service Administration parameters to be considered underserved, but can be overridden by the governor under certain circumstances.
Other areas close to the Las Vegas metropolitan area listed by HRSA as underserved include Sunrise Manor in the eastern part of the valley and Boulder City.
Ryan said defining an area as medically underserved is calculated using several factors, including ration of primary care physicians to population, infant mortality rate, percentage of population over 65 and percentage of population with income below the poverty line.
Brannman said a big portion of Las Vegas' disproportion of health care availability is because of its accelerated population growth.
"The population, beginning back in the '60s, doubled every decade. For about a 50-year period, our population has doubled about every 10 years," Brannman said. "You've got communities that have sprung up around the valley or neighborhoods that have never had access to either hospitals or clinics, (which) were never really built into the design."
Statistics are in agreement with the rapid population growth, with an average annual growth rate of 4.5 percent since 1990, according to data by Clark County Department of Comprehensive Planning and the Southern Nevada Regional Planning Coalition. The city's population has grown from just over 797,000 in 1990 to more than 2 million in 2013.
The Las Vegas Convention and Visitors Authority puts Las Vegas' population at over 2.1 million as of 2015.