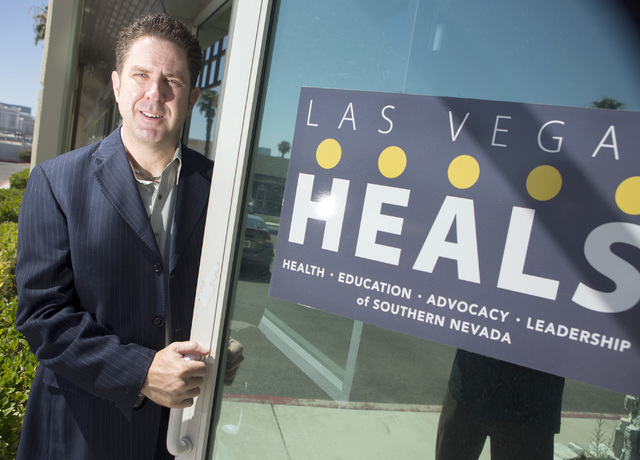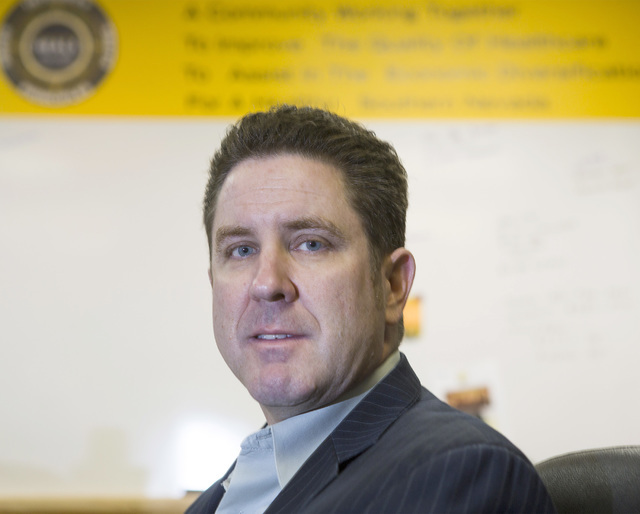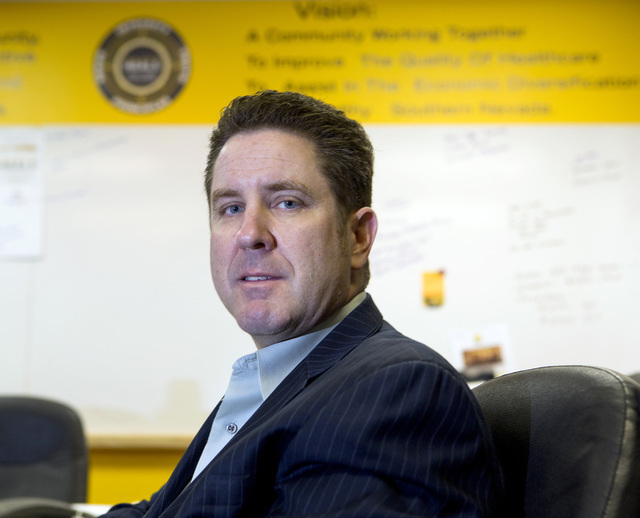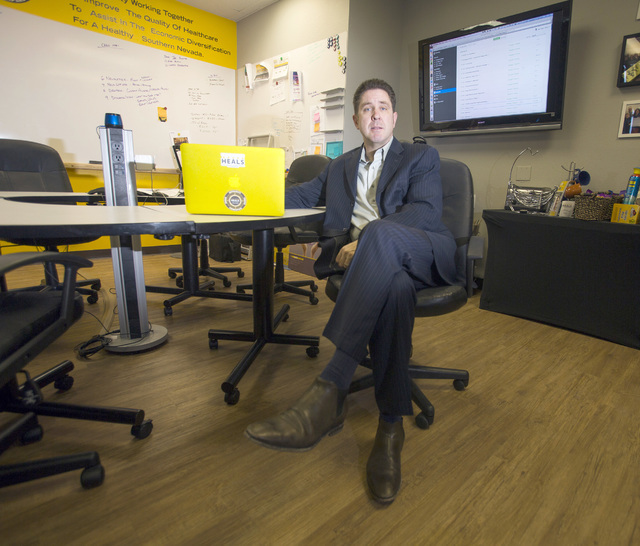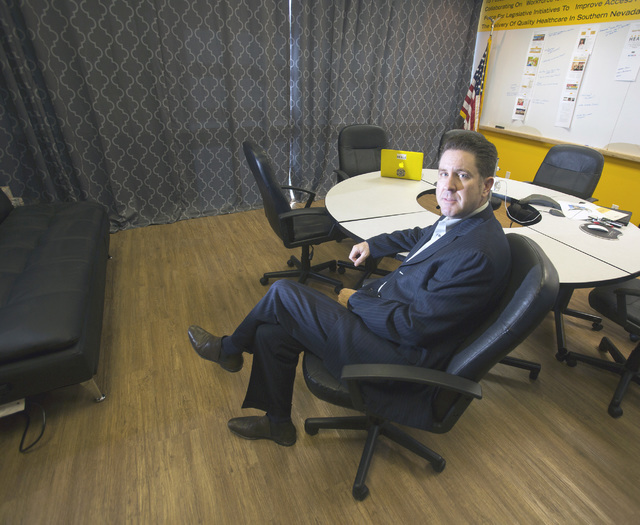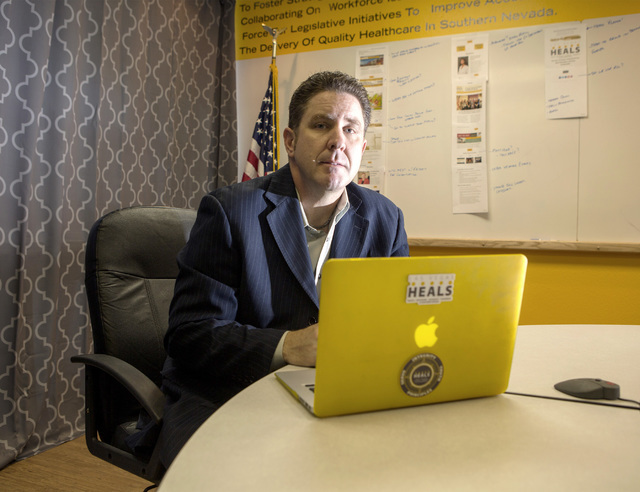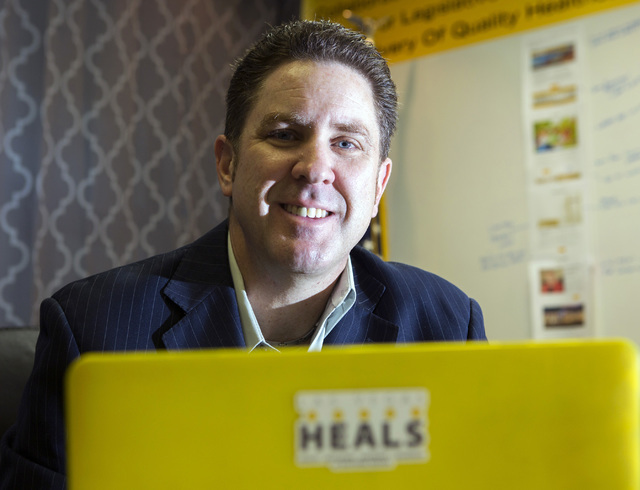 In 1999, Doug Geinzer sold Nevada's first employment specific newspaper, the Las Vegas Employment guide and Diversity 2000, the nation's first diversity recruiting magazine. After the sale of these successful publications, the self-described water fanatic could have picked any beach in the world as his new home. Instead, he chose to stay in Las Vegas.
"I fell in love with Las Vegas," said Geinzer. But, he recalled thinking, "If I'm going to stay here and raise a family here, it's got to be a good community."
With his job recruitment background, he looked at improving Las Vegas from that perspective.
"A community is made up of a bunch of different companies," explained Geinzer. "So instead of recruiting for a company – how do we recruit for a community so that we can become what we want to become?"
As he explored the big picture of improving Las Vegas, he and other like-minded leaders came to the conclusion that an economy can't improve and diversify unless it has a strong healthcare and education infrastructure.
Roots of HEALS
In 2002, Geinzer along with business, government and health care leaders rebranded the former Southern Nevada Medical Industry Coalition into Las Vegas HEALS, a nonprofit organization whose mission is to foster strategic alliances in the health care community, collaborate on workforce issues and be a proactive force for legislative initiatives to improve access and delivery of quality health care in Southern Nevada.
In 2008, Geinzer sold another successful company, Recruiting Nevada, the largest network of employment websites in the state, primarily focused on emerging markets.
"As an entrepreneur, there is nothing more dangerous than having a lot of time on your hands and not having somewhere to focus your energies," said Geinzer.
"So I looked at what was going on in HEALS and I knew what needed to happen so I approached my board and I said I'd like to resign as the chairman and I'd like you to hire me as the CEO. And my compensation will be zero," explained Geinzer.
He planned to make the organization more financially sustainable. Once he accomplished that goal, he would find his replacement and he would fall back into his role on the Board of Directors, he said.
But the more he got into the job, the more he loved it.
After more than two years of serving as CEO with no compensation, he went to the board and said "Having a ball but I need to make some money."
He now contracts with Las Vegas HEALS to run the organization and reports to the executive committee and ultimately the board. His two member team is employed by him.
"It gives me the autonomy to grow it and build it the way I need to build," Geinzer said. "I deliver outcomes."
Young entrepreneur
"I came from Pittsburgh," said Geinzer, 46, during a recent interview with the Business Press. "Both my parents were steel execs and got laid off at the same time. So as a child I had to bring money home to pay the bills."
He found out early how to make money by establishing snow-shoveling and newspaper routes. In a plan reminiscent of The Adventures of Tom Sawyer, after the routes were established, he sold them to other kids.
Long before recycling became popular, Geinzer recycled to earn money. He did grocery shopping for neighbors before a click of the mouse could deliver food to your door.
"I learned at a young age how to find opportunities," said Geinzer. "I bought and sold my first business before I was 10."
Geinzer estimates he has built, sold or traded 12 to 15 companies in his adult life.
A different plan
Geinzer graduated from Indiana University of Pennsylvania with major in criminology, pre-law and Spanish with hope of getting into law school to become a federal intelligence officer with the FBI or CIA. While in college he served in the Army Reserve military intelligence which gave him interest in the field.
"When (President Bill) Clinton was elected, he eliminated 190,000 (federal) intelligence jobs," Geinzer said. "That career ladder just collapsed on me."
Since the legal profession was just a stepping stone to a career in federal intelligence, he decided against pursuing a law degree. At a crossroads of trying to decide what he wanted to do when he grew up, he gave himself permission to take a break, explore his options and have some fun.
Vegas seemed to fit the bill. The town was booming with the opening of the MGM, Treasure Island and the Luxor when Geinzer moved here in April, 1993.
His new career objective was simple; he knew he wanted to "be close to the fun." He thought he would apply at one of the hotels and work his way up the corporate ladder. But the old adage for job seekers in Las Vegas, 'it's not what you know but who you know,' held true for him.
Like many 23-year-old recent college graduates, his first job was slinging drinks at a local bar. Because his childhood work ethic was deeply ingrained, within three months, he had a second part-time job selling Motorola pagers. Six months after moving to Vegas, his entrepreneurial spirit was back.
"My first business was an employment guide," said Geinzer. "It's still out there on the streets in all the green boxes."
The employment newspaper was the first of its kind in Nevada and the sixth of its kind in the country, Geinzer recalled. He had neither newspaper experience nor money but his personal employment search convinced him of the need for this type of product.
Help comes in different forms
A Motorola co-worker introduced Geinzer to Lee Brown, publisher of the Las Vegas Sentinel-Voice, the only family-owned newspaper focused on the black community, in 1993. Geinzer turned to Brown for help with his new business idea. Brown was generous with his knowledge, connections and told him "whatever we can do to help you out," remembered Geinzer.
With two partners, "We jumped in and we didn't know what the hell we were doing," said Geinzer. "But in a couple of months, we figured it out."
How did he finance it?
"Mom's credit cards."
And since he was still in the Army National guard, he also used his own credit line at the Nellis Airforce Base Exchange to buy computers and office equipment for the fledgling company.
He bought out one of his partners before he published the first edition of the newspaper and bought out the second one within 18 months.
By 1996, he had branched out to other career-specific employment guides. He developed job seeking websites in the early days of the internet which attracted the attention of advertising mogul and fellow Pittsburg native Ted Stepien.
Stepien established National Advertising Service in 1947 with $500. By 1980, it was generating $80 million a year. From 1981 until 1983, Stepien was the controversial owner of the Cleveland Cavaliers.
"He owned the largest recruitment agency (in the United States) and he was watching what I was doing with the employment guide," explained Geinzer. "He said 'I've been following what you've been doing and I want you to run one of my companies for me.'"
Geinzer was extremely flattered by the offer, he recalled, but "I said I don't work for people and he said, 'well, I don't partner with people.'"
Stepien accepted that stance and instead became a mentor to young Geinzer.
"What I learned from him (Stepien) – I couldn't get through any formalized education," said Geinzer. "What he taught me – through shared experiences – he'd let me fail – then he'd go 'here's what I would have done differently.'"
Stepien told him that 'sometimes you have to fall on your face but I'm not going to let you get hurt,' recalled Geinzer.
Today, the recruitment advertising business is behind him but the entrepreneurial spirit remains strong.
"I wake up every morning and I'm excited thinking of new things that I could and should be doing. For an entrepreneur, that's what matters," said Geinzer. "The money is the end product but its having fun and accomplishing and winning that drives you."