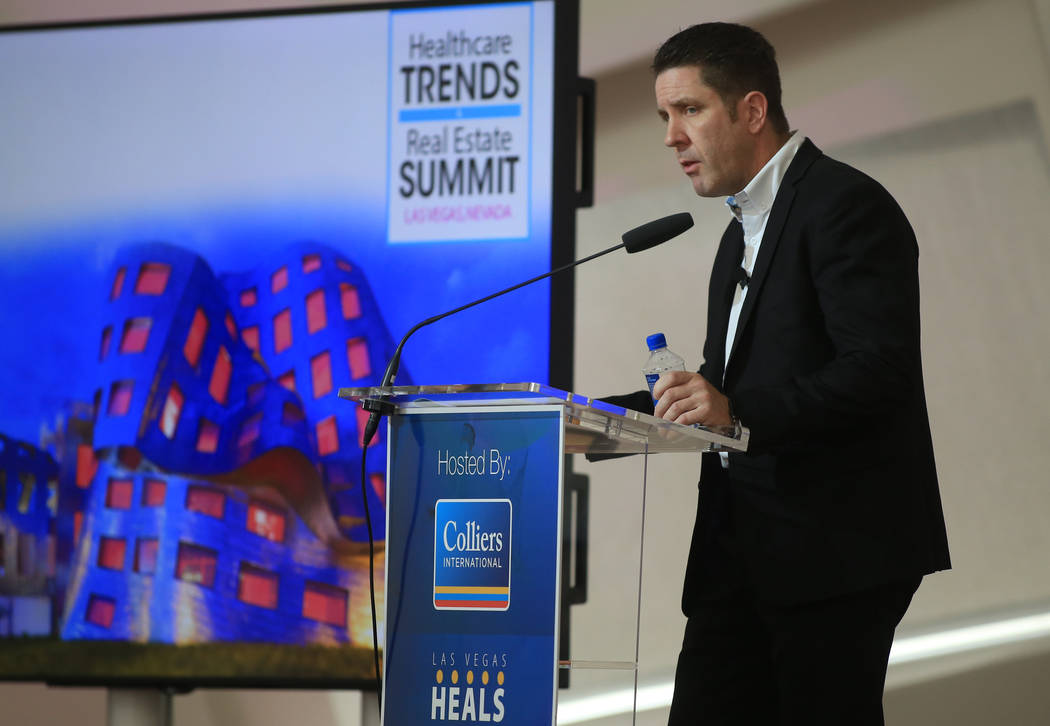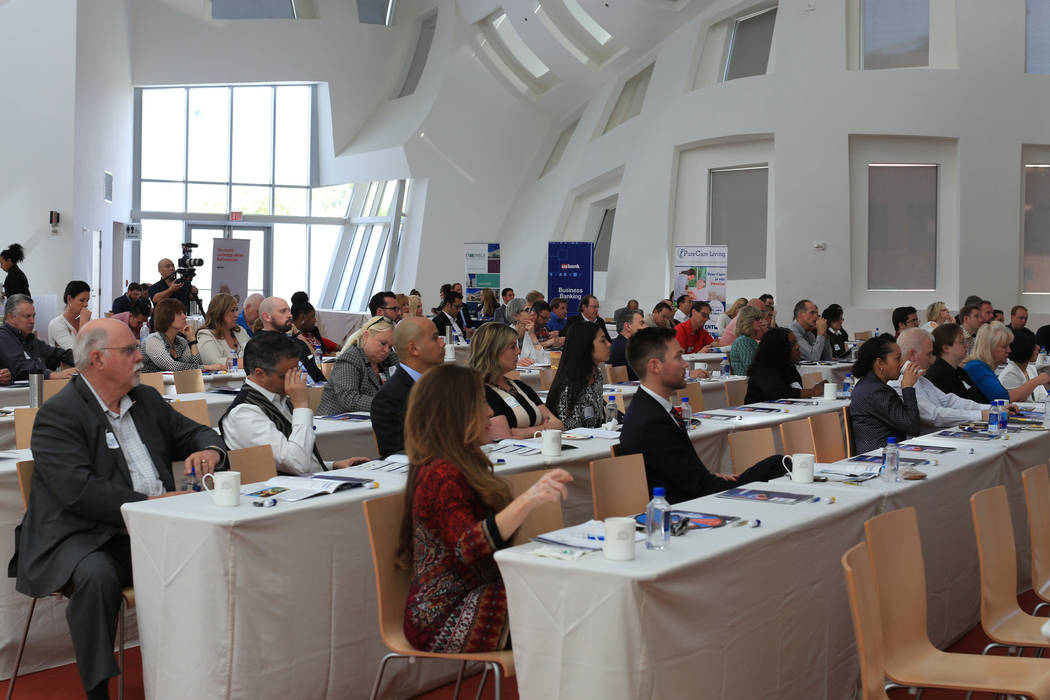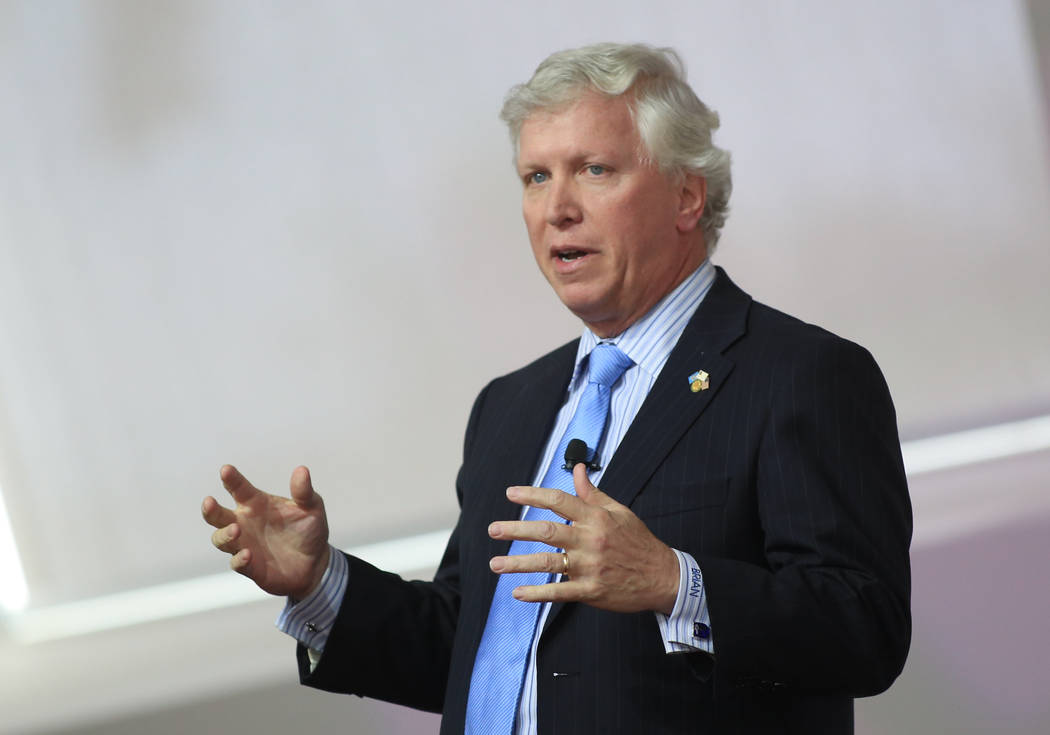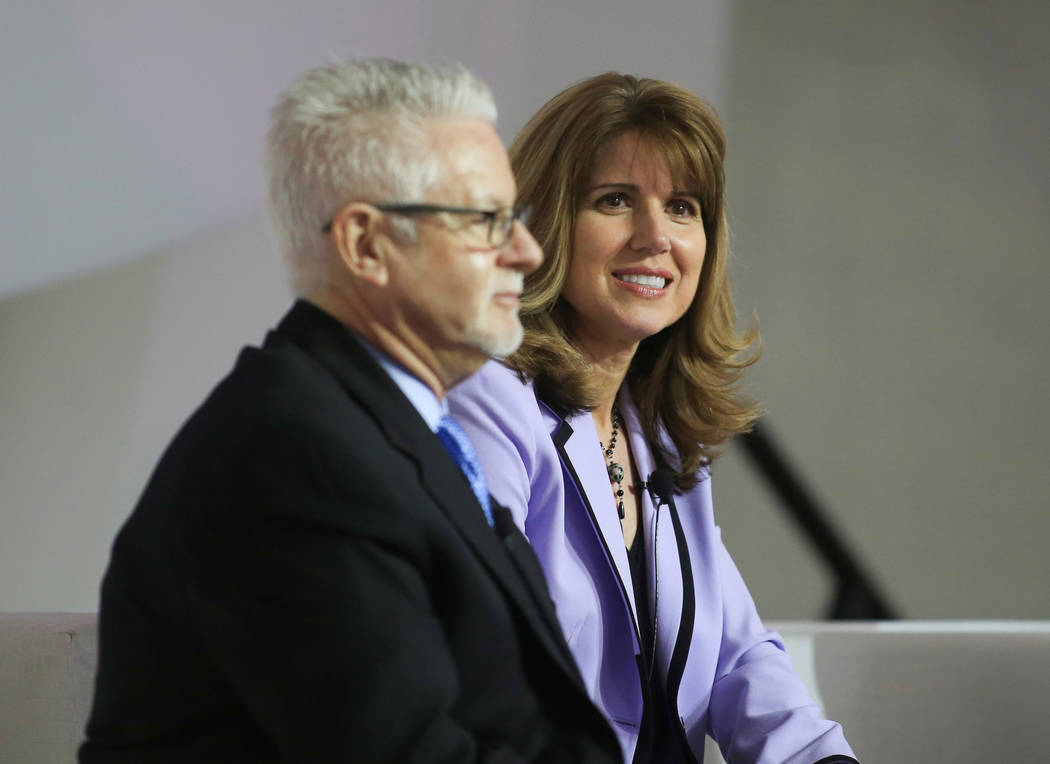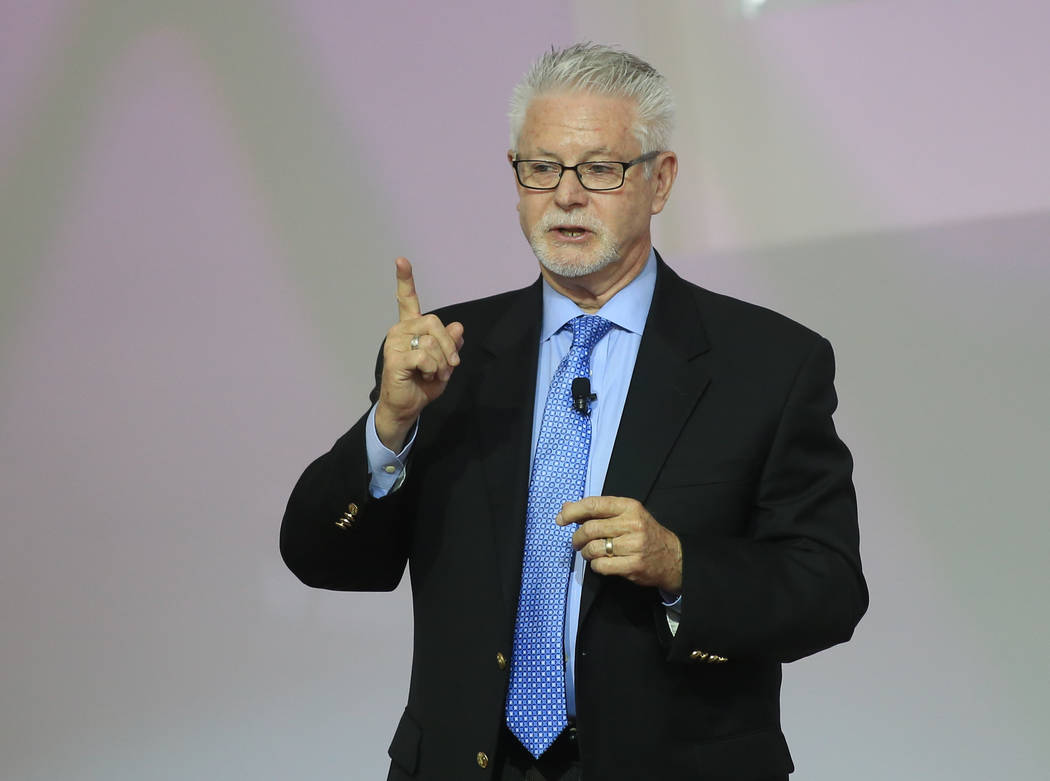 A presentation in April on the major shifts in the U.S. health care system brought out industry leaders, from physicians to health system managers, along with those in real estate development and sales and leasing.
The Healthcare Trends & Real Estate Summit, hosted by Colliers International Las Vegas and Las Vegas HEALS (Health, Education, Advocacy and Leadership in Southern Nevada) was held April 6 at the Keep Memory Alive Event Center at 888 W. Bonneville Ave. The four-hour event featured panelists speaking about the shifting tide in Washington, D.C., and the industry's reaction.
The presentation was broken up into three different discussion panels — each with a unique take on the current climate of the health care sector.
The first presentation was given by keynote speaker Emily Brown of the Advisory Board — a consulting group for the health care sector. Brown focused on the plan by many in the Republican-held Congress to seek the repeal and replacement, or outright repeal, of the Affordable Care Act.
Brown focused on technology, convenience and access to health care, along with some real estate trends that are pushing health system operators to consolidate and produce a higher level of customer convenience and care. Some of the solutions have included better technology and increasing the number of access points.
Brown gave four different components to some of the core planning goals for building the health system of the future: appropriate service mix, where real estate assets are in the right location to support access to care; efficient use of space utilization, which avoids duplication or redundancies; design standardization, or having a consistent brand across the entire platform; and integrated facility management, or having an interconnected group of sites of care to enable coordination and patient retention.
Technology and disruptive services are also a challenge to the industry — things such as telehealth, rapid-care providers, more retail clinics at Walgreens and CVS and available applications on smartphones for patient self management.
Leadership from large health systems here in Southern Nevada weighed in on the topic in panel discussion two. That panel was led by Dr. Bard Coats of HealthCare Partners; Lauren Hennum, Emerus' regional CEO for Dignity Health, St. Rose Dominican Neighborhood Hospitals; and Brian Smith of the Cleveland Clinic.
The final discussion focused on the growth of the Las Vegas medical district, capital markets and construction.