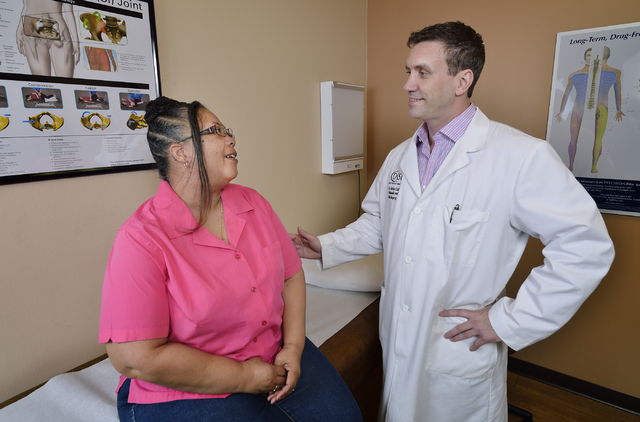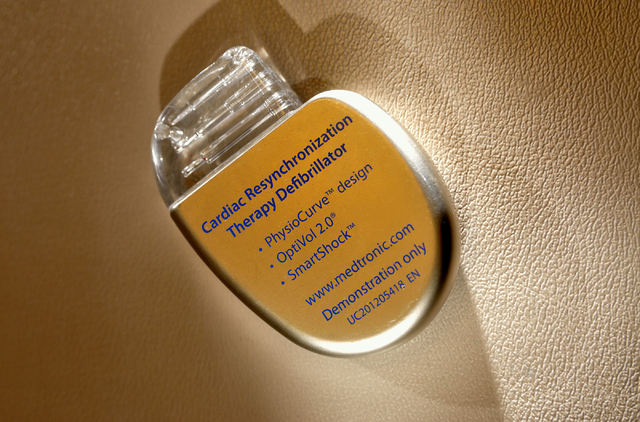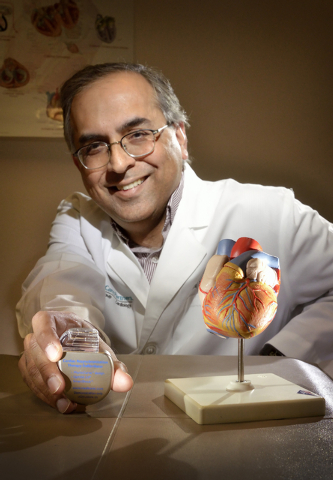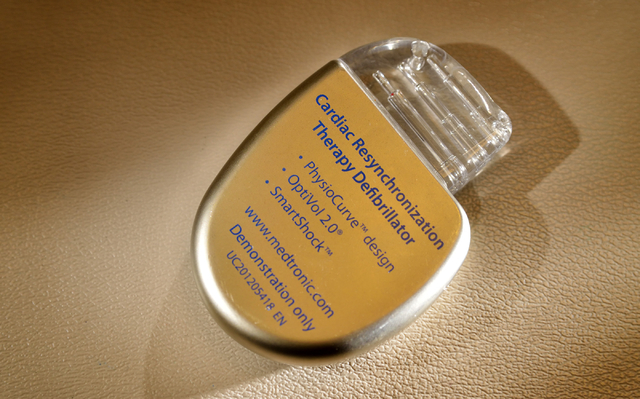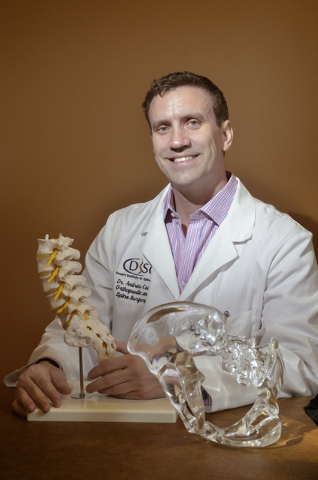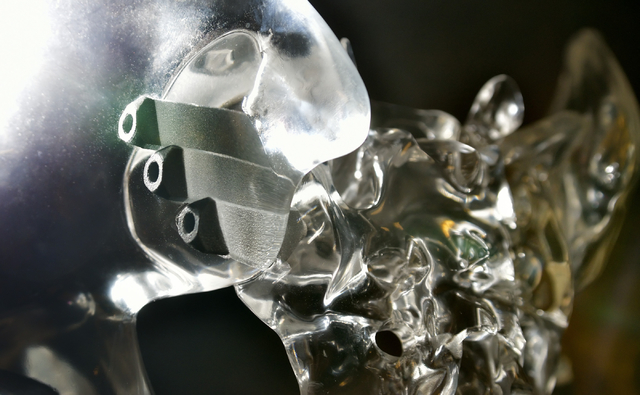 The medical innovations of local physicians such as Dr. Andrew Cash and Dr. Dhiraj Narula are changing the perception of health care in Las Vegas.
Cash was the first surgeon in the market to perform the oblique lumbar interbody fusion, or OLIF. Cash said the procedure is "the most minimally invasive, smallest incision, least traumatic, most efficient way … to remove the disc and provide a fusion."
Cash performs these procedures at the Minimally Invasive Spine Institute, a facility he established.
"(These procedures are) going to result in a tremendous amount of people with chronic debilitating, depressive and hopeless back pain restore their lives," Cash said.
Narula of HealthCare Partners was the first cardiologist in western United States to implant the Evera MRI implantable cardioverter-defibrillator, or ICD, system. HealthCare Partners was one of the 40 sites worldwide chosen to test a new defibrillator system that will let patients with the device undergo an MRI.
"One of the things that is most important for DaVita HealthCare Partners is to bring this technology to our patients and the community," said Matt Grimes, HealthCare Partners' executive director of specialty services. "The marketing does help us, but the most important thing is bringing this technology to our community.
"This study will show that we are on the cutting edge, and that we have providers here in the valley who are at the top of their field and on the cutting edge of cardiology technology."
Cash and Narula are helping alter the idea that the best place to get health care in Las Vegas is going to the airport.
Doug Geinzer, CEO of Las Vegas HEALS, an organization working to improve valley health care, said that perception started to change when the Legislature passed tort reform in 2002. He also points to other local practices such as the Cleveland Clinic's Lou Ruvo Center for Brain Health, Comprehensive Cancer Centers of Nevada, fertility specialist Dr. Geoffrey Sher, and the new medical schools at Roseman University and the University of Nevada, Las Vegas, as changing the perception of health care in the valley.
"That joke's been going on for 22 years," he said. "Unfortunately, the perception of health care in Las Vegas is not what we'd like it to be. We've been working hard at positioning Las Vegas as becoming a destination for health and welfare travel.
"There is a lot of innovative medicine being offered here, and we want to put Las Vegas on the map for all the good things that are happening here in health care."