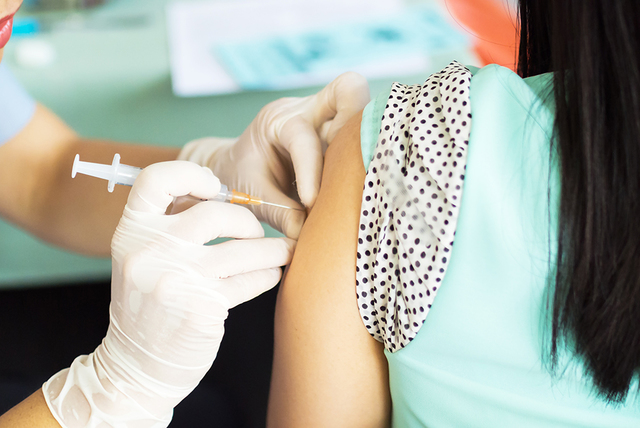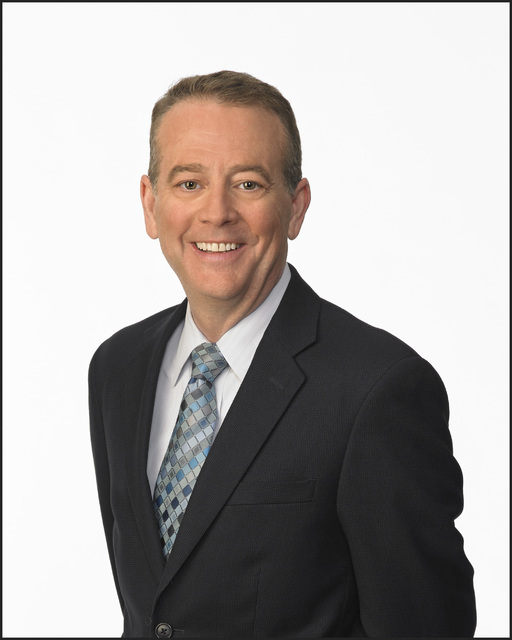 Nevada's health ranking is improving, and nothing showcases that more than the number of children in the state receiving their immunizations.
The 2016 report by the United Health Foundation shows that Nevada ranked No. 35 in the nation in its health rankings, up three spots from 2015.
Immunizations were highlighted in the Nevada report as an indication of the success of doctors, medical groups and health professionals in encouraging parents to get their children immunized.
In the past two years, immunizations among children aged 19 to 35 months increased 18 percent from 60.6 percent to 71.3 percent, according to the United Health Foundation. Nevada ranks 30th in the nation.
In the past two years, meningococcal immunization among adolescents aged 13 to 17 years increased 22 percent, from 64.0 percent to 78.0 percent. The state ranks 29th in the nation.
Nevada ranks 21st in the nation for adolescents with the vaccine against the infectious diseases of diphtheria, pertussis and tetanus. Some 86.3 percent get this vaccine.
Nevada ranks 24th in the HPV vaccine for women at 42.5 percent and 35th for men at 23.7 percent.
"It's helpful to have these reports because what gets measured gets done. When they point this out, it helps groups to focus on it as an organization and get these kids in and get their immunizations done," said Greg Griffin, COO of the Mountain West Region for Southwest Medical Associates.
Southwest is one of the medical groups that has received the Silver Syringe Award from Gov. Brian Sandoval as the state has made a push to increase the number of immunizations.
The expansion of Medicaid and implementation of the Affordable Care Act have meant more people are covered by insurance and are going in to get medical services and preventative care, Griffin said.
"With the governor being focused on this and more people having access to care, medical groups like ours are focused to move that number," Griffin said.
That improvement has come as the number of children in poverty decreased 24 percent from 25.3 percent to 19.3 percent over the past two years, according to the report.
Southwest Medical Associates has an electronic medical record system across all of its Southern Nevada locations that tracks patients when they are seen by nurses and physicians.
The system has built-in alerts so when medical staff are with the child they know if an immunization is missing, Griffin said. They can discuss it with the parents and get the child immunized.
"We can do that at any of our locations and our pediatric locations and also if they come into our urgent care," Griffin said.
Southwest Medical Associates has added a mobile clinic that goes to schools and events, and that further helps increase immunizations, Griffin said.
"We're pretty aggressive in trying to make them aware, and we participated last year in over 75 community events," Griffin said. "It may not be a children's event, but we can make the parents aware."
Southwest Medical Associates has portals where patients get sent information — including details on immunizations — for those that have accessed the portals, Griffin said. SMA has TVs in its clinics that disseminate notices about immunizations, and advertisements on exam room walls and doors also get the word out.
Once a year, Southwest Medical Associates has a back-to-school fair that includes immunizations and children's examinations. It's open to everyone, not just SMA patients.
Even adults are a point of focus for immunizations. Southwest Medical Associates has offered drive-thru treatment where people can get their flu shots and immunizations for pneumonia.
In addition to the immunization numbers, the 2016 report paints an improved picture of Nevada's health.
The report showed there is a "low prevalence" of obesity with a ranking of 15th in the nation. It had a low rate of preventable hospitalizations with a ranking of 13th in the nation. It also highlighted there was a low rate of salmonella, ranked No. 1 in the nation.
On the weaker side, the state ranked 42nd for senior health and 47th for health of women and children.
Some 13.8 percent of people lack insurance, and Nevada ranked 45th in the nation. It's 50th in public health funding at $34 per person.
Griffin said the health numbers will improve as long as the insurance rate continues to increase. The one problem is the lack of doctors, which limits the access to medical care, he said.
Nevada ranked 46th in the number of primary care physicians per 100,000 people at 104.3. The top states in the nation surpass 240 doctors per 100,000 people.
"It's a component of them being able to get in to get access to care," Griffin said. "With the expansion of Medicaid, some of those numbers will start to move."
Some of the highlights of the report showed that drug deaths decreased 7 percent from 22.4 to 20.9 deaths per 100,000 people. The state, however, is 43rd in the nation.
Nevada fared well in the excessive drinking category at No. 12. It's 18th in physical inactivity and 25th in smoking.