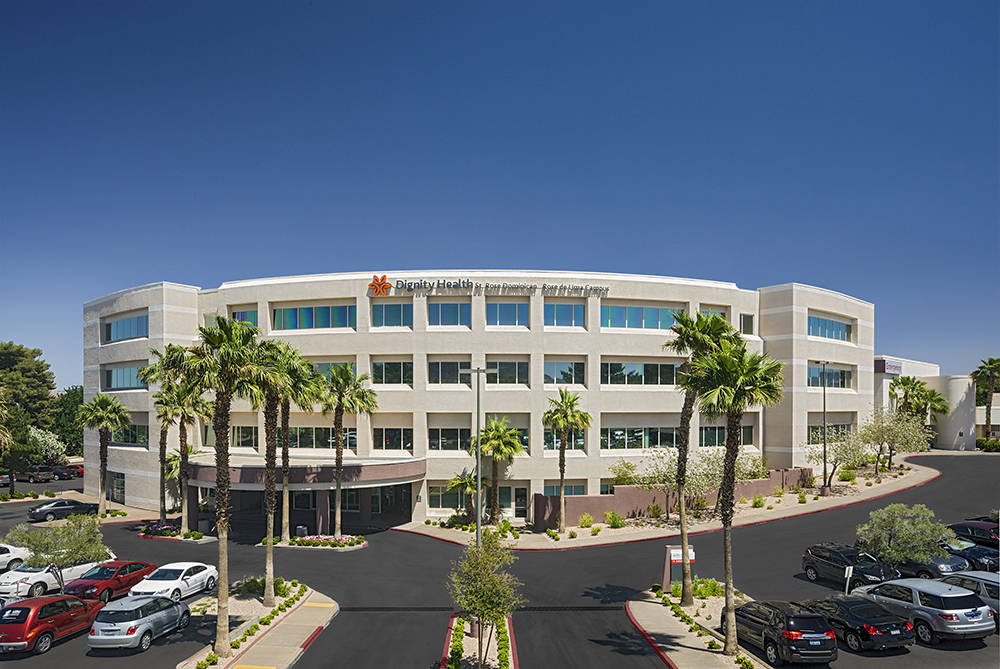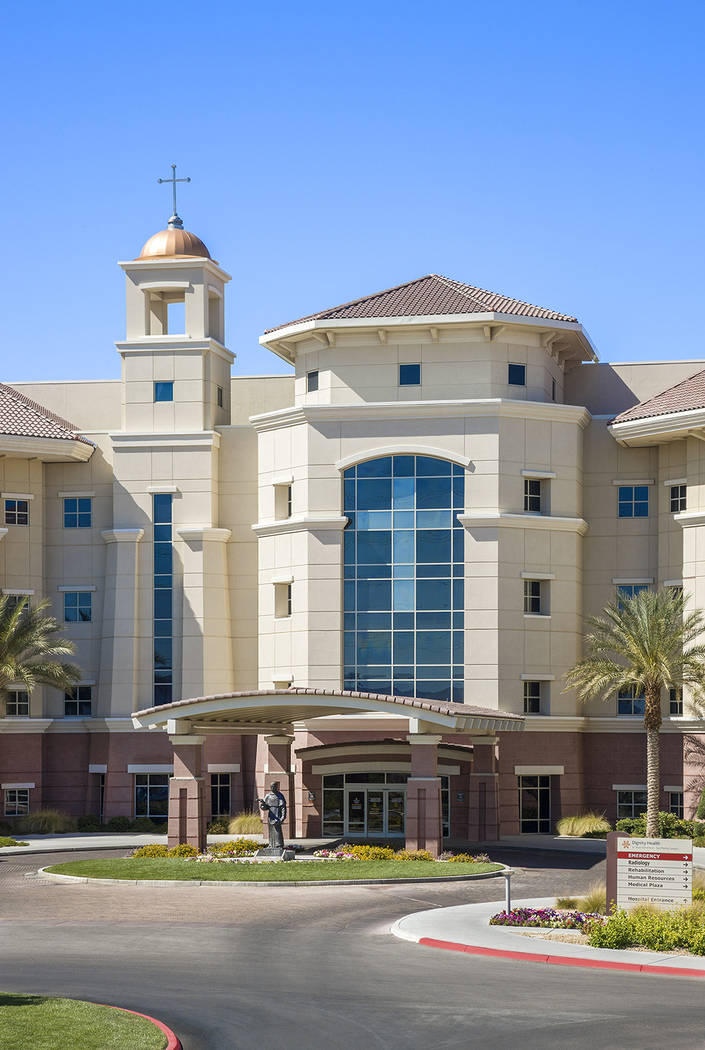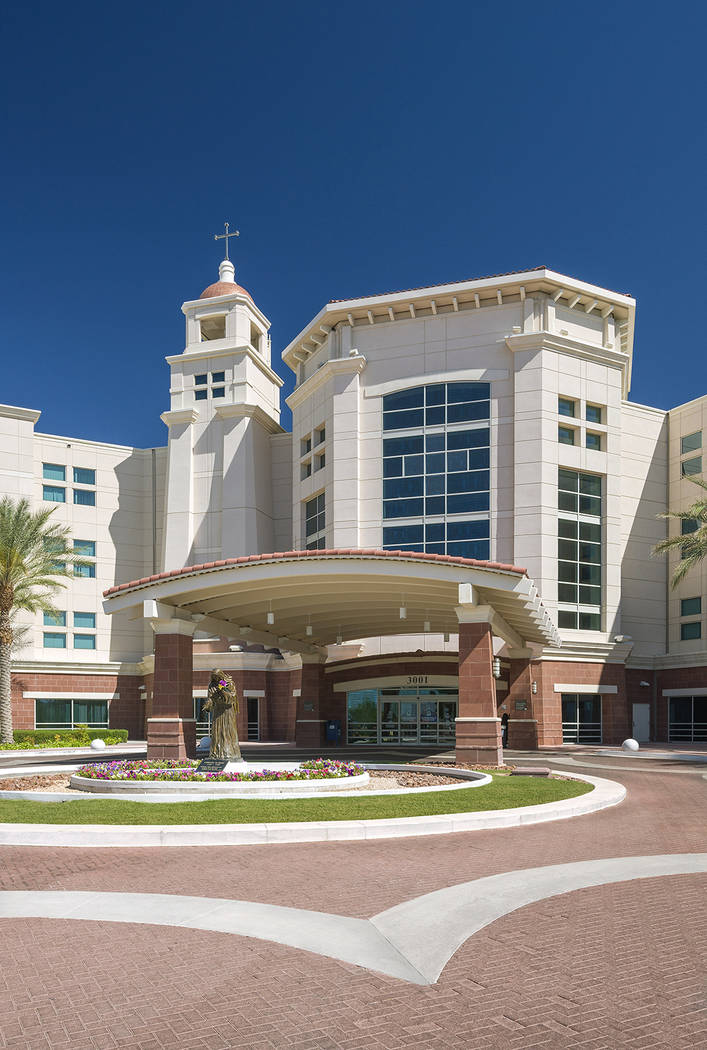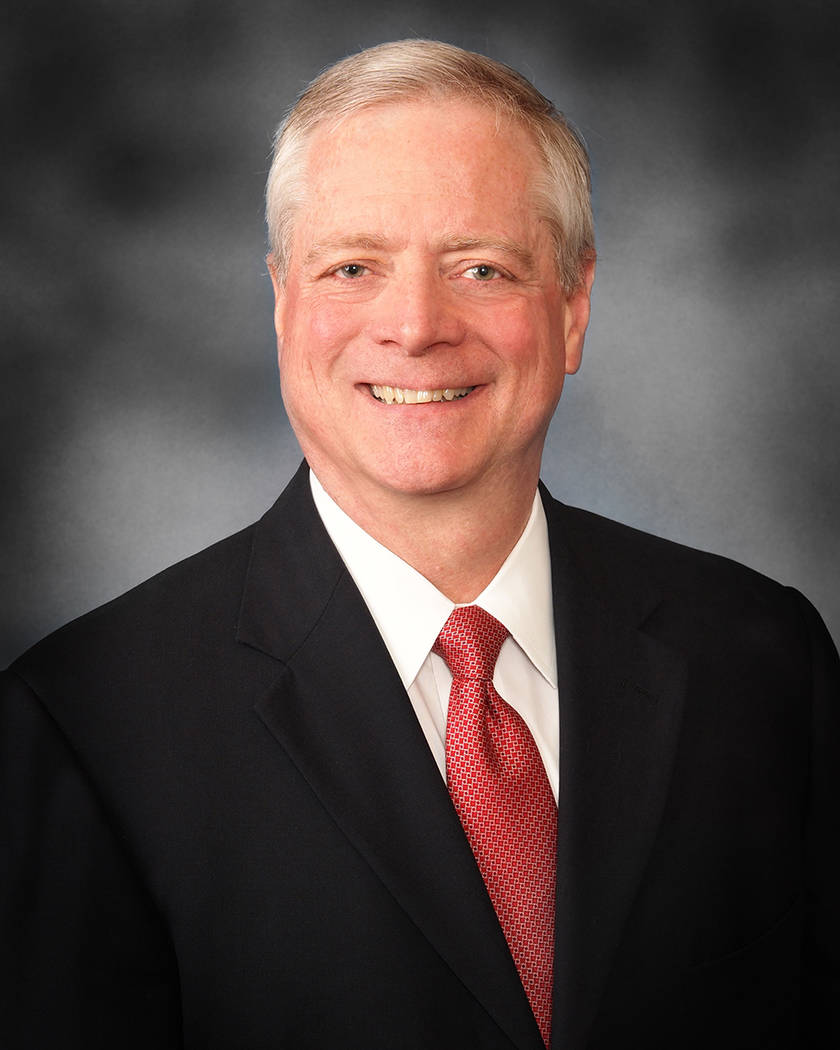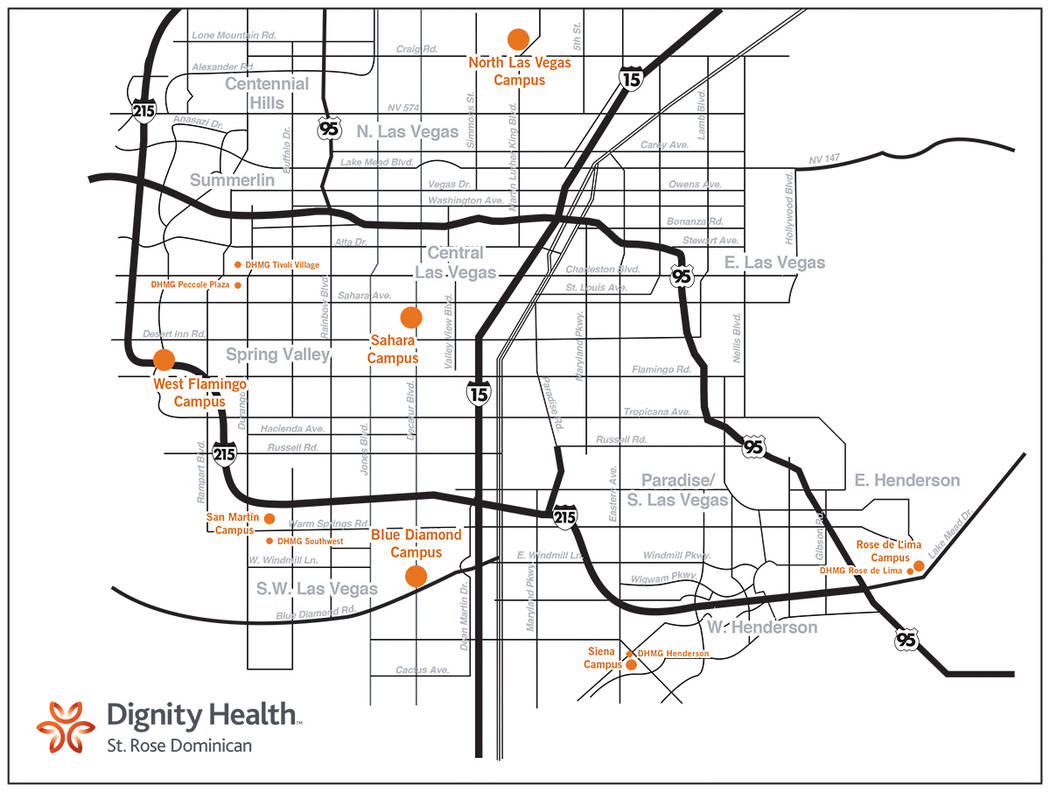 St. Rose Dominican Hospitals is celebrating its past 70 years while looking ahead to its future in meeting the health care needs of Southern Nevada in 2017 and beyond.
More than 600 people attended its annual fundraiser April 1 at Caesars Palace, where it raised about $600,000 in a $500-a-ticket gala that featured music artists Jewel and Plain White T's. More than $200,000 came from a silent and live auction that included a meet-and-greet with Celine Dion and dinner at Nobu.
This marks the 60th annual gala for Dignity Health's St. Rose Dominican Hospitals, the only not-for-profit religiously sponsored hospital system in Southern Nevada that has three campuses — Rose de Lima and Siena in Henderson and San Martin in the southwest valley.
It's a history that started in 1947 when the Adrian Dominican Sisters of Adrian, Michigan, acquired Basic Magnesium Hospital in Henderson from the U.S. government and assumed its debts. That's where the Rose de Lima campus is located.
The 1947 acquisition by the Dominican Sisters was the same year that Bugsy Siegel fully opened the Flamingo on the Las Vegas Strip. The Siena campus opened in 2000, and the San Martin facility opened in 2006. The campuses have more than 3,500 employees today.
"As a person who's lived in Nevada most of my life, something that's 70 years old in Nevada is close to ancient," said Brian Brannman, vice president of operations, Nevada Service Area, and president and CEO of the Siena campus. "It's a momentous year in terms of our celebration. This year's gala was a good opportunity to get together with folks and look at the good stuff we have done and meet some new friends and help our philanthropic efforts."
The St. Rose Dominican Health Foundation, established in 1995, raises on average about $7 million a year, according to its president, Charles Guida. The foundation raises money for equipment, capital expenses, staff education, community outreach and programs that benefit the community.
It funds the Red Rose breast cancer fund that assists those younger than 50 who are uninsured or underinsured who need breast cancer services. It has funded five vans that take seniors to doctor appointments and to the pharmacy.
It funds a woman's care center that offers free or low-cost classes not only to women but young families and expecting moms to educate them about better health. It funds classes on chronic disease health management.
"The dollars we generate go back into the health care of the community," Guida said. "We turn no one away at our doors and the reimbursement for Medicare and Medicaid does not cover the full cost of health care, so we rely on the community for generous donations to help us not only meet those needs but advance the hospitals — keep up with equipment that changes constantly and have the best training for our physicians, staff and caregivers."
The Siena campus opened a new tower in October 2015 with funds the foundation helped raise. It also helped with the next venture of the hospital system that launches this year with the opening of four neighborhood hospitals — a move aimed at increasing access to emergency care in underserved areas and expand Dignity's local footprint.
"Things are becoming less hospital-centric, and we're moving toward an environment where we're more focused on an ambulatory setting not quite as complex as a hospital," Brannman said. "Our sense is rather than build another 100-bed hospital in town, what we really need to do is bring care closer to people in their neighborhoods and community. We're expanding our reach to the rest of Las Vegas."
The first opening will be in July at 1550 W. Craig Road in North Las Vegas. The opening of two facilities — one near Decatur and Blue Diamond roads and one on West Flamingo Road — is set for September, and the Las Vegas Beltway and Sahara Avenue and Decatur Boulevard will open in November.
"I really think that most of the things that people come for in a hospital — for an emergency department — can be done in a much less capital-intensive environment and get the same kind of outcome," Brannman said. "We have a smaller footprint model out there. The biggest thing is the transformation out of being a hospital company and more as a health care provider."
North Las Vegas will have three floors and space for ambulatory surgery suites in addition to primary care and specialty care physicians.
The mini-hospitals will have eight inpatient rooms, with labs and a pharmacy to support them. There will be space for community health services for hypertension, diabetes and prenatal care.
"That plays into population management of trying to keep people healthy and out of the hospital," Brannman said. "The people in the neighborhood, instead of a centrally located big facility, will have one designed to serve 100,000 folks."
The other three facilities will be two-story buildings with the upper floor used for primary care and specialty physicians.
St. Rose Dominican entered a joint-venture agreement with Texas-based Emerus to build and manage these sites and to lay the groundwork for additional facilities through the region.
This model has been successful in Colorado and Texas, creating shorter wait times in emergency departments while lessening the burden of existing emergency rooms, he said. Only 20 to 30 percent of patients who go through an emergency room are admitted to the hospital, he said.
Any same-day surgery could include endoscopic and colonoscopies, hernia repair and minor orthopedic and joint surgeries and eye surgeries, he said.
"We want one-stop shopping for people," Brannman said. "A lot of things that used to be done in the hospital are now done in an outpatient setting. The people who are in the hospital today are really sicker than they were years ago. People used to get a gallbladder out and sit around in the hospital recovering for 14 days. Today, the surgery is done and you are sent home in a day. We have a lot of noninvasive procedures that make that happen, so the people in the hospital are those with major problems like cancer, neurological problems like a stroke or have major heart problems or spine surgery. An ambulatory basis is the evolution of delivering health care."
The model of focusing on keeping people healthy is made possible if people continue to be insured, Brannman said. That means keeping the existing Medicaid expansion and subsidized insurance on the exchanges that happened under the Affordable Care Act, he said.
The three hospitals have a combined $700 million budget with most of the funding from insurance, Medicare and Medicaid, Brannman said.
"It's unsustainable for us where 20 percent of your population is uninsured," Brannman said. "I think it's clear Obamacare is not a be-all and end-all by any means of providing insurance coverage for everybody. On the other hand, having a large chunk of uninsured folks who wait until they're catastrophically ill to show up at the county hospital with huge requirements for care that gets dumped onto the citizens of the community is an unsustainable model. Obamacare may not be perfect, but you also can't go back to where we were."
So far, Congress has been unwilling to repeal Obamacare and replace it with a system that covers far fewer people. Brannman said that's a relief, and he praised Gov. Brian Sandoval and Nevada's members of Congress for their opposition to the repeal.
"It would have devastated the health care system in our state and done a great disservice to our citizens," Brannman said. "Our governor is looking like one of the smartest guys around. We know we have to do something different, but you can't pull the whole house of cards down."