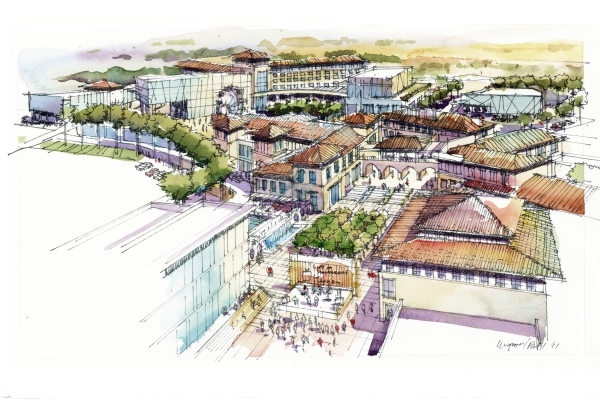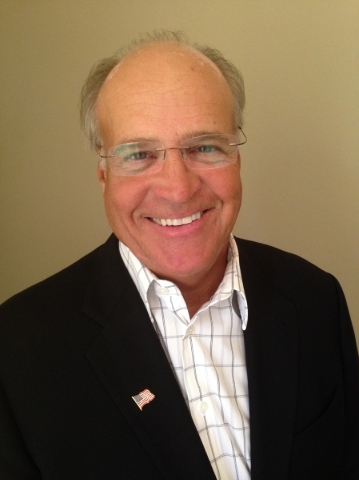 Henderson, soon to be home to the world's first integrated health village, will lead the way in making the region a center for health care tourism, the co-founder of Union Village says.
"€œIf the idea of medical tourism is ever going to work, it'€™ll work in Las Vegas,"€ Craig Johnson said. "€œThis is a tremendous opportunity to launch medical tourism because everything being on the same campus and working together is the perfect solution."€
The $1.2 billion, 170-acre master-planned community called Union Village will be located at the northeast corner of U.S. Highway 95 at Galleria Drive and Russell Road. It will include a hospital and health care center, residential, entertainment and specialty retail space, and a senior retirement community and civic and cultural arts center.
"We'€™re not alone in this idea; a lot of people have thought of this but haven't done it,"€ said Johnson, Union Village'€™s co-founder. "€œThis land was perfect for an integrated health village, and we also had a city that was passionate about doing this. We're hoping to move the dial in health care."
According to Johnson, Union Village will consist of a 200-bed hospital operated by Valley Health System, 45-bed long-term acute care hospital, 120-bed skilled nursing facility, a retirement village for up to 1,500 senior citizens, a 50,000-square-foot ambulatory care pavilion, 300,000- to 400,000-square-feet of medical office space, 4,000-5,000-square-feet of retail space, a 50,000-square-foot wellness mall, and a 85,000-square-foot Las Vegas Athletic Clubs fitness center.
For medical tourism to work, Johnson said the area has to be easy to get to, provide something for patients and their families to do and offer world-class health care, all of which he said Las Vegas provides.
"€œEvery major carrier flies into McCarran airport, and Las Vegas is also the world leader in things to do, everything from entertainment, world-class restaurants, golfing, boating and casinos," he said. "€œI believe that Union Village will be the environment that will nurture and promote these centers of excellence."€
Johnson added that he could see a world-class orthopedic center, cancer center and children's hospital expanding the Las Vegas health care landscape at some point in the future.
Improving health care and opening up a large medical school in Las Vegas could also improve the Silver State's economy, according to Johnson.
The University of Nevada, Las Vegas recently won state funding necessary to moving ahead with creating its own medical school.
"The addition of a new medical school at UNLV is very exciting,"€ he said. "€œThe new hospital at Union Village, combined with the major expansion of medical school students, will lead to more student residencies, which will lead to an increase in highly trained physicians staying in the area."
Johnson added, "€œWhen health care in the Las Vegas area becomes better, more businesses will want to move here, and when more businesses move to Las Vegas, the economy gets diversified. When the local economy is diversified, it then becomes stronger and more immune to downturns in the overall economy."€
Union Village will open in three to four phases beginning with the hospital, which will be run by Valley Health System, which bought the 38.5 acres from the city in January 2014.
Johnson said he expects Henderson Hospital to open its doors on Oct. 31, 2016.
"The skilled nursing facility will open shortly thereafter, followed by 300 senior units, medical office building space and some retail,"€ he said. "€œEverything else will grow over time."
For more information, visit http://unionvillage.net/.