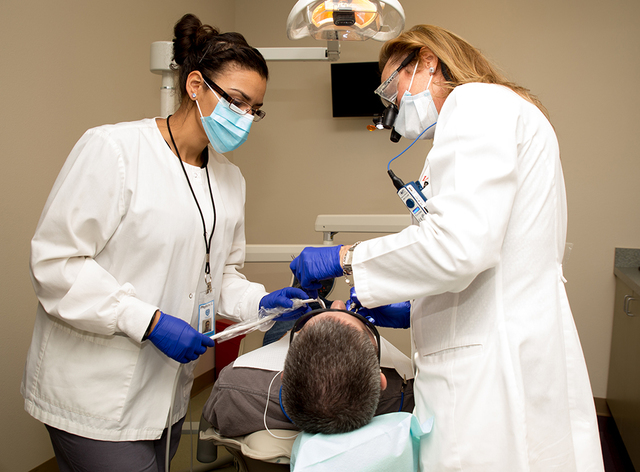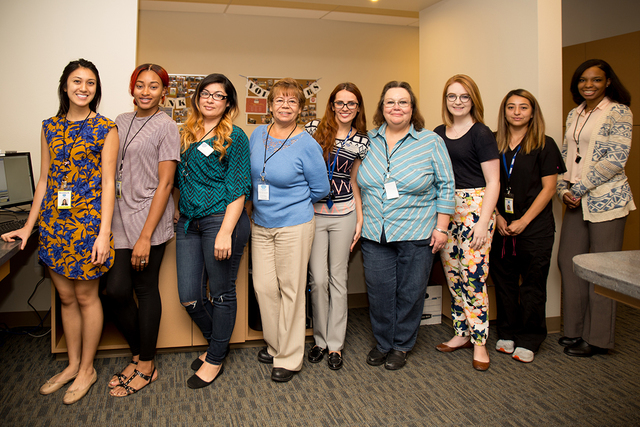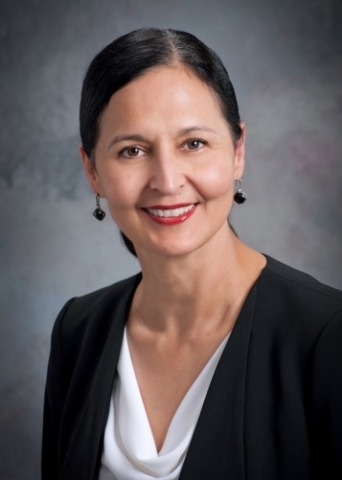 Known for a culture of caring, Volunteers in Medicine of Southern Nevada (VMSN) recently expanded its services for those without health insurance.
Opening a second location at 1240 N. Martin Luther King Blvd., the VMSN Ruffin Family clinic now offers patients free dental services.
Its Paradise Park Clinic, 4770 Harrison Drive, serves medical patients only.
"This operates like a private practice," VMSN board member and volunteer Dental Director Dr. Lydia Wyatt said about the new dental clinic. "The care you get, they get."
VMSN serves Southern Nevada residents who don't qualify for Medicaid/Medicare and are living at or below 200 percent of the federal poverty level.
"Our vision is to ensure all men, women and children have access to health care," VMSN Executive Director Amy Schmidt said. "What that means to us are the people who are left behind."
Open all day Monday and Friday as well as Tuesday evenings, the dental clinic features four separate exam rooms furnished with state-of-the-art equipment and supplies.
According to VMSN founder Dr. Florence Jameson, the 850-square-foot dental clinic is the only one in the area to provide free dental care to adults and children. The clinic's general dentistry practice provides comprehensive exams, diagnosis, treatment and management of overall oral health such as gum care, root canals, fillings, crowns, prosthetics, bridges and preventative education. Next year, Wyatt hopes to offer dental implants and cone-beam CT diagnostics.
"During our inaugural year, we anticipate seeing an average of 50 patients per month or 600 patients per year," Jameson said. "We have always felt that when it was possible, a medical clinic would not be complete without addressing oral health, which is a huge problem for people in the low-income sector of our population."
To start, the clinic only serves the approximately 2,200 patients already in the clinic's existing network.
"We started with them, rather than people who come in just to receive dental," Schmidt said. "We want to make sure we are building the dental program slowly, as we build the medical program, so we can make sure there is a continuity of care and people are getting what they need."
According to Wyatt, an advantage of having access to the medical facility is the patient attains an interdisciplinary approach to care.
"They can talk about the medical history when doing exams," Wyatt said about the dental staff consulting the medical professionals. "We're all working together to treat the whole person. It's a huge benefit."
Operating under the same business model as the medical side, the clinic relies on volunteers and dental school students as its staff. It also leverages in-kind partners for services such as orthodontics that are beyond what can be provided at the location.
"Roseman (University) is already seeing our referrals there," Schmidt said about the students at the Orthodontic Clinic on Roseman's Las Vegas campus. "They have specialized equipment that they could not haul over to VMSN."
The clinic's volunteers include dentists, hygienists and nonmedical support. Wyatt is actively recruiting dentists to join the volunteer roster that has nine area dentists. Her goal is to at least double that number.
"Everybody means well, and they want to help," Wyatt said, who asks volunteers to commit to at least three hours a month. "But getting people to volunteer is a challenge."
The clinic is working on developing education affiliation agreements with area institutions, including the UNLV School of Dental Medicine, College of Southern Nevada (CSN) Dental Assisting program and the Roseman University College of Dental Medicine in Utah and Orthodontics in Las Vegas.
UNLV students began rotations in late September, with eight senior students rotating in every Monday. Next year, the program plans to expand to incorporate junior year students.
CSN students begin seeing patients in October. Details are being finalized with the Roseman Utah campus. Wyatt expects Utah students to begin working at the clinic next year.
VMSN's medical clinics were founded by Jameson in 2008, with the Paradise Park Clinic opening in 2010 and the Ruffin Family Clinic opening in October 2015.
"I had a dream to have a free and charitable clinic all my life," Jameson said. "Everything came together in 2008; there was a depression in Nevada with the number of people without insurance escalating."
Planning for the 13,000-square-foot Ruffin Family Clinic, including the long-term plan to include dental services, began prior to breaking ground on the $2.5 million dollar facility in 2014.
The majority of the clinic's initial funding came from the generosity of Phil and Oleksandra Ruffin through a donation Jameson couldn't disclose.
"It enabled us to complete the building so that we did not have any debt," Jameson said about Ruffin's donation. "In addition, he gave additional funds to ensure the dental clinic could open and be operational this year."
"He is incredibly benevolent and a generous person," she continued. "I'd like to add that his wife, Oleksandra, gave 50 percent herself!"
Additional funding included a Delta Dental $10,000 grant and a $50,000 donation from the Del E. Webb Foundation to help pay for equipment and supplies.
According to Schmidt, the annual operating budget for the dental clinic is $100,000. The overall operating budget for both clinics this fiscal year is close to $2 million. Schmidt said that operating costs and volunteers are the clinic's two biggest needs.
As part of raising funds for the two clinics, VMSN hosts its eighth annual Volunteers in Medicine Ball: Lights of Las Vegas on Oct. 1 from 6 to 9:30 p.m. in the Venetian Ballroom. Jameson anticipates 550 attendees at this year's gala.
"I call them 'fun-raisers,' " Jameson said. "We hope that people will give so that others can live."
Money raised will go to offset the operating budget of both clinics. Jameson's goal is to raise $300,000 for the clinics. Donors are given the choice of which programs they want their funds to support.
VMSN is part of the Volunteers in Medicine national network of 95 clinics. The national nonprofit is building a network of free primary health care clinics for the low-income, uninsured Americans.
"The board of directors looked at models across the country for free clinics," Schmidt said, "and fell in love with the VIM model, leveraging volunteers, community collaborative partners and donors to come together to create this."
Volunteers in Medicine Southern Nevada (VMSN) operates two clinics:
Paradise Park Clinic, 4770 Harrison Drive, Suite 200
Hours: Noon to 8 p.m., Tuesday through Thursday.
Ruffin Family Clinic, 1240 N. Martin Luther King Blvd.
Hours: Monday, Wednesday, Thursday and Friday from 9 a.m. to 5 p.m. and Tuesday noon to 8 p.m.
Appointments are required.
The clinics provide free adult and primary care, preventative and acute care, newborn checkup and immunizations, diagnostic tests, medications, breast, cervical and colorectal cancer screenings to Southern Nevada residents who do not qualify for Medicaid/Medicare or cannot afford health insurance.
Patients undergo an eligibility process and the clinics have no age restrictions.
In addition to primary and specialty medical care, the Ruffin Family Clinic offers dental, social and behavioral health services and expanded patient education services. A pharmacy inside the clinic is open daily, from 1-5 p.m.
In its 7th year VSMN is the medical home of over 2,200 patients. The clinics had more than 7,000 patient visits last year, providing $400,000 in diagnostic tests, upwards of 1.5 million in free medications. VSMN recruited more than 500 volunteers in a state with one of the lowest rates of volunteerism, logging nearly 22,500 hours valued at close to $700,000 the past fiscal year. Giving a total gift to the community valued at approximately $4 million.
The eighth annual Volunteers in Medicine Ball: Lights of Las Vegas
Saturday, October 1 from 6-9:30 p.m. in the Venetian Ballroom.
The event honors Co-founders of Roseman University of Health Services, Renee E. Coffman and Harry Rosenberg.
Entertainment is provided by Pato Banton and the Now Generation. A live and silent auction is to benefit VMSN and is powered by GiveSmart.
To get tickets or early bidding, visit vmsn16.auction-bid.org. Donations are tax deductible.
For more information, call (702) 912-0020 or visit vmsn.org.